Summer days, along with a wish of breezy air bring a thought of dark blue glistening sea and beach. The ocean call this season, has blown motivation in the artistic minds of the jewel crafters to exhibit a never before collection of sea-life inspired jewelry.
Jewelexi, a renowned jewel store has given a real touch to its innovative jewel thoughts. And guess what, the results will take you to a refreshing diving into the deep sea with the aquatic creatures. All you will note is lovely water beings engraved bewitchingly on the sterling silver soggy jewel.
Silver made water organisms, with an attire of Larimar, whispered as an anti-depressant charm, will take off your beating heart at a stare.
Let's fall into the sea full of sky touch marine life jewels to groom your for a beach party tonight. This month, this matchless set named, Larimar Jewelry Collection is gonna ignite each corner of this world with an allure and beauty of the ocean clutched.
Belonging to the Ray species of the fish family, Stingray is captured in its happy bathing facade. This ravishing jewel piece honors the sea as an eternal core of exquisiteness and life.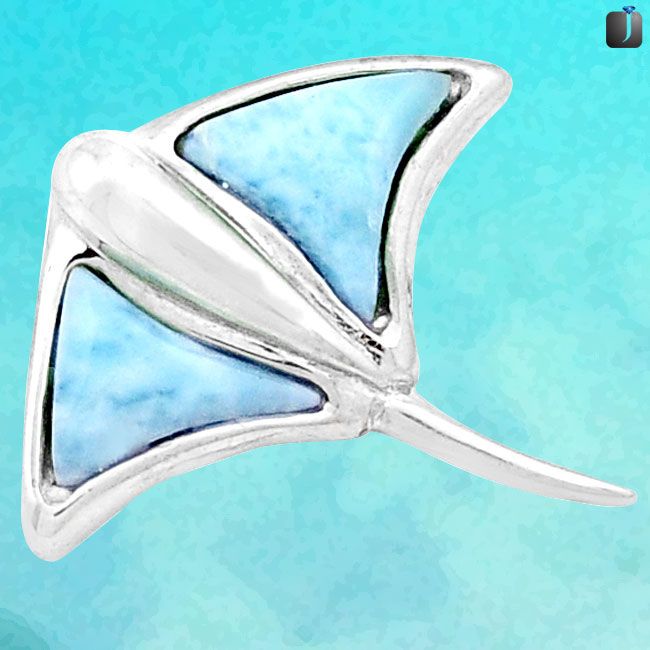 Starfish Ring
The sea star, starfish, with its shimmering touch is adorned with sky color gemstones named, Larimar.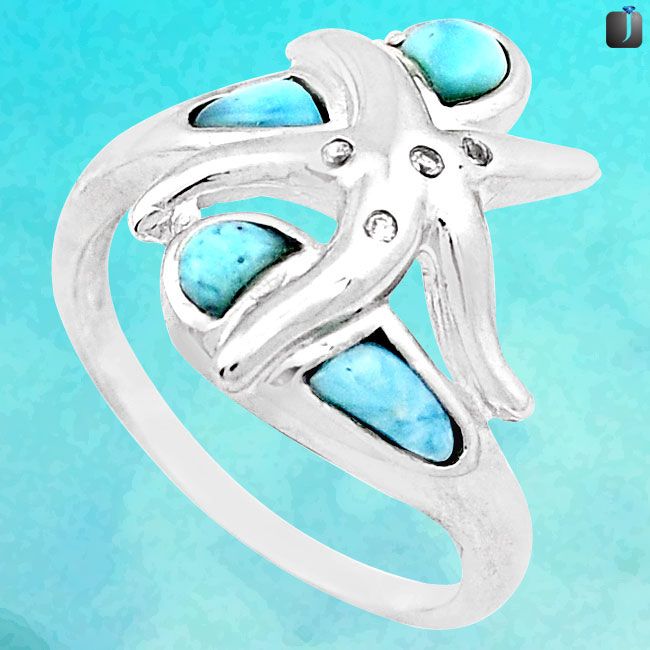 Dolphin Couple Pendant
The best buddy of the citizens, dolphin engraved in a duo with the Larimar adorned body, will make you stand out in the crowd. The twinkling touch given by the shiny white topaz is enhancing its glamorous gawk.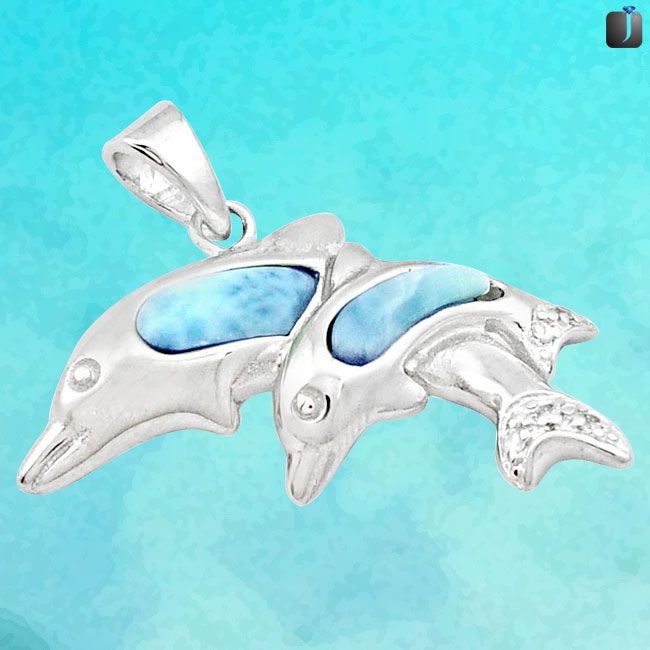 Seahorse Ring
Often called as small aquatic fish, the seahorse holding the watery ambiance is engraved with Larimar boulder.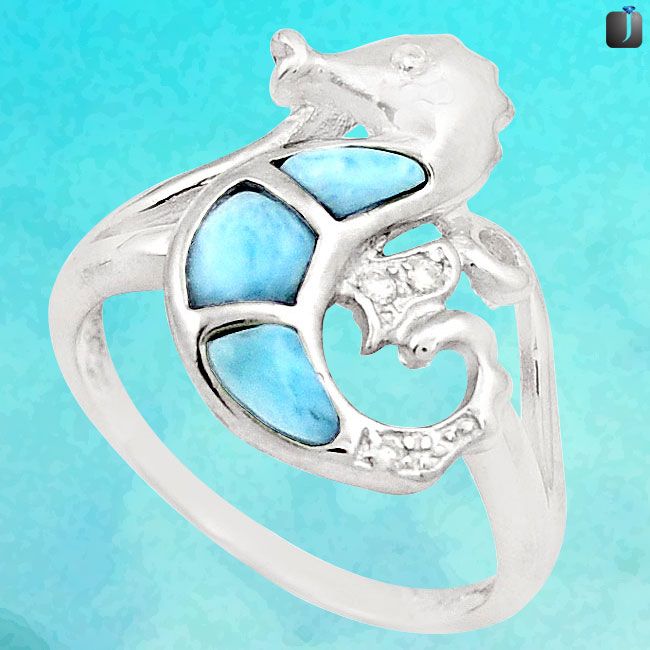 Frog Pendant
With the glistening eyes, this adorable tailless amphibian is carved with a heart shaped back, well decorated with azure hued Larimar gem.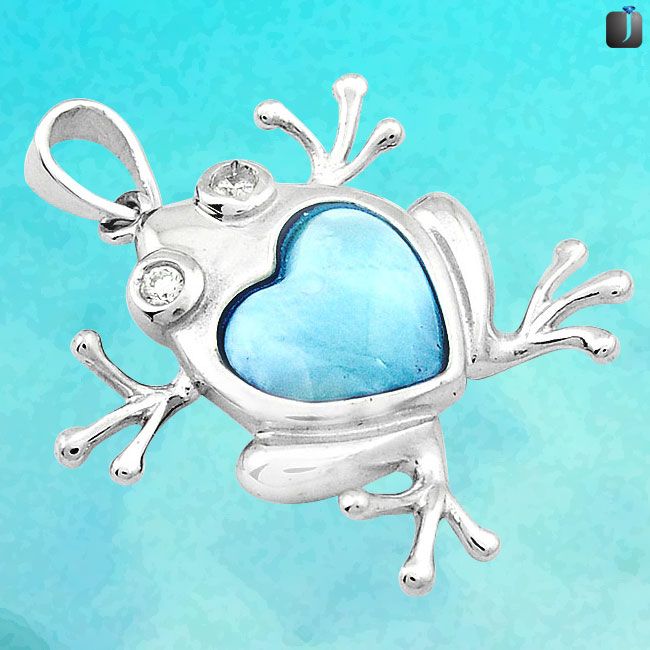 Tortoise Ring
A perfect shot of a slow shell, tortoise, giving a glimpse of dipping in water is carrying along a load of four pieces of Larimar gemstone.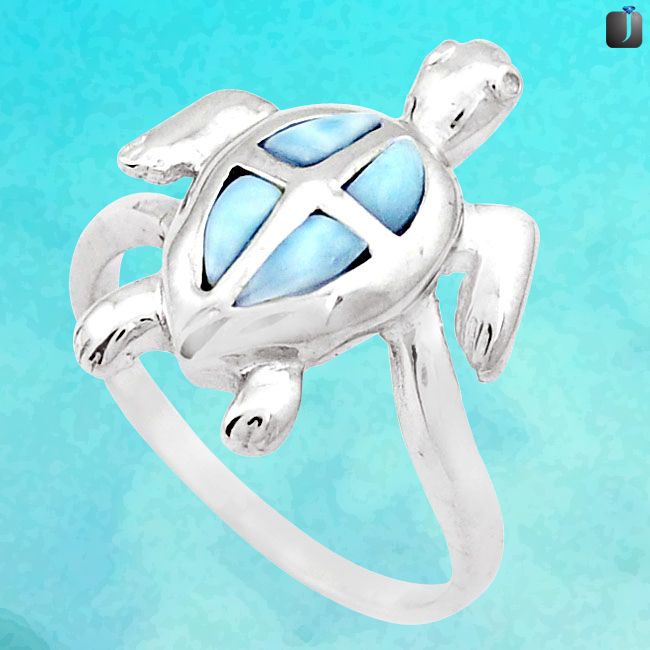 Jellyfish Pendant
A magnificent free-swimming floating animal, jellyfish with its striking bluish gaze of Larimar gem, is looking fabulous. Giving a vista of an umbrella motif bell is enjoying going with the flow of water.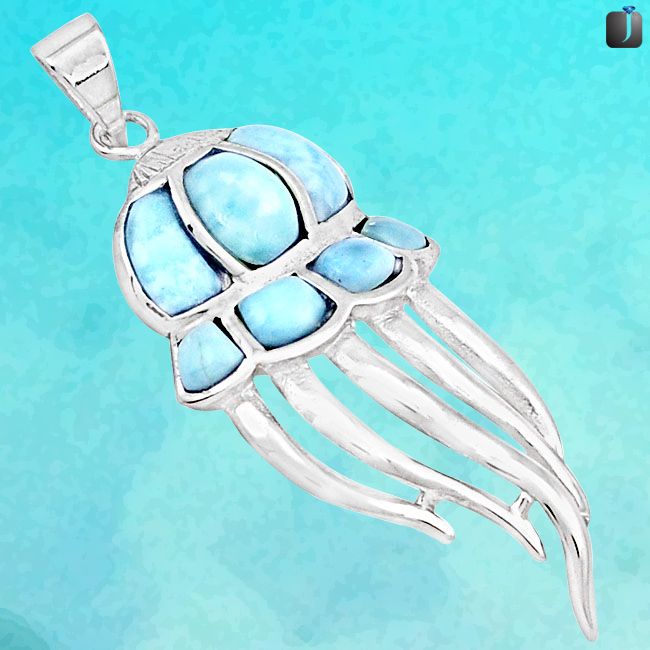 Crab Ring
Revealing off its peaceful oceanic ambiance, crab with its light blue exoskeleton and a pair of claws will leave you astounding down set of steps.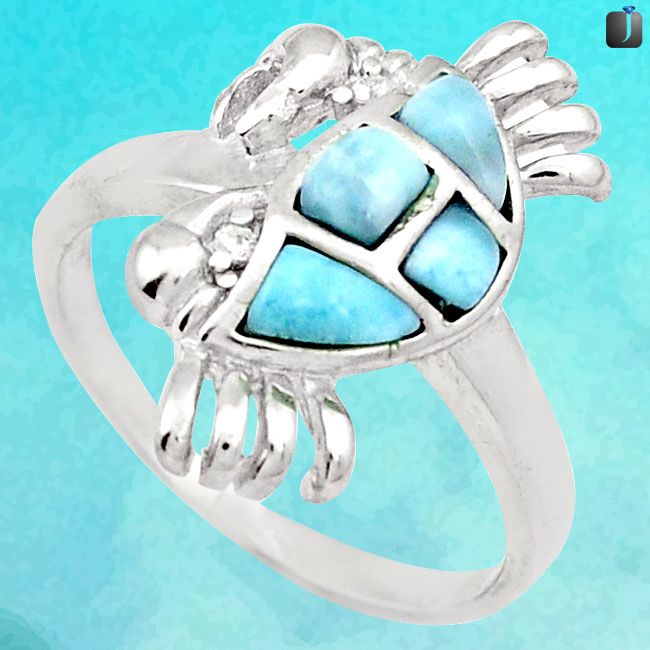 A cute creature with the four pair of arms, octopus is well embellished with blue tint, Larimar gems all over its body.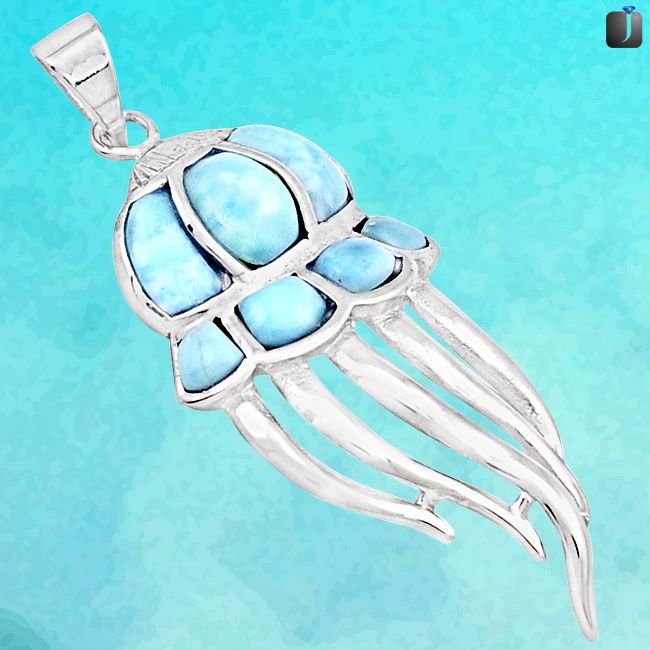 Baby Fish Ring
Arrow shaped nautical being; cute little fish will melt your heart with its sweet design. Donning the blue Larimar charms, it will offer you a lovely and alluring touch.So, to root out the hot sensation of the slipping summer phase, take a sip of these swish marine theme jewels that lies here, till the last.