Pink Tourmaline with its magnetic pink hue, attracts the attention of the beings towards it. After discussing some facts and some opulent Pink Tourmaline jewels last Monday, it's the time to expose the top 4 looks of Pink Tourmaline. Known to magnetize the joy, happiness and love towards the owner, Pink Tourmaline, an extraordinary charm holds the top position among best charms. It cleans the destructive feelings from the emotional body and too heals the past life wounds with rolling time.
Believed to reflect the light of love and the heart, Pink Tourmaline is famed as the best Heart Chakra talisman. Located close to the mid-point of the breastbone, the heart chakra regulates the carrier's interaction with the world outside.
Now, let's start to roll out 4 chic looks of Pink Tourmaline which will take you high.
Look 1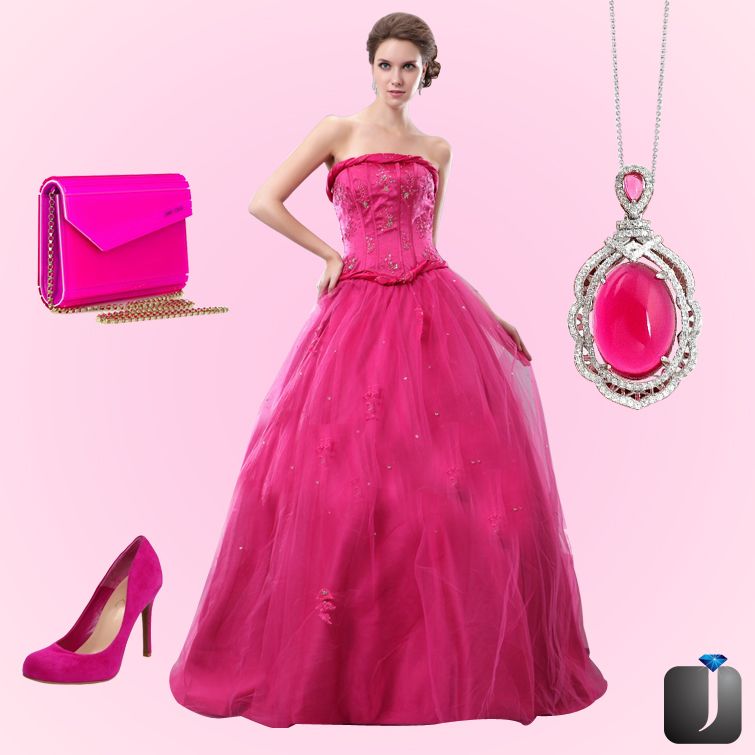 Spot out, an enthralling floor-length, strapless A-line gown with lovely pink color. Well decorated with white beads, this alluring dress will boost up your grace.
To get best and comfortably dressed, you may choose a shiny and pink tinted, shoulder clutch to complement this fascinating gown.
You may kick it on wearing a swish pair of fabulous pink pumps. To accessories your elegant stuff you may try this enchanting piece of a sterling silver pendant, adorned with pink tourmaline and white topaz gems.
Look 2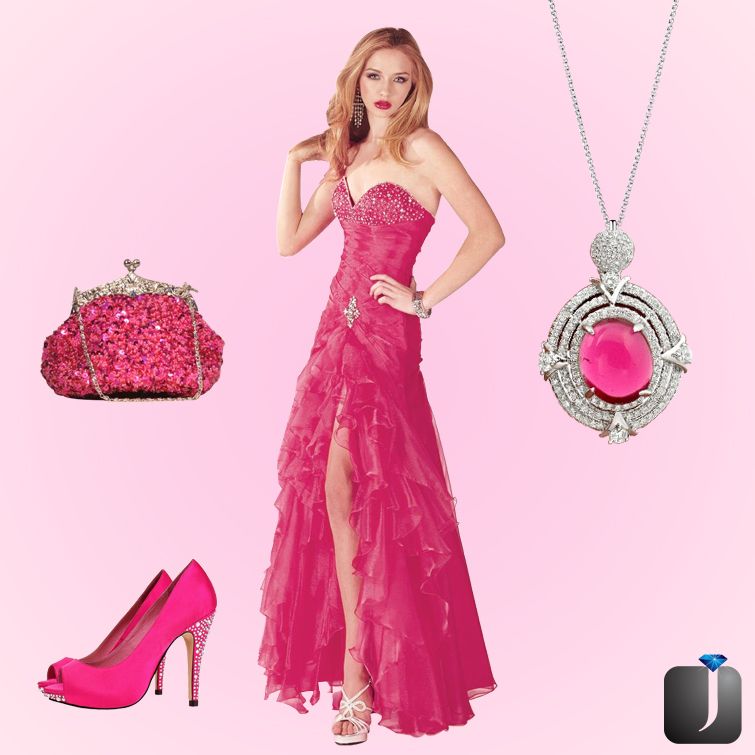 Look 2, Check out, a gorgeous, sweetheart prom outfit with front open, well decorated with striking stones.
To match with this stunning gown, presenting, a twinkling clutch purse with tiara-like hold.
To touch the sky with this spectacular attire, try out stone festooned, pink color peep toes.
You may pick, this dazzling pendant, embossed with pink tourmaline and white topaz gems.
This look will cover you up in the limelight tonight.
Look 3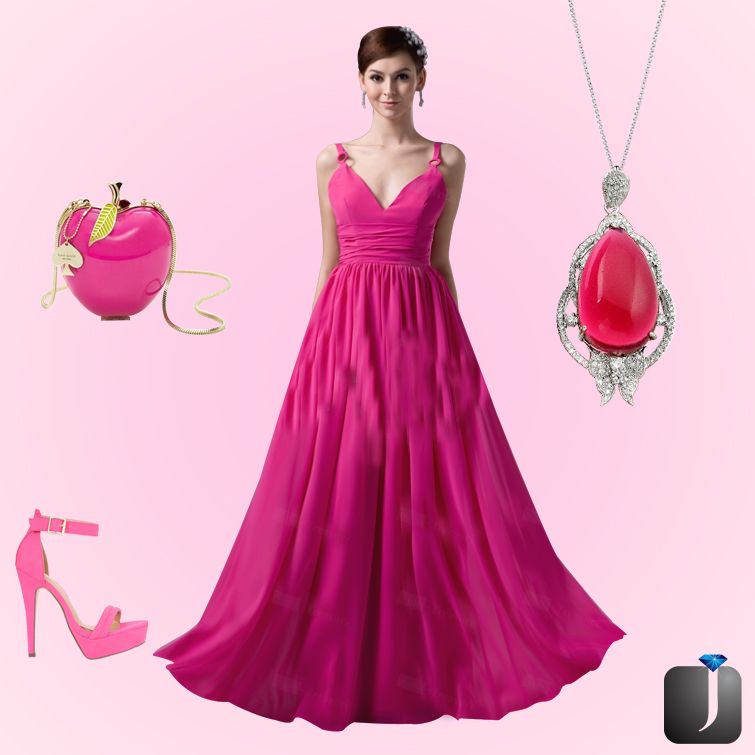 This look is damn adorable, a V-neck, long pink gown will make you stun. Its floor length will steal off your beating heart.
Fly high with these splendor pair of high heeled pumps with matching pink hue.
Apple shaped, shoulder clutch will go well with this look.
You may too accessorize this glamorous gaze with glistening pink tourmaline pendant well embellished with white topaz gems.
Look 4
Look 4, simple and startling of all, a plain, neck-knot gown with maxi length will look fabulous on you.
With it a nice pair of pink heels will turn out well.
A pink floral, golden beaded clutch will too complement this amazing look.
A gleaming piece of sterling silver pink tourmaline pendant with shimmering topaz touch will look awesome.
So, try out all these glamorous looks to occupy the top space on the best dressed list.