Diamond, the most precious of all, spellbound the beauties by its bewitching shine and lust. Known for its flawless attitude, diamond is a rare charm. Its range of color is too broad and reaction towards the chemicals is also too low which is why you may enjoy its opulent gape every moment.
Being the Queen of Gemstones, Diamond costs too much comparatively. The eternal love for diamond jewels especially rings is touching the sky day-by-day. The solitaire neckpiece is also occupying the position of the best jewelry gift.
Diamonds either set in gold or platinum makes a grand jumble, however this costs high. In the white gold, these appears to be glamorous and is stealing the heart of every would-be.
Too for decorating other accessories, the diamond is employed. Other than jewelry pieces, be it clutch, heels, watches or hair accessories, every belongings of females are putting on diamonds to reveal spectacular gaze.
Earth's hardest gem, diamond, can even chip the one if hurt hard. That's why these are avoided during the heavy exercises. To protect your diamond charms from scratches or harm, keep them safe in a separate jewel box with velvet touch when not in use.
Today, we will explore 4 looks of Diamond which are in trend including its matching accessories. So, let's get ready:
Look 1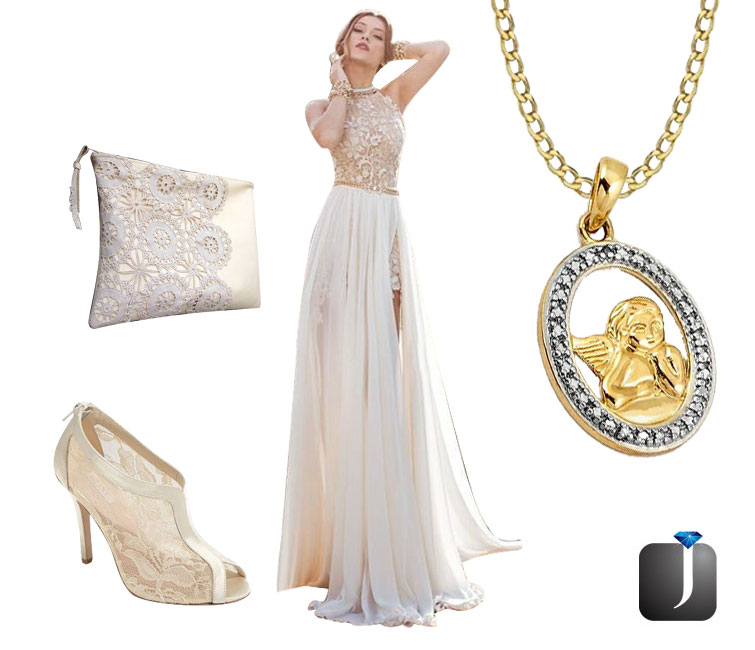 To make the heads turn you may try this elegant lace embellished gown with creamy touch.
To raise your opulent gape you may pair it with a matching lace clutch it is going to look damn hot.
With this type of outfit, the heels should also be donned, so this pair of pump will go well.
Jewelry makes the attire and opulent gape complete so, this angel carved, 14k gold over sterling silver pendant will work which is too well festooned with diamond gems.
Look 2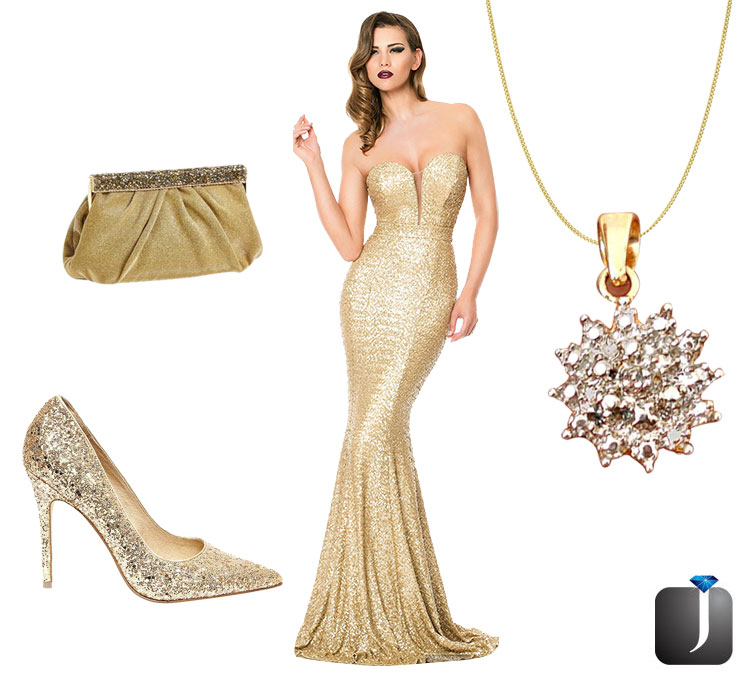 Next is, shimmering golden gaze which is going to leave you astonished. This glistening, shoulder-less maxi dress is going to enhance your beauty. Delve into its falling gawk which is an add-on trait of it.
Clutch plays an important role in every beauty's glamour, so this toning one will too look fabulous. Ballerina will be a good pick for matching this attire. Go mad with this twinkling heel.
To give a final touch-up, this gleaming star pendant will be a nice elect. And with this your second look gets over.
Look 3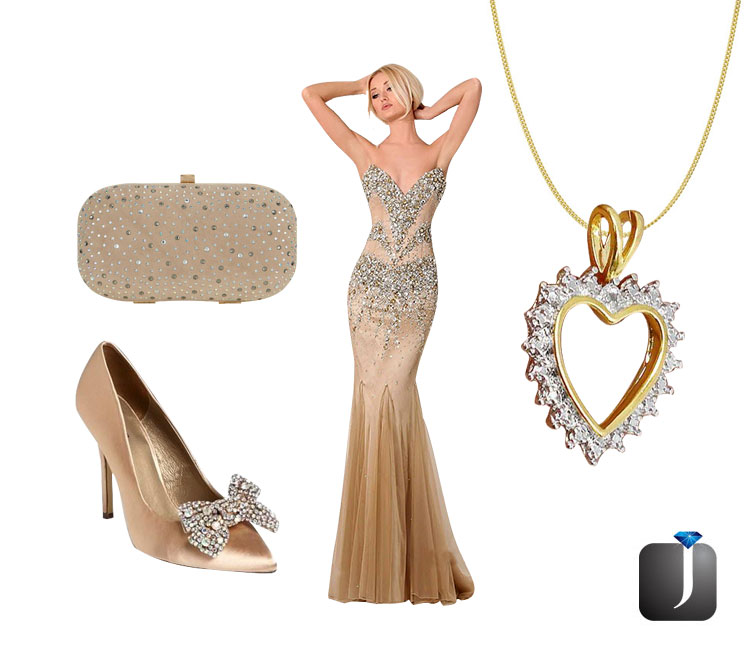 Heart-shaped, free shoulder gown with glistening touch will add spark to your grace. Its fish-cut shape too will add glam to you.
Next, as clutch is important to raise the gape, so this stone engraved clutch will go well.
The copper touch is too added to this look so the harmonizing pumps should be paired, check it out. A bow like decorative item, stuck on it, will too heave its elegance.
Among all type of neck pieces, the pendant with diamond touch will look marvelous with this dress as its fascinating look is going to elevate its feature.
Look 4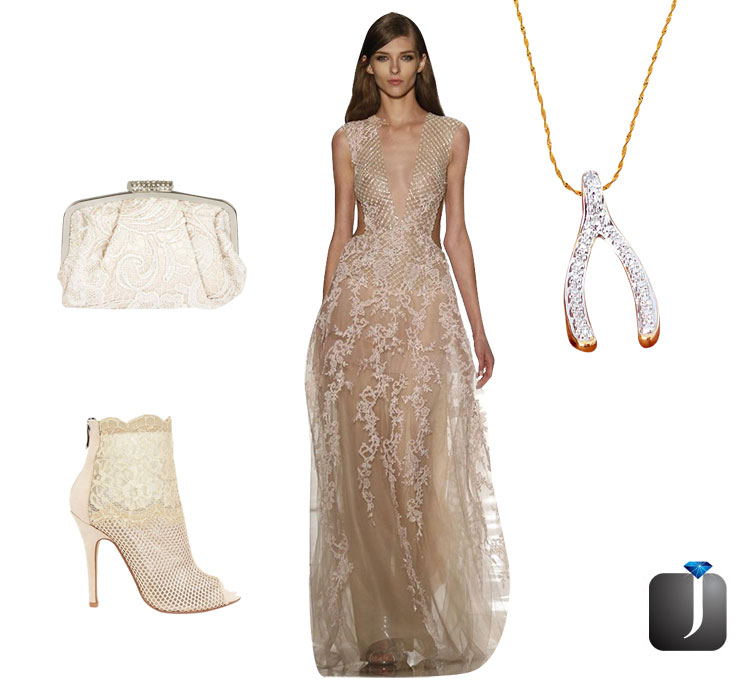 Last one, but the most stunning of all. This V-neck style long dress with lace touch will suit your spectacular look.
To add a bewitching feel, twin-face clutch is too added to this look.
The heels should also go with the identical pattern, so the heels are also decorated with the liken touch.
The jewel piece matching this attire too should be splendid. So, check a piece akin to it well embossed with diamond gems.