Amethyst gemstone with its engaging purple hue makes the people astonished. Today we will go through 4 looks of amethyst as we promised last Monday. The look, it means complete attire that too includes outfit, jewelry, shoes, clutches and much more.
Here we will also sit together and will craft 4 looks that will make you look splendid.
Look 1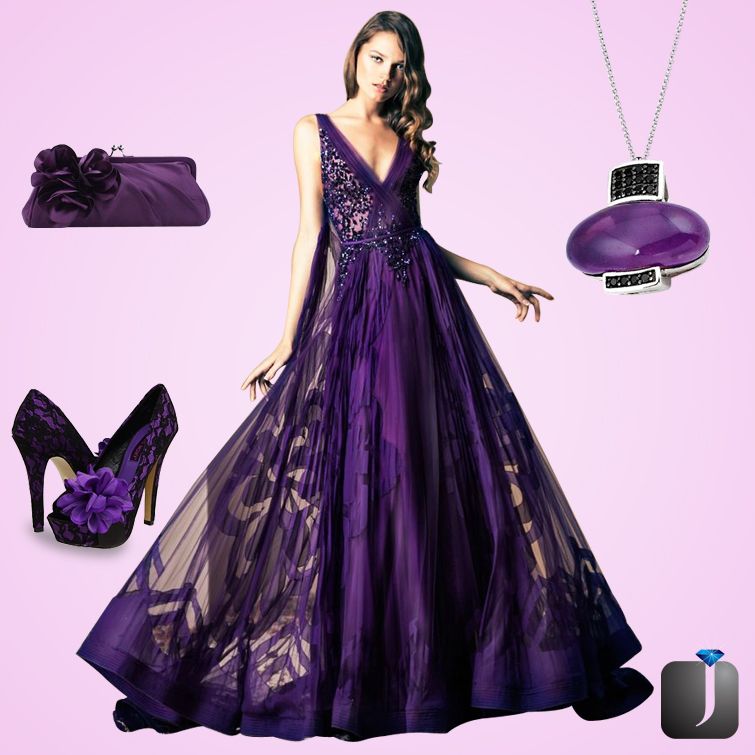 With this body-hugging gown, your assets and curves will too get accentuate. The beaded top of it will take off your heart.
Same amethyst flowers embellished clutch and shoe are going to complement this dress. In fact, if you are petite then also you are going to rock in this façade.
An oval shaped amethyst pendant festooned with gleaming black topaz gemstones will go perfectly with the attire.
Look 2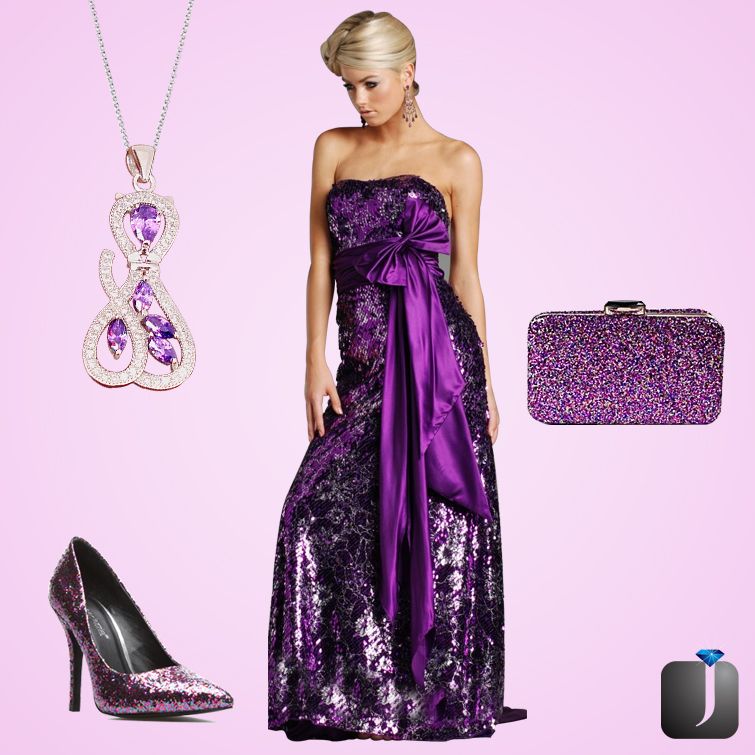 This fascinating appearance will not leave a single second to make your look sexy. A cute and sweet heart shape outfit with twinkling touch will turn on your spectacular gape.
Complementing it, again a glistening clutch has added to this façade.
Unveiling the balancing tone, matching belle too with akin fascia will work well.
With the glistening tone, this sterling silver pendant, styled in fabulous contour will look fine with this look.
Look 3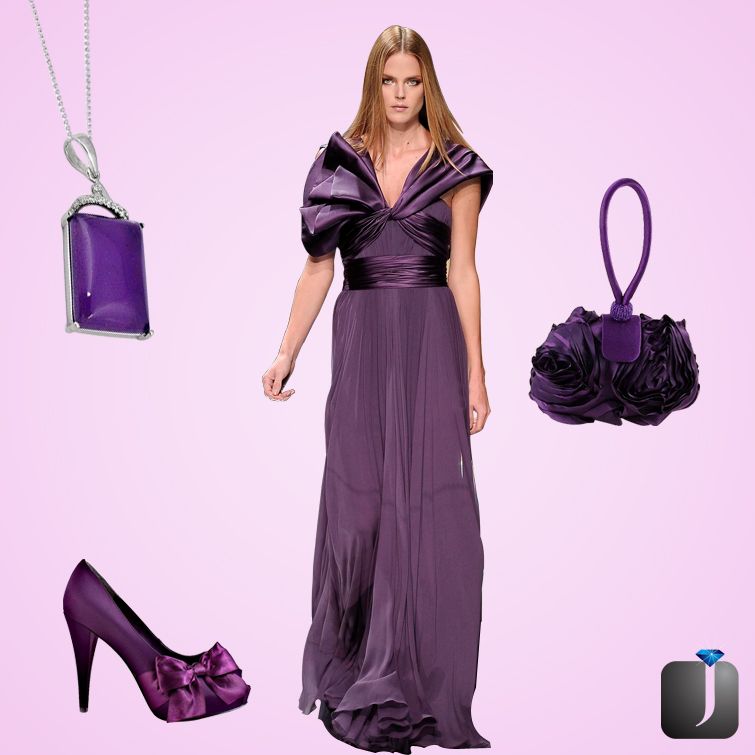 Wearing a long maxi gown will offer you a unique touch. Knotted on the top, this purple tinted dress with shiny and silky harmonizing ribbon will strike a great equilibrium between the class and the sheen.
Pairing it with a purple floral design clutch will take part in making your fascinating look complete.
Matching with the dress, this pair of purple touch pumps may be worn.
Now, it's the jewel turn, fabulously handcrafted amethyst pendant with shimmering white topaz gems will go well with this attire.
Look 4
Following the carpet rules, this outfit is going to reveal off your alluring gaze. The rope-way neckline is too enhancing its gorgeousness.
Round, with flower motif a clutch may be carried along to get harmonize with the attire.
The purple booties will look elegant with this look.
A pendant with purple amethyst rose contour would be a fabulous wear.