The beautiful and delicate gals find themselves stuck while shopping for upcoming event. Feeling helpless opting apt picks, they give their lives' precious moments which they may employ for something more important. As a result, some preparations left pending till date.
Today, aiding you in your arrangements we are going to offer 4 fascinating looks. Let's witness each of the gape below:
Look 1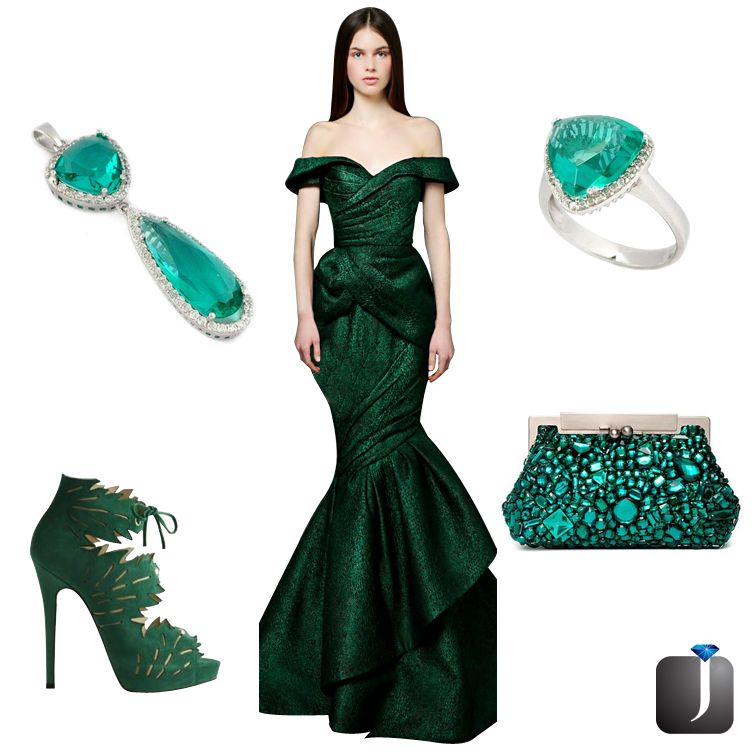 The glitter adds spark to your spectacular style. So, keeping this in track, explore a new look with a shimmering touch.
A glistening maxi gown revealing one shoulder-down is coupled with twinkling tap ring and pendant. To complement these jewels it, the emerald gems are too engraved.
A toning apple-shaped clutch is also annexed with flicker touch pumps.
Look 2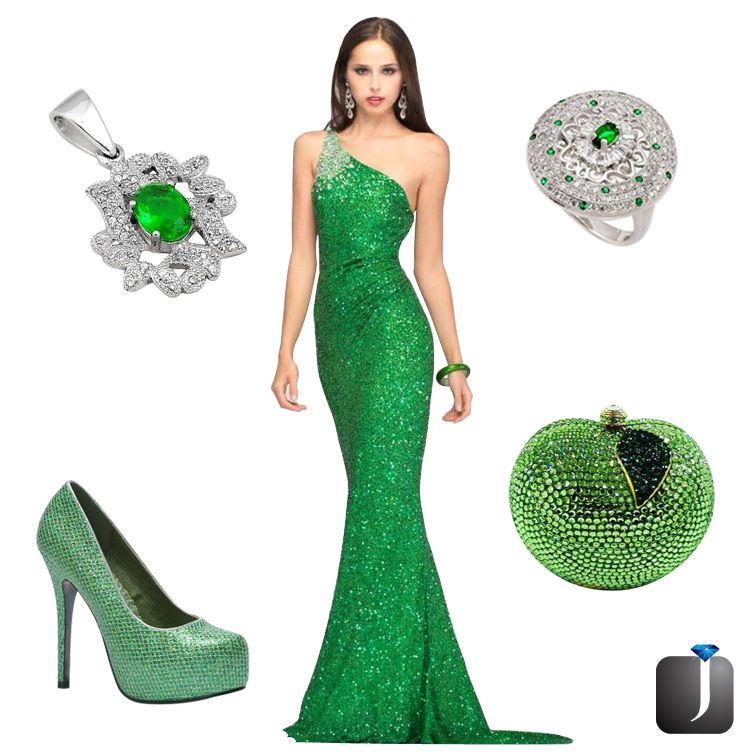 Opulent emerald green couture gown lets delve into its aqua beauty. Offering you a ravishing gaze on the ramp, a decorative stone adorned clutch is added.
Jewelry makes the attire complete, so presenting you engrossing pieces of ring and pendant embellished with emerald gemstone.
To take you a little high, splendid heels are also appended.
Look 3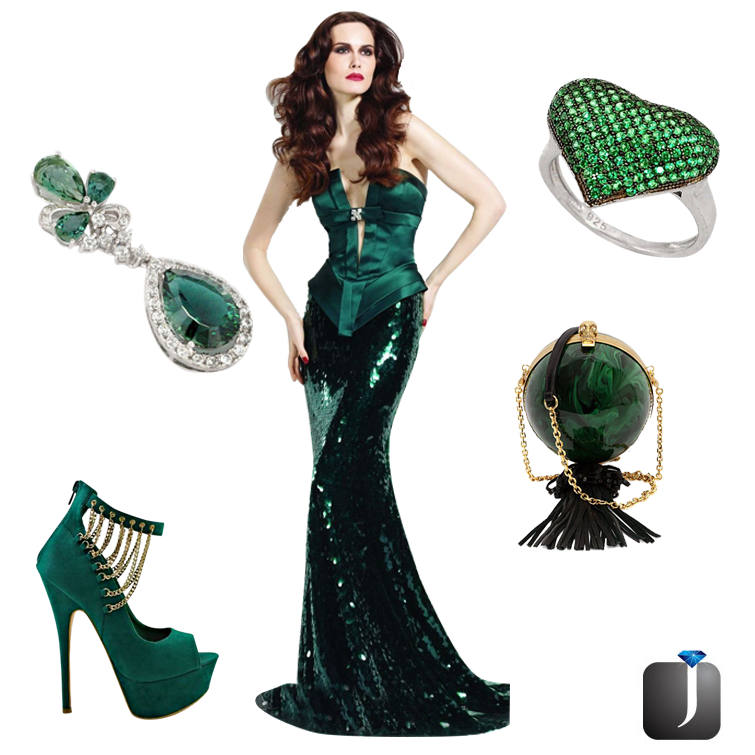 Explore a stun-on look, dazzle with a sensational green floor-touching dress.
Emerald festooned jewel pieces are going to figure out your enchanting flash. A smart walk in this attire with ball-shaped clutch is likely to ignite fire on the floor.
Matching heeled pumps with side-chain will go well with this style code.
Look 4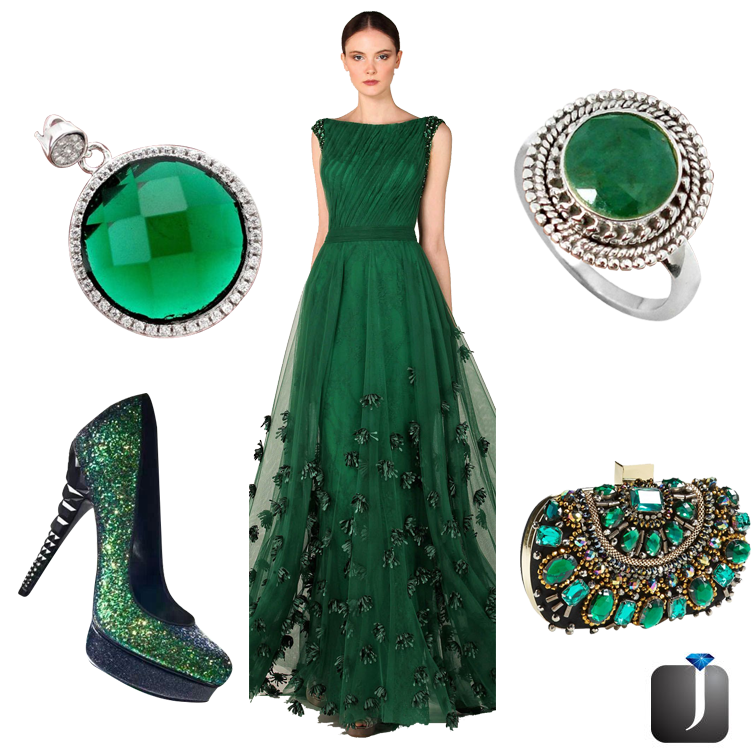 Engaging emerald green evening gown will leave you astounding. Not only the jewels, but clutch is too heavily loaded with Emerald gems. This is bestowing an antique gape to the look.
Gleaming belly with zig-zag heels will unveil a unique gawk of you.
Hope so you might have gone mad with these stunning looks. So, carry on trying them, and startle like celebs.