Amethyst, whispered as a dream gemstone, this charm is used to cure insomnia. It's also believed that keeping this purple-hued gem piece under your pillow will allow you to dream of pleasant dreams. Rubbing it on your forehead would offer you relief from a headache.
Traditionally, protective stone, amethyst, guards against the fearful and guilty feel. Aids in opening the psychic and spiritual centers, amethyst alleged to be a powerful boulder. Amethyst festooned neckpiece aids in peaceful meditation.
So, after knowing about some of the compelling facts and not leaving you waiting long, let's check out never before collection of amethyst jewels.
Amethyst Pendant
The neckpieces well embellished with amethyst gemstone comes in various motifs. Check out some of its opulent colored gemstone jewelry below: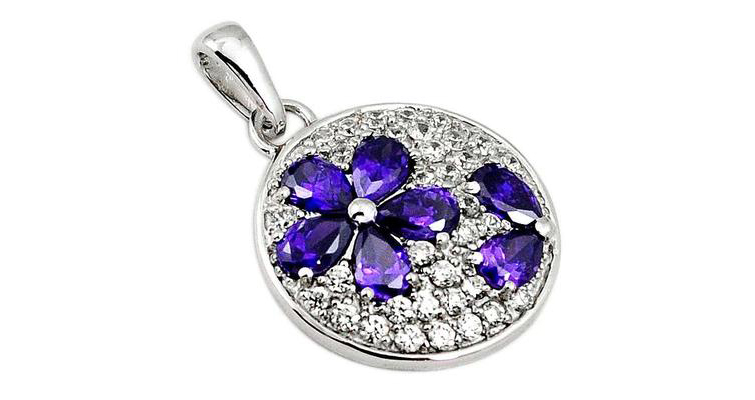 Fascinating, sterling silver pendant, with a floral pattern, is looking damn cool. The purple touch is given by alluring amethyst gems.
An elegant piece of a silver pendant with golden touch is revealing off its spectacular gaze. Apart from this splendid purple gemstone some glistening gems are too adding grace named, white topaz.
Amethyst Rings
The gemstone designer jewelry leaves the people amazed by the magnetic gaze. The rings are worn suiting the shape of your finger. Check out some gorgeous pieces.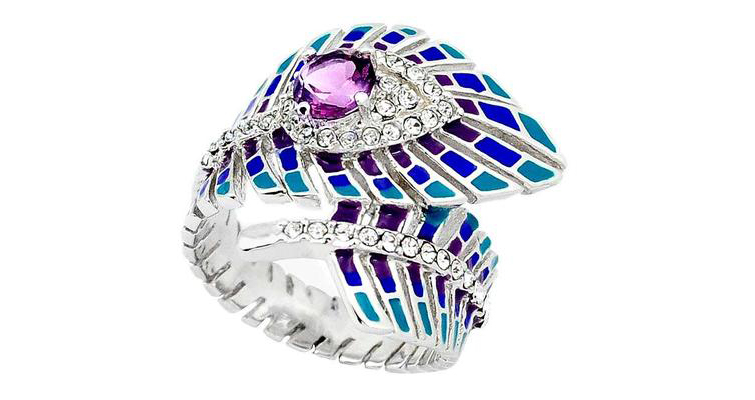 With the traditional look, this opulent sterling silver ring is styled in a leaf pattern and well decorated with colorful enamels. At the center, amethyst gem piece is imprinted to raise it beautiful gape.
This finger piece is given a royal gaze with the golden touch. The contours that are designed all around the gemstone are also looking incredible. The twinkling effect is given by embossing some white topaz gems.
Amethyst Earrings
The attire pattern and the hairstyle bestow an innovative thought of picking a suitable one. The hairstyle too plays an eminent role, like if you are untying your hair then hoops, dangles and chandelier will look beautiful. With any pony style or tied one, the studs will turn out well as the ear pieces will get a complete exposure.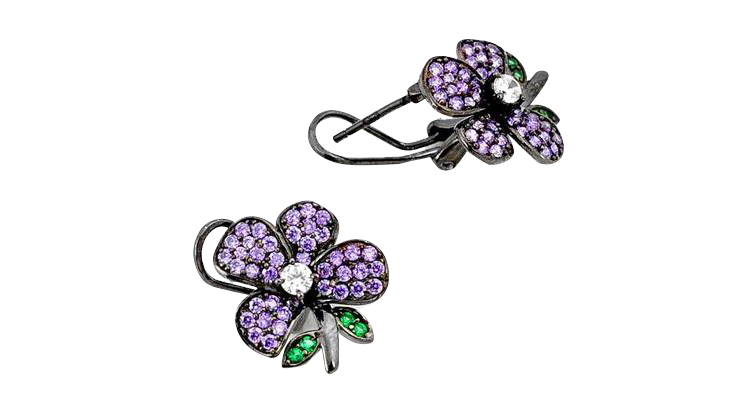 Floral pattern with green-hued leaves is going to take off your beating heart. The petals of it well engraved with various amethyst pieces are looking damn hot. At the center, a shimmering stone of white topaz is attached to offer it a glistening touch.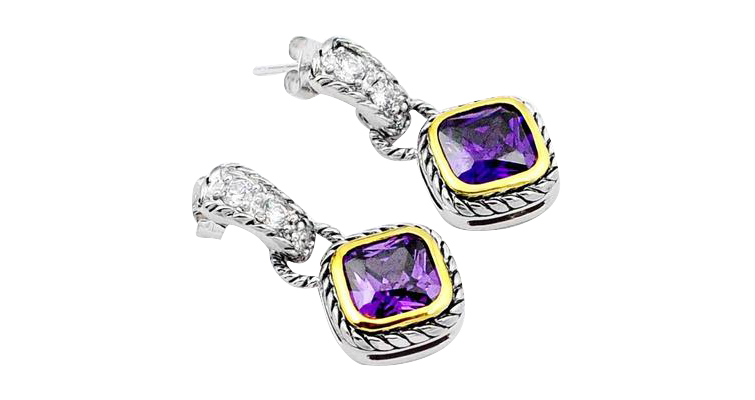 A dangle pair of earrings festooned with a square shaped purple tint gemstone named, amethyst. The hoop part of it is fixed with dazzling gems named, white topaz.
Amethyst Bracelets
The wrist pieces add spark to your beauty. In fact, these make the look complete.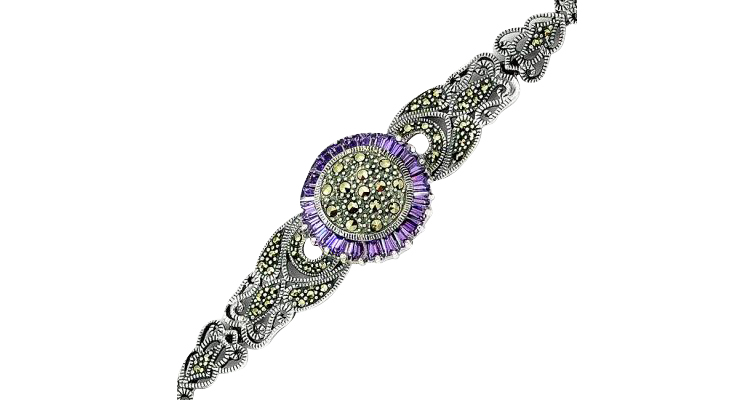 Designed in an antique style, this bracelet decorated with various pieces of amethyst gemstone those are arranged in floral format. The rest part of it is adorned with marcasite gems.
Revealing off the shining gape, this glamorous sterling silver bracelet engraved with various pieces of amethyst and white topaz gems may be worn with matching attire.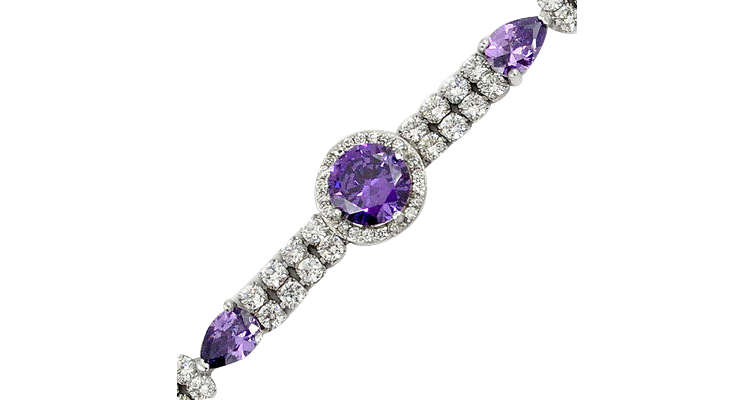 After scorching the beauty of these ravishing jewels, you might have got in love with these. But to rule the upcoming event with these enchanting jewels you will require matching accessories and attire too. For that you will have to wait for Friday when we will again meet with your matching stuff. Till then enjoy shopping and make your brain's horse run to get more ideas of making the heads turn.