Sapphire, a gemstone of royalty and wisdom attracts the faith and good fortune towards the owner. Your mind too may get healed as well as may get strengthen by the powerful blue rays of it.
Sapphire is too good in treating the communication and speech issues. It also treats various disorders and degenerative diseases.
The carrier would feel protected while revealing his truth to others by this opulent gemstone. In fact, he may speak out with more confidence and poise.
Being effective for Brow and Throat Chakras, Sapphire is the best for aiding the person to accomplish his goals and making him balanced and relaxed.
Holding numerous powers for its wearer, Sapphire have the right to get an extra care as an honor for its faithfulness.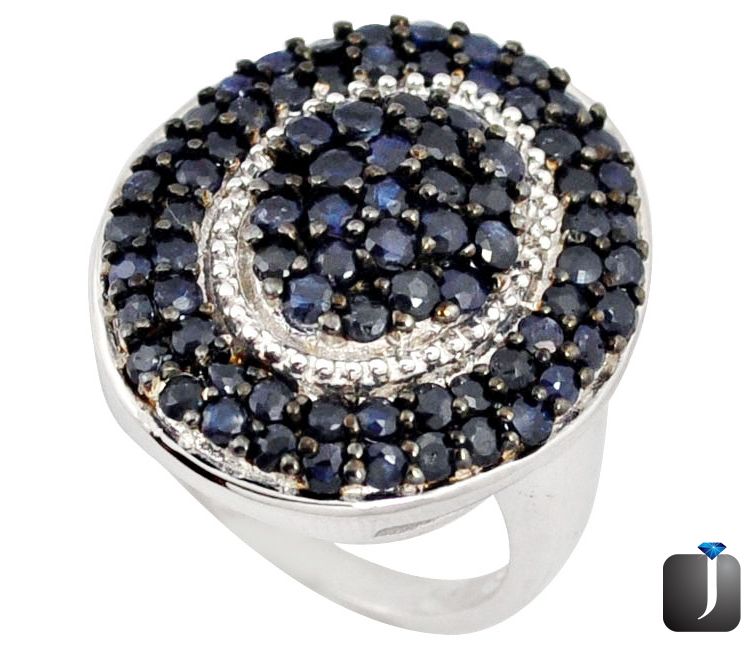 Here, we will follow some instructions which may help us treating Sapphire in an effective way:
Ammonia and Water
An ideal cleaning for sapphire is with ammonia; take it about 5% in lukewarm water. This is a recommendable instruction by a renowned association. This may raise the shine of your Sapphire jewel.
For this, you will have to leave your sapphire jewelry in this mixture of ammonia for about 10-20 minutes; too you may scrub it with soft cloth or brush. Later, rinse it off. Place it on dry towel and wipe it off.
For more lust you may take a cotton swab soaked in ammonia and apply it on you sapphire gems carefully. Apart from Sapphire, if your jewel is too clutching other gems then you should avoid ammonia treatment.
Mechanical and Ultrasonic Cleaners
Safe for the harder gemstones, the ultrasonic machines of cleaning are used for gems like sapphire and diamonds. The charms other than these or having soft structure should be kept apart from this method of cleaning. While cleaning with this kind of machine you should add ammonia, hardly few drops of it. This will append an extra gleam and shine to the charm.
Soap and Water
Dissolve mild soap with lukewarm water and leave your sapphire jewelry in it for about 20-30 minutes. Later, wipe the stone with soft and dry cloth. The soft brush may too be used for scrubbing off the dirt. At last, rinse with clear and tepid water.