Sapphire, a royal blue touch charm, appends a regal gape to its carrier. It gives out it's faithful, trustworthy and understanding assets that are why the engagement rings are adorned with this admiring gem piece.
Girls always give much time to their attire but forget to give even a slice for complementing accessories. You will too not wish like repeating this kind of mistake further. So, let's explore for the toning Sapphire stuff along with the harmonizing jewel piece. This may be a small but a helpful step towards making your effort simply less.
We will try four distinctive and alluring looks for your forthcoming special event.
Look 1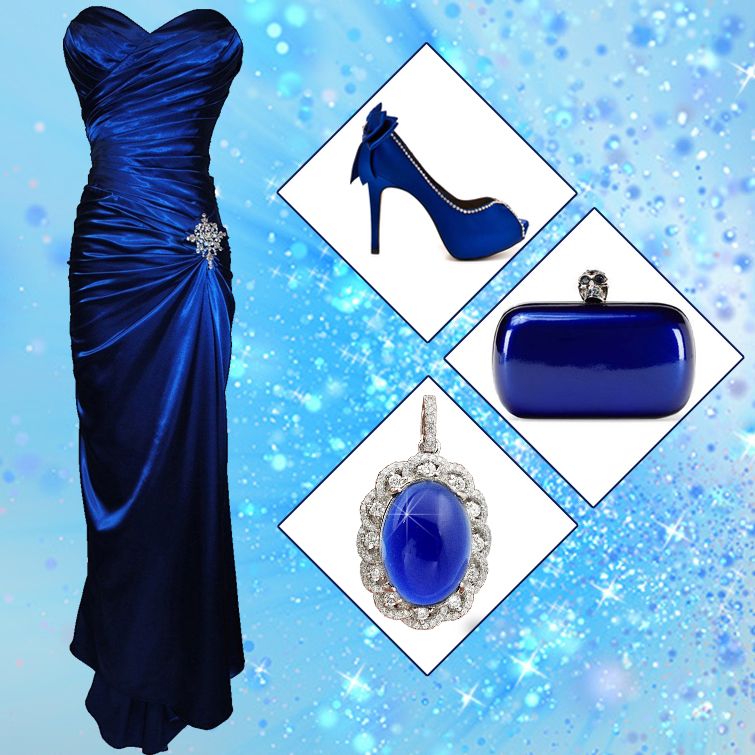 Presenting, a startling set of astounding long dress and shiny blue clutch that you may pair with dazzling designer sapphire pendant and stylish heels with a touch of shimmering stones. This strapless maxi will pull limelight on you when you don it with this ravishing sapphire pendant. The clutch will look pretty in your palm while you will cover your walk on the fest ramp. The glistening gape may also get appended with the peep toes that will take you high in the crowd.
Look 2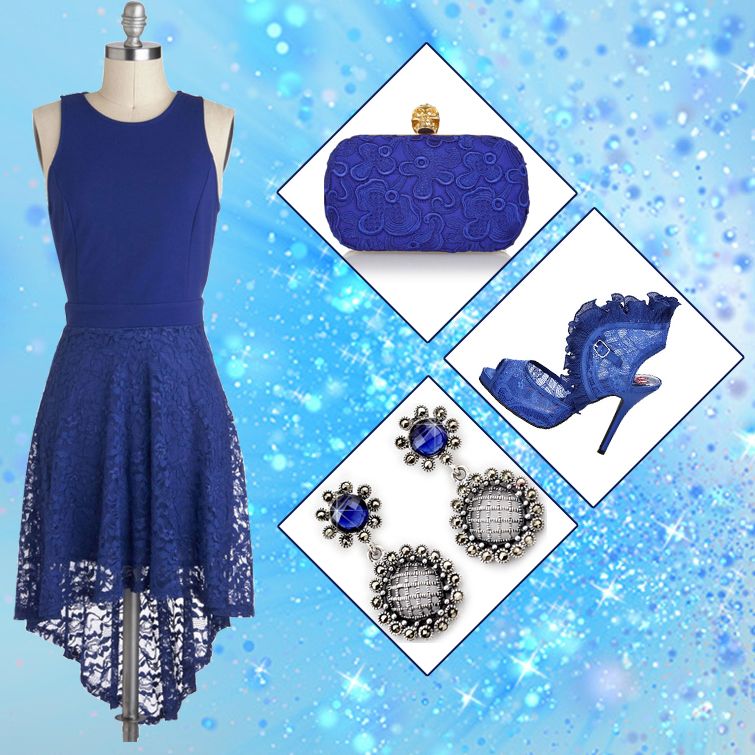 Next, moving on to the lace theme, a sleeveless outfit with hanging lace will complement a dangler pair of sapphire earrings. The clutch is also following the same way, the lace-way, with a golden flip on its top. It will walk in your hand till you come back after your bash. To give a wing like a look to the heels, a decorative matching lace is giving a fly touch to it.
Look 3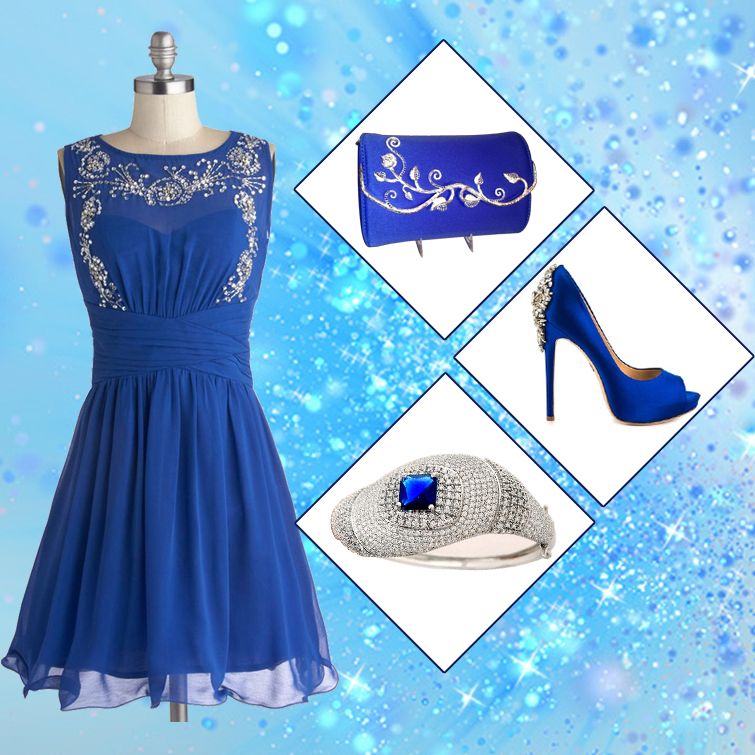 Again, a falling jeweled neck dress without sleeves will set with a twinkling bangle with sapphire gem touch. As the clutch will always go along with you, it should add to your elegance. This stone studded clutch with blue hue with tone-up your dress-up. A satin made pump adorned with flickering stones is going to counterpart your attire.
Look 4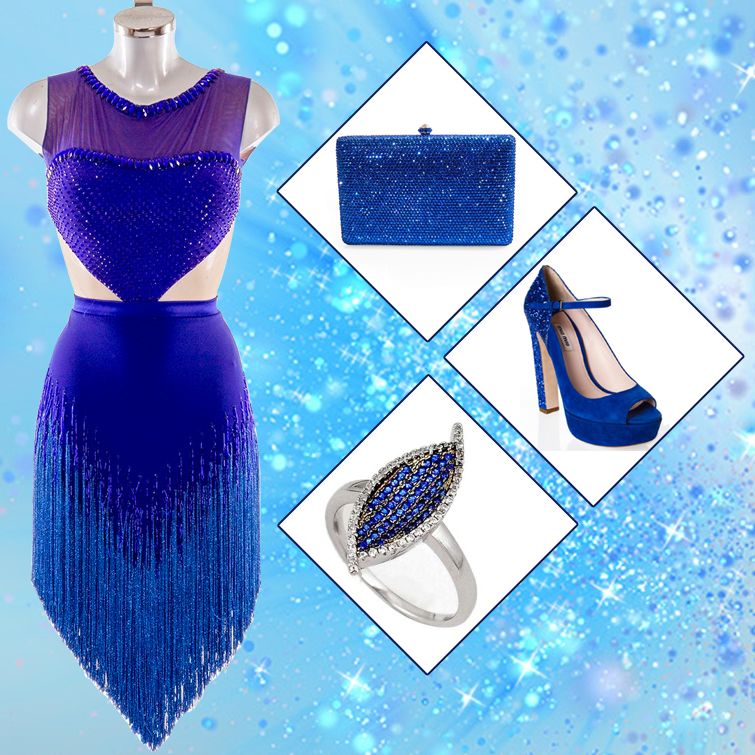 An astonishing dancing wear will shine on you. Gleaming hangings are adding a fascinating look at it. Its top, made in heart motif will leave your heart beating. Complementing it, a marquise shaped, lustrous finger piece well embossed with sapphire gems added to this look will look beautiful. Chasing on the sparkling gaze, the glittering clutch may also be hold on for the celebration. To harmonize the sparkle of the overall attire, the heels dipped into the glitters are chosen.
Hope, you all liked all the looks, and would like to put on. So, carry-on and stagger in your mesmerizing gawk.