Turquoise, a Stone of Friendship is known to attract happiness and peace towards its wearer. After getting some rare facts about Turquoise gemstone in our last post, you might be curious to check out our 4 plush yet elegant looks that you won't like to miss.
We are here again with a to-be-fulfilled promise of showing you 4 remarkable Turquoise looks. So, with no more wastage of time, we will spot out what's new today in our closet. You may try any of following 4 damn hot Turquoise looks and make the heads turn today.
Turquoise​ Look 1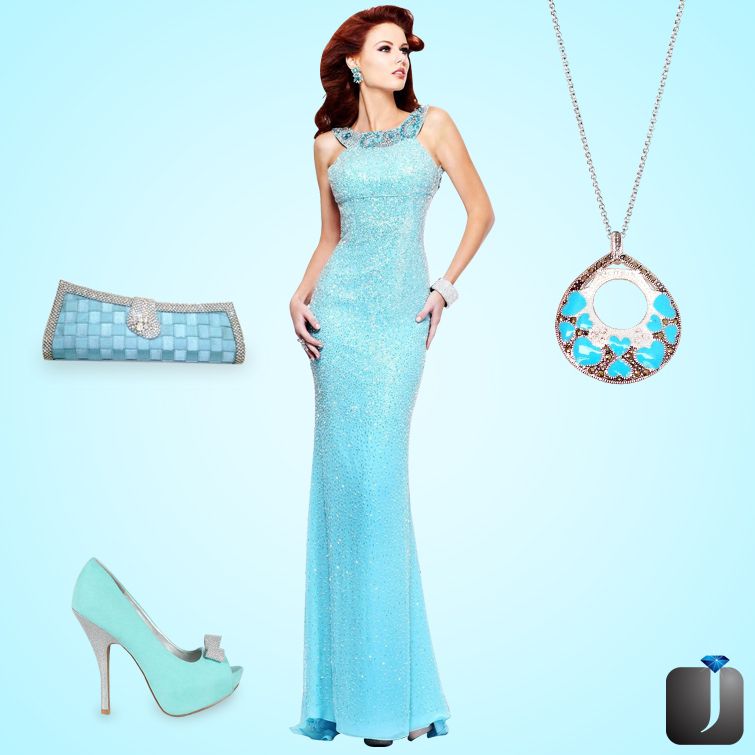 For today's event, you may enter with a glorious shimmering sky gown with stone embellished neck. This floor touching dress is going to leave the people astounding.
To pair up this opulent outfit, you may try a complementary designer clutch that will make your move amazing. The glistening outline is too carved to highlight the dazzling gawk of it.
Heels too with a twinkling touch are going to look fabulous with this attire.
You may pair this complete apparel with a harmonizing piece of a pendant. Designed in sterling silver, this neck piece will go well on you well engraved with blue turquoise. The gleaming touch is too given with fascinating topaz gems.
Turquoise​ Look 2
A flickering, A-line outfit with one off-shoulder dress is going to steal off your beating heart. You too will get in love with this bedecked gown revealing the twinkling touch of it.
An opulent hand clutch will make a nice pair with this attire made with leather with a material hinge.
Pumps should also go amazingly with this outfit. The peep toes are going to look damn appealing.
To accessorize this ravishing attire, a glistening piece of sterling silver pendant engraved with turquoise charm will turn out well. Alluringly embossed with sparkling topaz this neck piece will complement this outfit.
Turquoise Look 3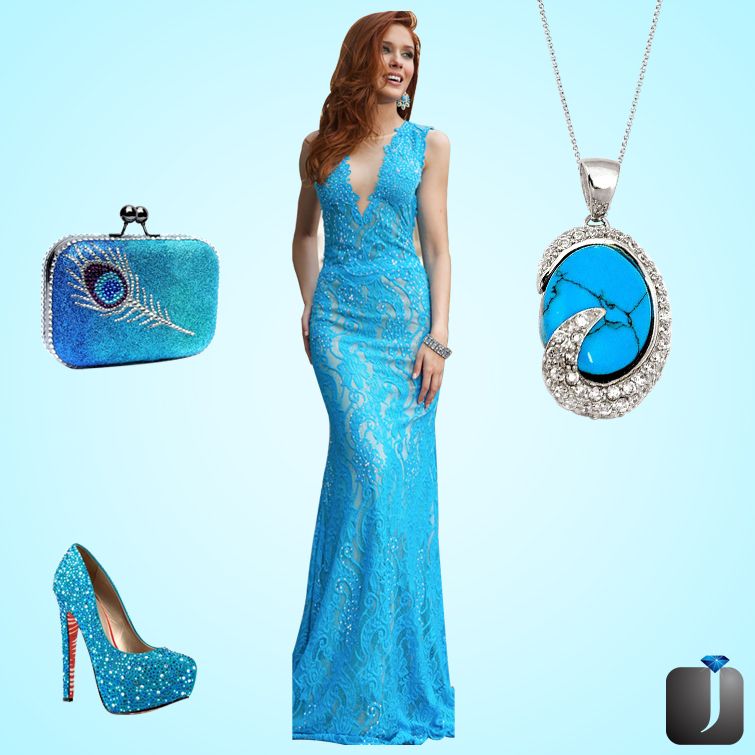 Styled in a fish-cut pattern, this ornate gown with floor-length will enhance your glamorous gaze. Embroidered with turquoise blue thread, it's going to complement your beauty a lot.
To look more palatial, you may try a mouth-watering clutch with amazing design contour festooned with it.
Shimmering touch too will come off amazingly when you pair your enchanting apparel with this twinkling shoe.
Without a jewel piece, the look doesn't make any sense, so you may accessorize this look with this engrossing sterling silver pendant embellished with Turquoise gemstone and gleaming topaz gems.
Turquoise​ Look 4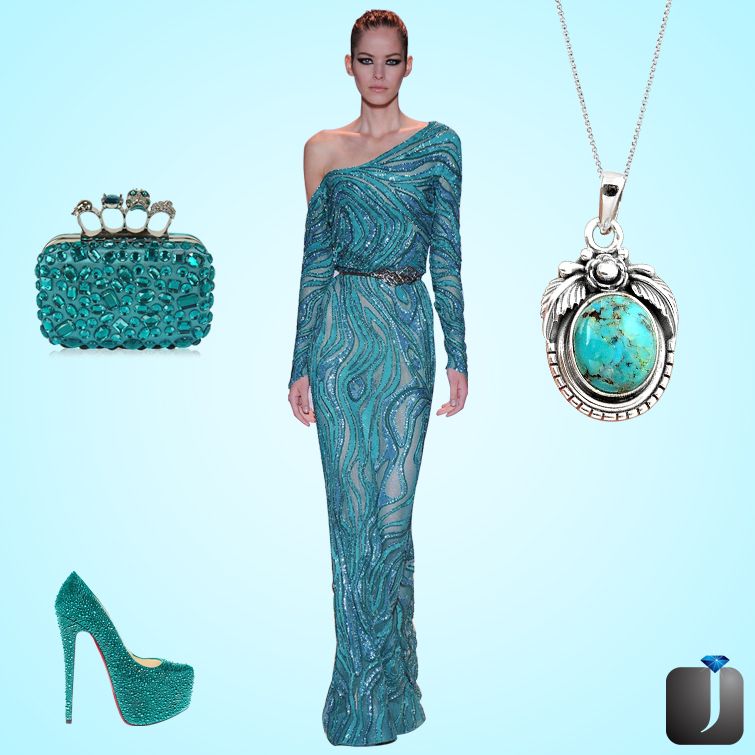 You may too flaunt your thrilling gawk with a designer couture gown with matching tint as of Turquoise gemstone. You may reveal off your stunning gawk by taking over this graceful clothing.
To go hand-in-hand with your elegant clutch, check out a finger grasping embellished clutch.
You walk should be damn hot so for that you may try this enthralling pair of heels sparkled with a shimmering touch.
To complete you stylish look you may add an unexpected twist in your look by donning this chic piece of pendant adorned with Turquoise and white topaz gems.