One of the easier ways to dress up for attire is to accessorize with some jazzy accessories. Accessories have a propensity to transit your appearance from simple to chic. Whenever you put all the staples together and form a dressing style for the day, then you can't understand that how to make your simple look to a snazzy one. Thus, adding a statement necklace which help you to team up everything together and gives an eye catching personality to your persona.
Accessories, like statement necklaces are that beloved pieces that can add some glam to any attire and style. Whether you choose to go for a party, dinner, a casual get together or a night out with your friends, you always want to look chic and snazzy, and if you can acquire this with some graceful pieces, then we don't think this is the big deal.
Here we have chosen some of the elegant statement necklaces that show off their amazing glam, when paired up with any kind of dressing style. Thus, best of all our picks, would make you look more glamorous:
• This is the beautiful expression of green amethyst and white pearls stones, which will look tremendous with any casual and conventional outfit. Pair this elegant contour of amethyst and pearl with your green colored party dress.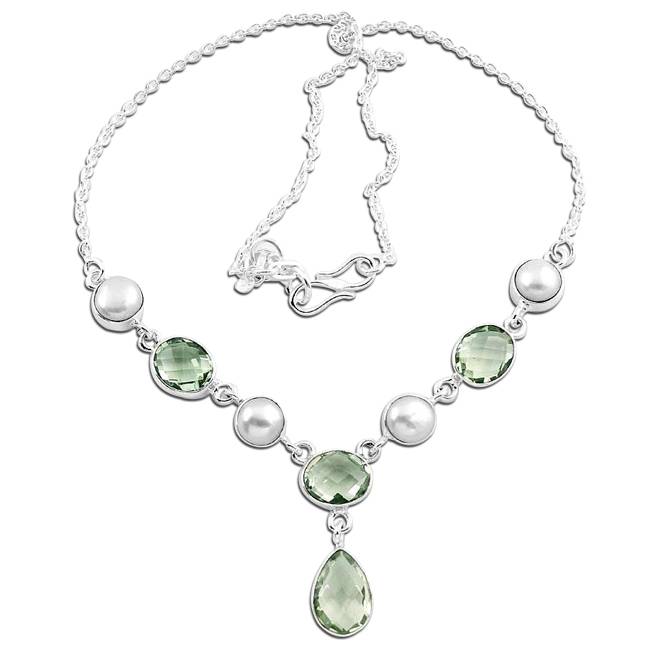 • A snazzy design of black colored beads necklace, complemented with natural black onyx gemstone, would look amazing with any of your black colored outfit. If you pair this tremendous necklace with a black colored tee and your favorite denims, then you'll stand out with this dressing style.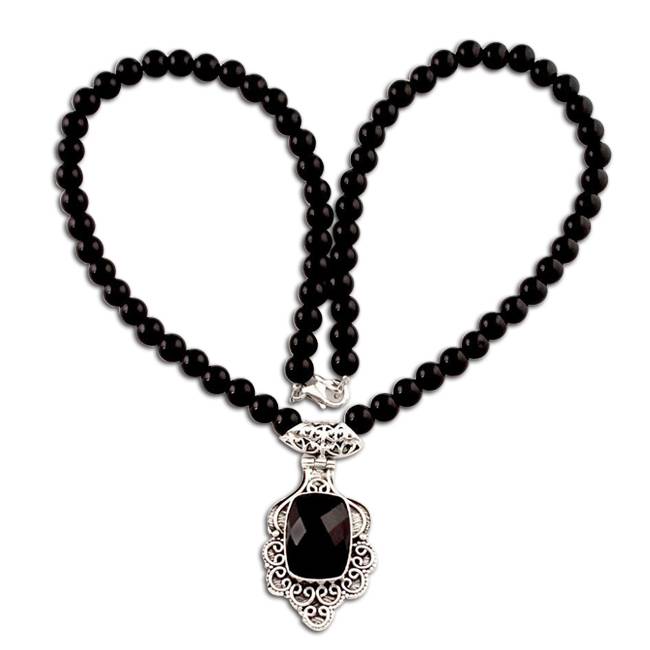 • Jazz up your appearance with the natural contour of white topaz beads necklace. This statement necklace works amazingly with your graceful white colored dress, and give you the true elegance that match up with your style and looks.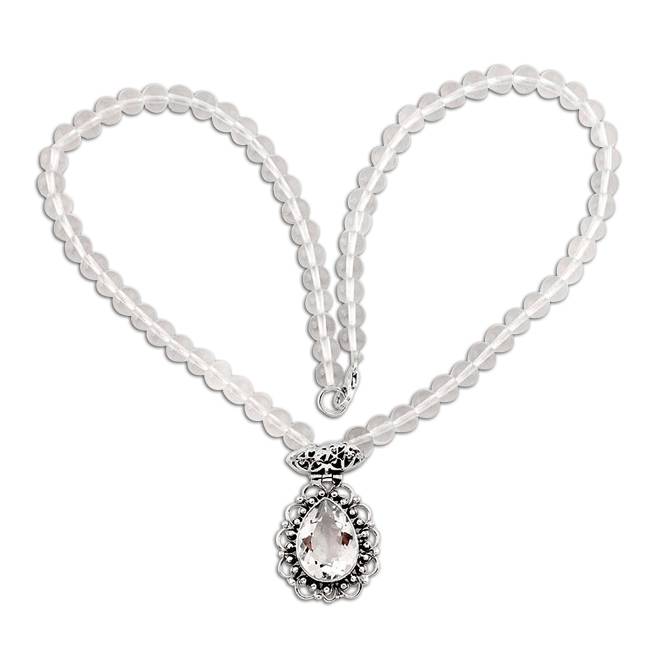 • From refined stone hues to dazzling necklace design, you can grace your style with this beautiful statement necklace that is anything but subtle. Match up this style with any of your party dress. This statement necklace would work tremendously, whether you have chosen to go for a dinner or a formal event.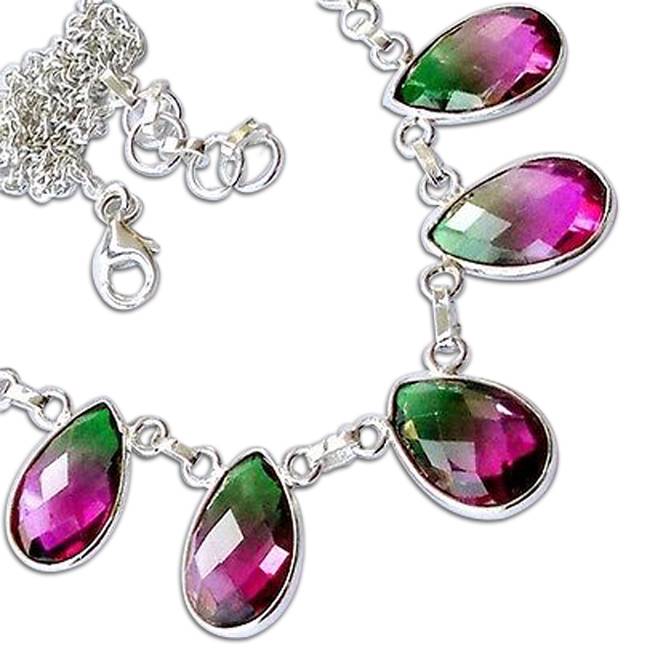 • This cheerful statement necklace would add some glam to your looks, from a casual party to your official meeting. This extravagant combination of blue larimar and moonstone, would be an ideal piece that would make your dressing complete.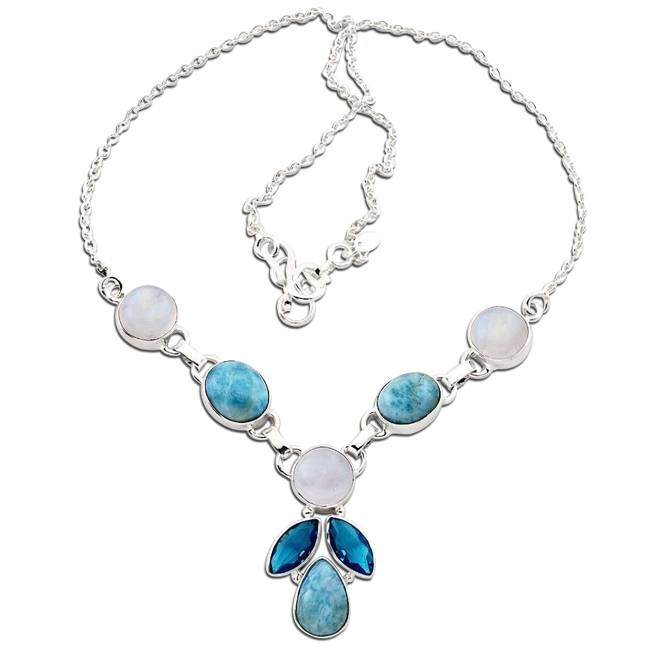 • An extraordinary detailing of this statement necklace is a seraph inspired, and would work amazingly with any of your party outfit. The tourmaline gemstone and seraph detailing is a perfect combination for this eye catching piece.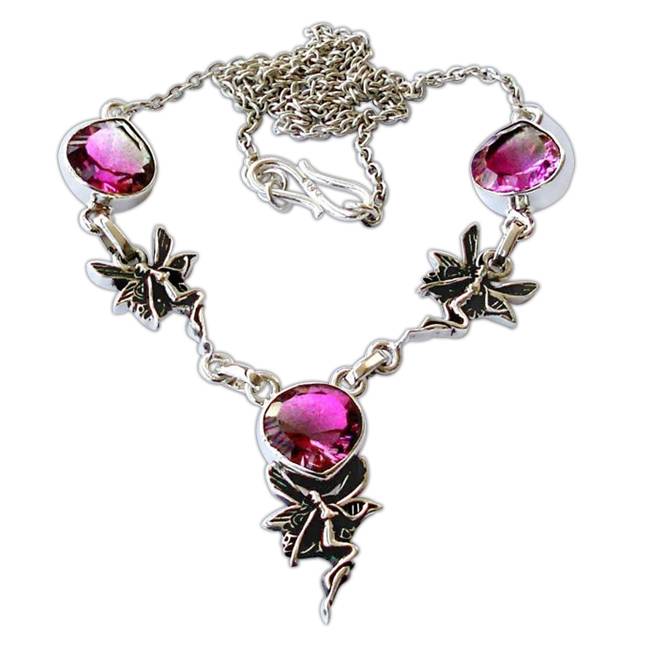 • Elegant, pretty and on-trend, this statement necklace is perfect piece to accessorize your style for your friend's wedding or any event that is important for you. Blue is hot this season, therefore this graceful combination of turquoise gemstone with sterling silver would make you look more beautiful.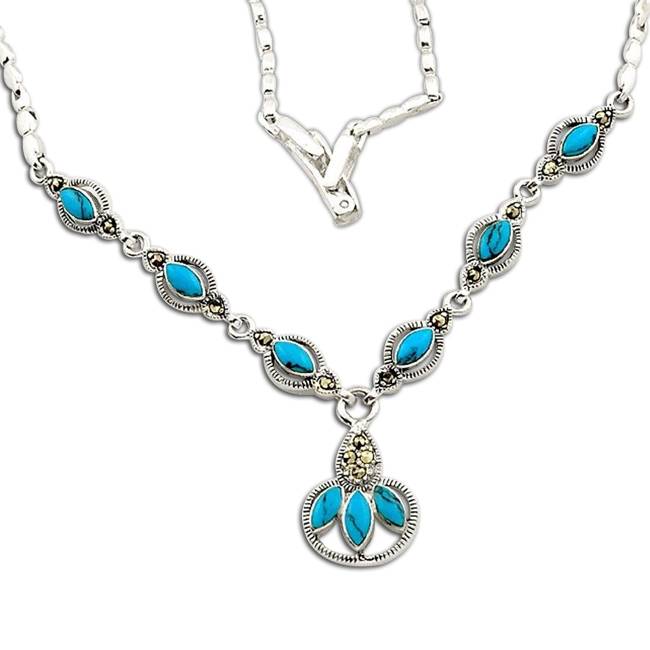 • Sleek, stylish and snazzy design of this statement necklace is embellished with natural blue lapis gemstones, which is no exception. This lovely hand crafted statement necklace would splendidly work with your red, pink, black or blue colored attires.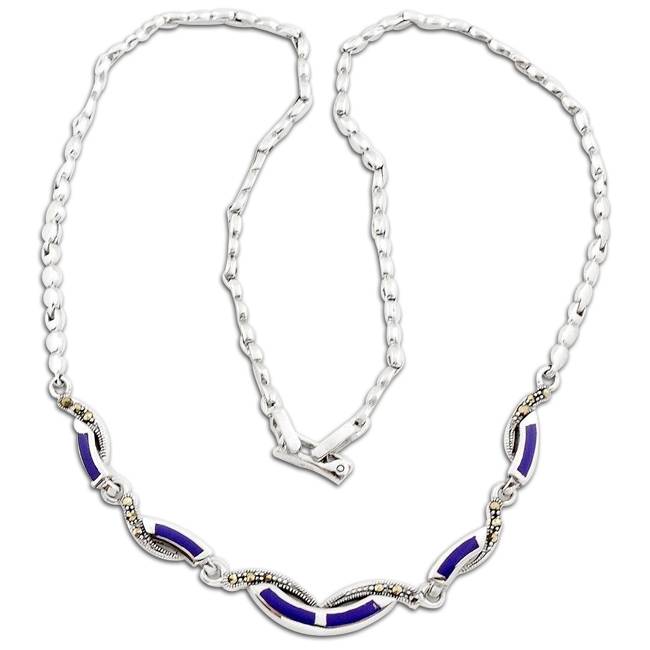 • Beads and Blue chalcedony gemstone as a combo feels incredible statement necklace style to look chic in any occasion with your attire. Whether you choose to go for a casual event or a night out with your beloved friends, this would magnetize others attention easily.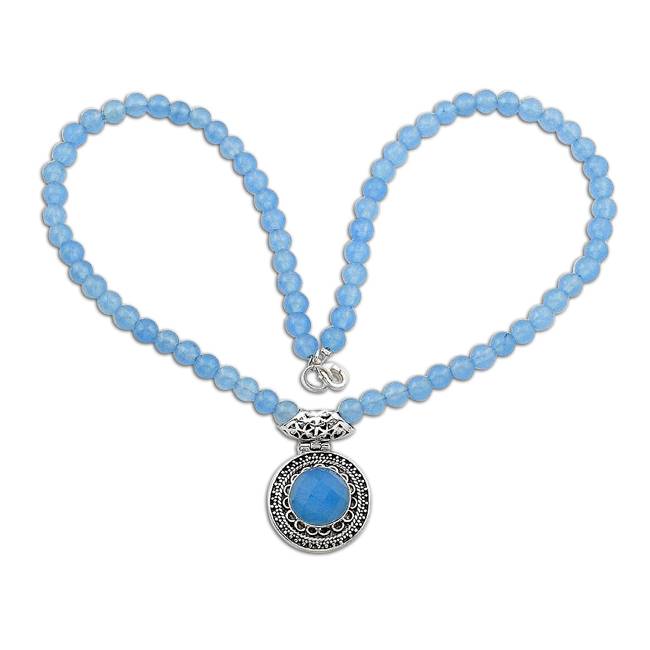 • A stunning detail of silver necklace with gleaming blue topaz crystals, is giving this piece a stunning appearance. We love the intricate embellishment of the appealing combination of sterling silver and sparkling crystals that would add amazing grace to your appearance.