How are you beautiful bees? Hope you doing well! Today we will sit together on a discussion of Amazing Peridot gemstone and its fascinating jewels.
About
Peridot, Stone of Luxury and Cheerfulness, complements the only mind that is clear in his acts and thoughts and too religious. Beings with many material issues would find it hard to realize and appreciate the spectacular beauty of this opulent green gem.
Peridot embellished neck piece would suit a spiritual person when worn touching the throat constantly. This way the wearer feels a soothing sensation by this ravishing gem piece. When carrier hangs Peridot gemstone in his neck, he gets safety from the negative vibes and emotions. It too heals the gall bladder and liver.
When the topic comes to jewelry, our thoughts start wandering in the world of jewels, where all type of jewels with fantastic motifs gets encountered.
So, let's just begin our trip to meet today's showstoppers of Peridot charm.
Peridot Rings
Worn suiting the length and width of the fingers rings come in various contours. Check out these two plush finger pieces.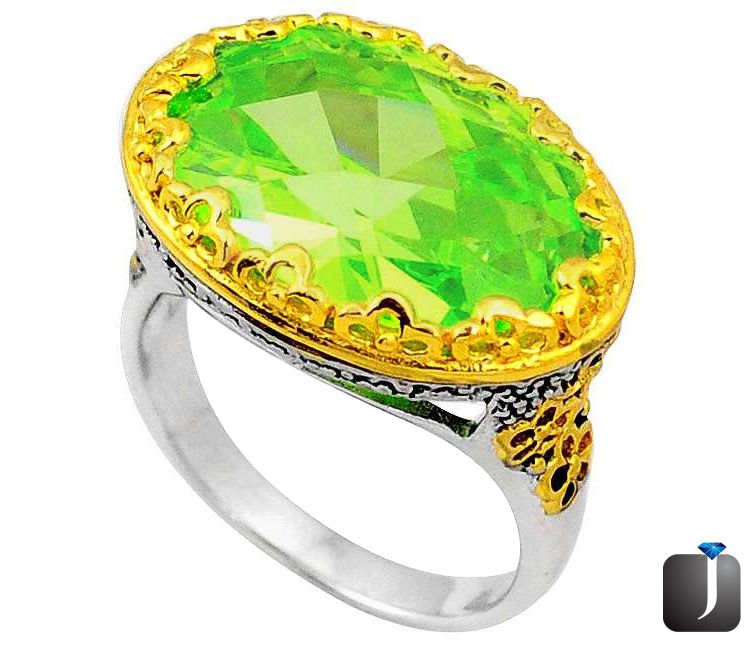 Adorned with 14k gold layer, this splendid Peridot festooned ring is revealing off its striking green rays that will leave you amazed at a single glimpse.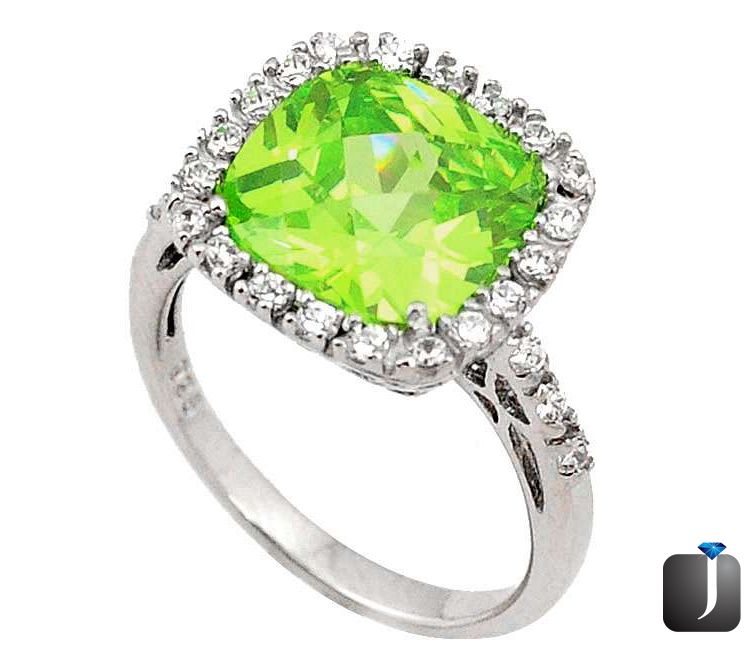 Next comes, dazzling Peridot embellished ring with a gleaming touch of white topaz gems.
Peridot Pendants
Pendants, hanged in the neck, these jewels are too worn as per the choice of the necklines like choker and collar go well with a strapless dress.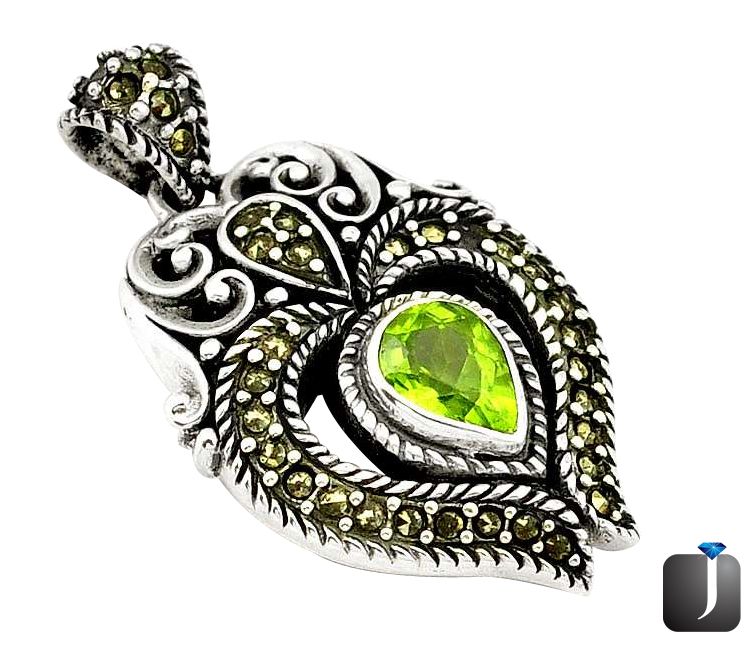 Look at this swish piece of a sterling silver pendant, following the ancient gape, this piece will make the heads turn. To raise the alluring gawk, the carving is crafted all around this green tinted Boulder gem.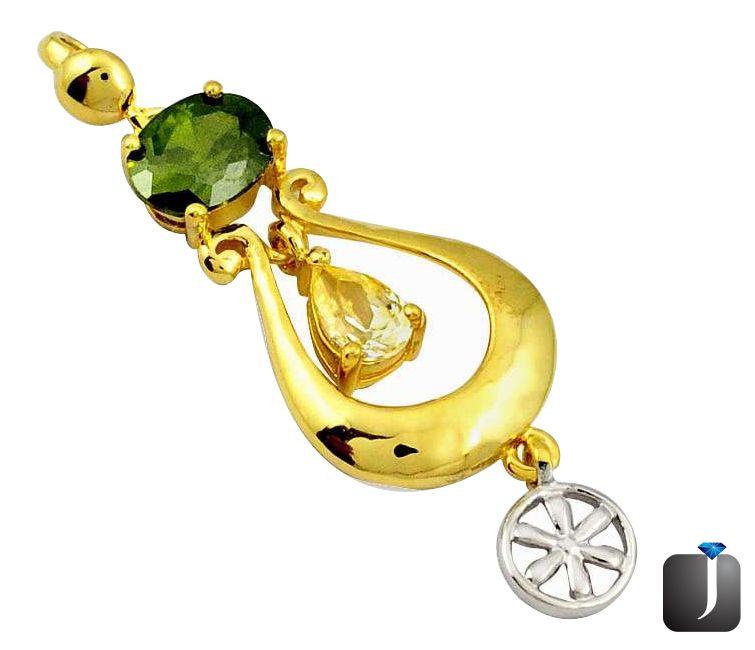 Adorned with 14k gold, a green color charm, peridot is looking astounding on it. The dangle is too looking fabulous which is gonna take off your mind.
Peridot Earrings
Be it a chandelier, danglers or hoops, the earrings are worn complementing the hairstyles. For example, the two former turn out well with any untied hairstyle and the last one suits to a pony hairstyle.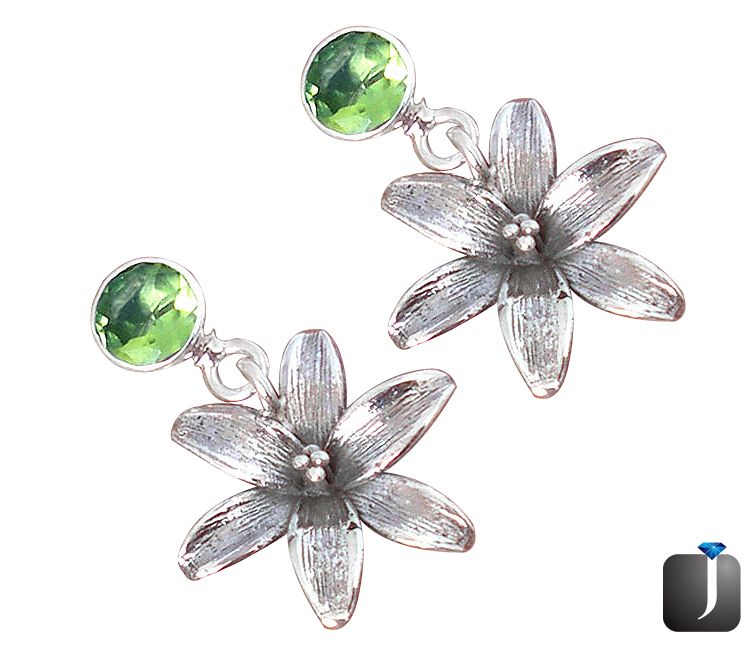 Check out, a gorgeous pair of floral earrings, which you may pair with a braid-bun hairstyle. The gemstone engraved on the top is looking damn cool.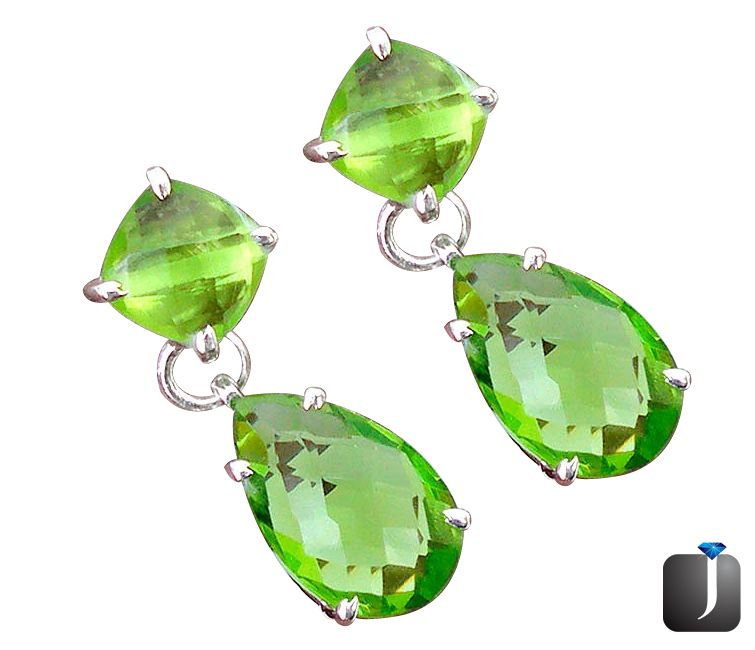 Turning all to green, this enthralling pair of ear pieces will take you around the green ambiance. Well embossed with green colored, Peridot gemstone, this pair of earrings, all the way around decorated wholly.
Peridot Sets
To cut your matching time, here we are presenting enchanting sets of Peridot. Designed in a captivating pattern, this charismatic set includes twinkling pair of Peridot earrings with a harmonizing pendant. White topaz gems add the glistening gape.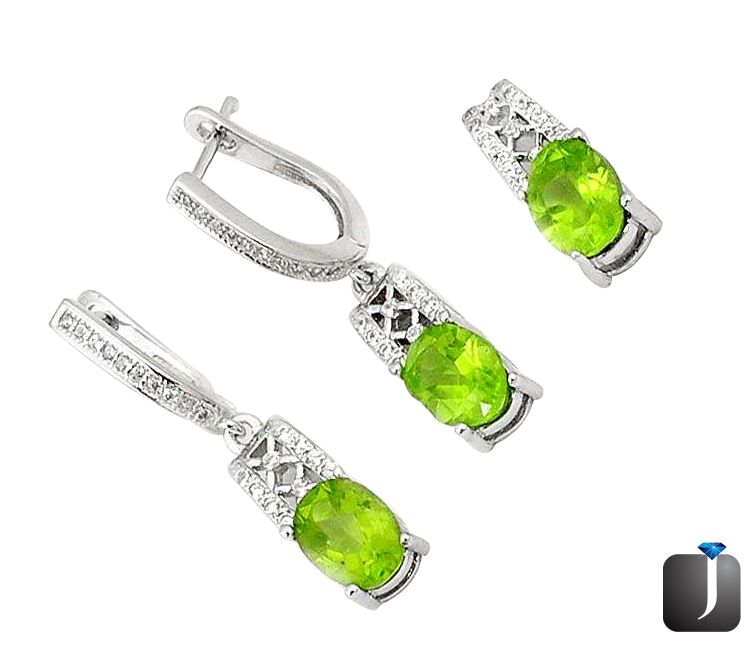 Crafted with marvelous designs, this set of Peridot is unveiling a pair of wonderful earrings and a pendant, too touched with white topaz charms.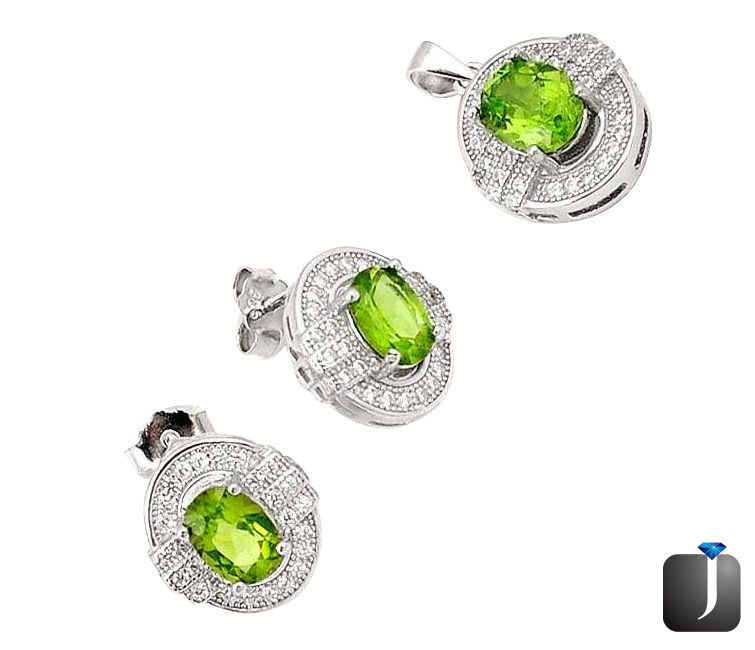 So, scorch the beauty of these mesmerizing Peridot jewels and too wait till you evidence the damn hot looks of Peridot. Till then, B...Bye... and don't forget to spot the matching stuff, of the same.