Abalone is an organic gemstone. It is actually the exoskeleton of molluscs, the sea creatures. These shells display a wonderful colour-play on a lustrous surface. The sparkling beauty and the rich play of colours have made this shell a favourite of many jewellers and gem aficionados. Also known as sea opals, these lovely looking precious shells can be worked into fine and glamorous pieces of jewellery including necklaces, pendants, earrings etc.
The combination of abalone shells and sterling silver looks marvellous. If you think that these adorable and expensive shells can be worn only on festive occasions, please think again! We unveil seven sober, simple and smart sterling silver abalone earrings for you that can be donned for any formal event.
Abalone shell earrings are available in a wide variety ranging from beautiful and creative patterns to exotic designs and vibrant colours. If you are looking for neat, smart and graceful earrings made out of abalone shell, take a look at this one. These earrings have been created using Mother of Pearl, abalone, green aventurine (a form of quartz) and sterling silver.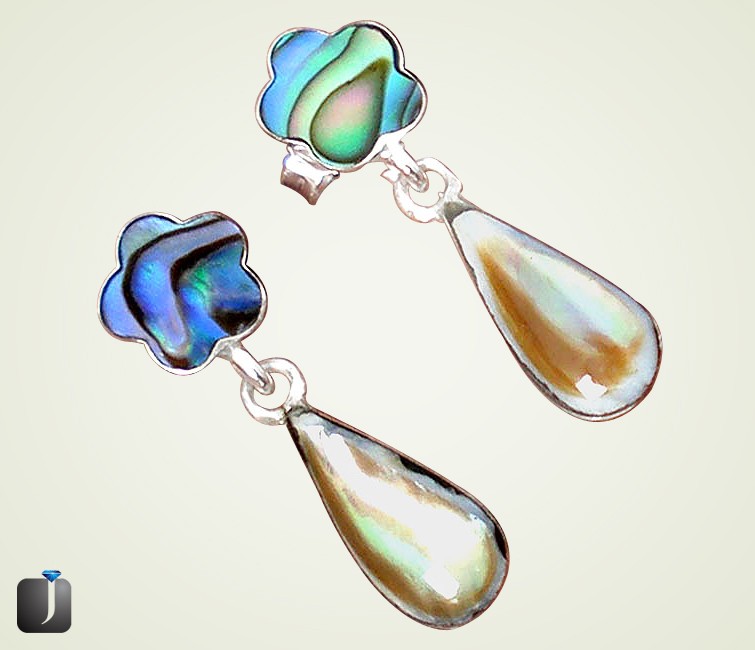 This is a beautiful pair of green abalone earrings. The small flowers and drop pattern set in sterling silver make for a perfect choice while attending any formal gathering. You can team up these earrings with a plain formal aqua green shirt, black trousers and a black jacket. Looks very formal, very impressive!
One of the most important reasons for the popularity of abalone jewellery is its superb gem quality and the diverse colours. The shell comes in attractive hues including red, pink, yellow, blue, green and more. The leaf shaped studs that you see here are made of pink abalone shell. Small, cute, impressive and an elegant choice to pair up with any formal outfit!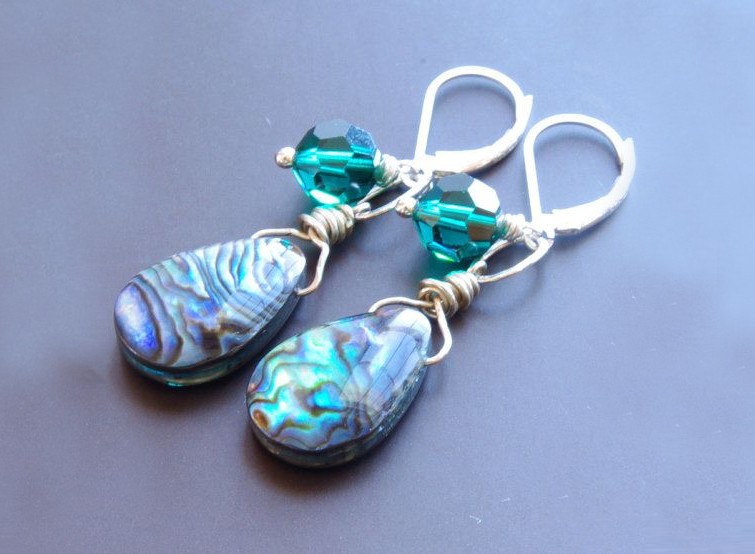 A little scintillating effect can be added to your plain and formal outfit through these lovely pair of sterling silver abalone earrings. Made of abalone shell and emerald green Swarovski crystal, these beautiful small dangle earrings provide you a cute feminine look. The sterling silver wire wrapped pattern embeds the crystals and shell drops in a delicate way. By the way, do you know that abalone shells sharpen your creative skills and help you think more creatively?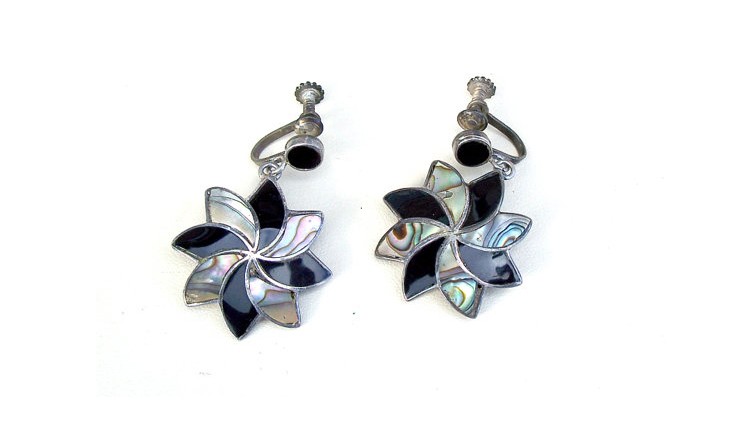 Abalone shell is not only known for its beautiful and iridescent display of colors but it is also known for its wonderful healing properties. It is said that the shell purifies your heart and removes all sorts of negative energies from it. The charming formal earrings which you see here will make you stand out of the crowd. Sterling silver, abalone shell and onyx have been used innovatively to give way to a lovely flowery design. These tiny earrings are small dangles with pinwheel screws provided at the back.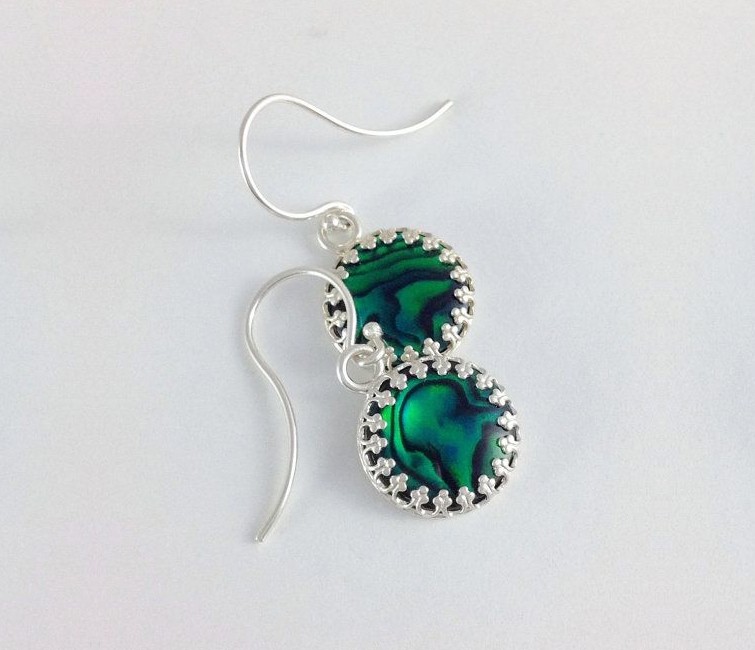 Are you looking for such abalone earrings that can be worn at office on a regular basis? If yes, take a quick look at these green abalone shell earrings. The shell has been given a circular form and set in a delicate flowery pattern made of sterling silver. The abalone shells are also called sea opal for the rich variety of rainbow colours which they display upon them. It is believed that these colourful shells allow a better and easy flow of feelings and make the wearer feel sensitivity towards others too.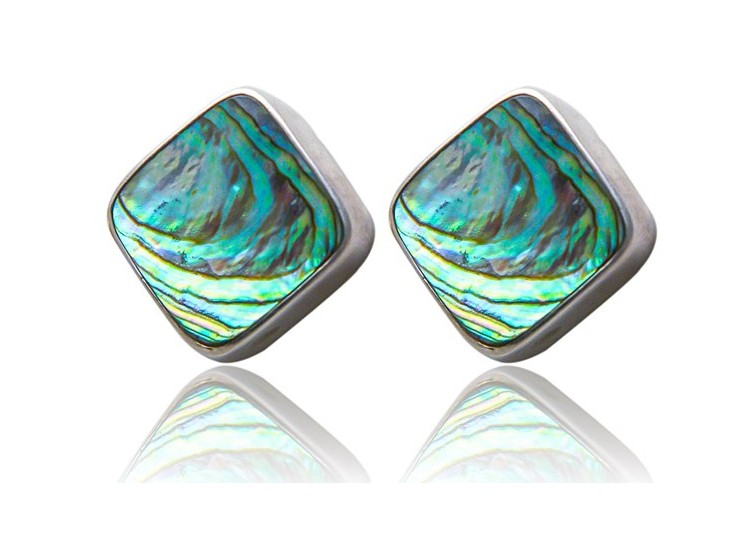 Abalone earrings can be a perfect gift for anyone whom you love. These square shaped earrings look smart and elegant. Abalone shell is coveted and respected since ages for its beautiful appearance and wonderful healing properties. The enthralling abalone jewellery can be found in form of abalone earrings, abalone pendant, abalone bracelet, abalone necklaces etc. The shell is considered as a great emotional healing stone by many therapists across the world. It is said and believed that abalone shell helps in stimulation of our intuition power and helps in expressing our emotions in a much better way.