Necklace, an ornament type which when wrapped around the neck enhances the opulent gawk of 'her'. This kind of jewel piece is in fashion since eras.
The neck pieces categorized according to its length and motif stand out gorgeousness. These are worn suiting the events and outfits worn.
Brand jewels houses launch mesmerizing art, which leave us astounding. Along with the necklaces, other jewels too hold the brilliance and beauty.
Every jewel item wraps a secret of its craftwork and gems to which it forms an elegant team.
Let's know about some impeccable necklaces fabulously handcrafted in various patterns. Too, make out which type of outfit will set off perfectly with an explicit mode.

Choker
That kind of the neck piece is designed 40 cm long. It fits on the top of the neck and is flexible too. Attire with any neck style will look beautiful, but the low-cut apparel will get fit with it.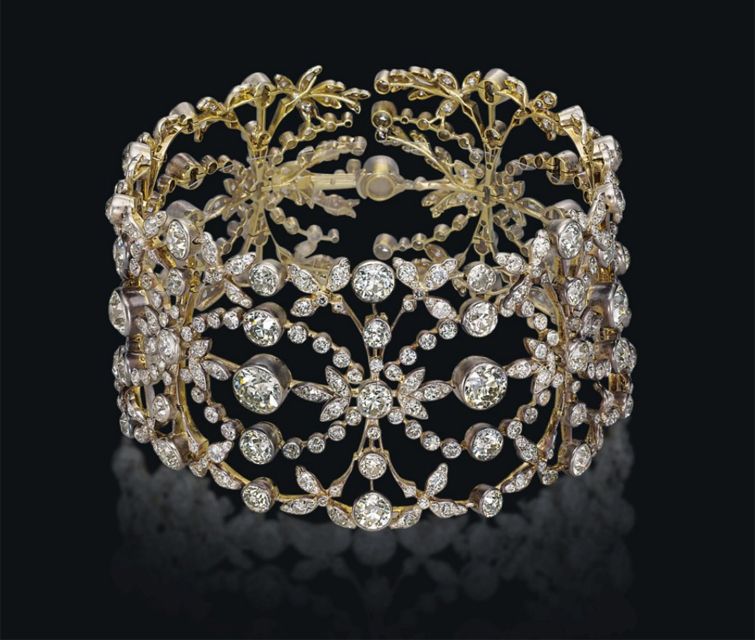 Opera
65-90 cm in length, this form of necklace dangles till chest lasts. You may pair it with a jaw dropping maxi dress, but the neckline should be polo or alike it.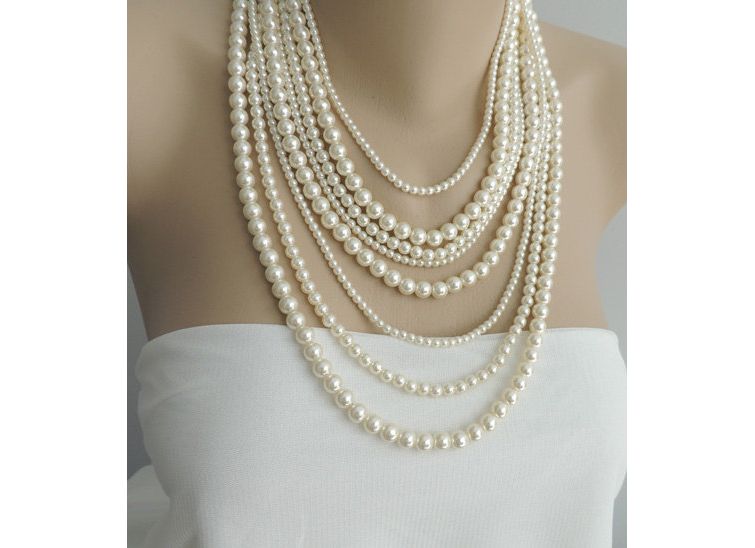 Collar
Too known as a crewneck piece, is normally 38 cm long and covers about half of the neck. Designed pairing with two or more strands, it will look best with a round or boat neck styled costume. Even an off-shoulder dress may also form an adorable couple with it. In other words, clothing with leave your neck bare will complement this kind of necklace.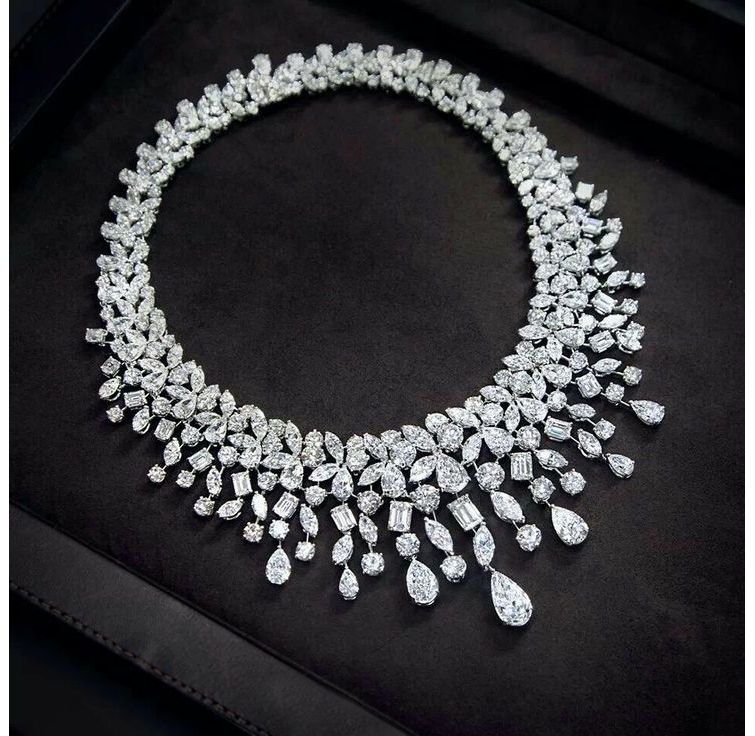 Princess
45 cm long, slipping down off the collar bone, this necklace stands out suiting its name. It will add a princess touch to you. All necklines will come off with this pattern. Just to adorn your neck, it may be dressed up in crew neck or polo neck attire.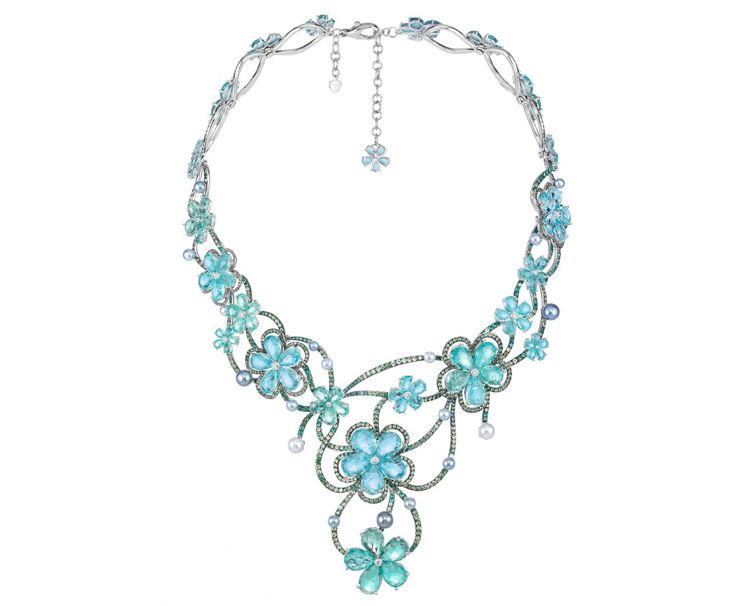 Matinee
Synonym with long and opera words, this neck style is crafted in various lengths. You may also loop it twice or thrice around your neck will append beauty to your gaze, which is why termed as "Sautoir". Your formal attires will turn out well to affix grace to you.


Graduated
Tagging along the meaning of its title, this jewel piece is a single strand necklace. Weaved with beads in ranking form, it starts from its clasp to its finishing point. The neckline may go down even the length of this jewel, as will look good.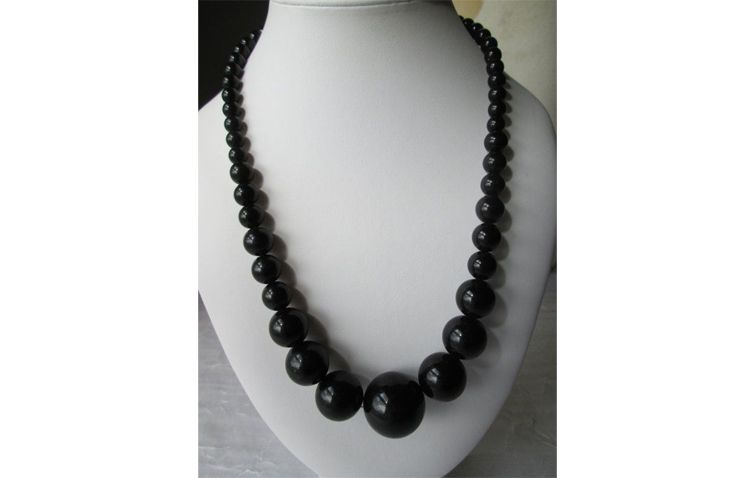 Plastron
Covering your chest it gives a glimpse of, the gem embellished modish bib. For this, you may carry on a simple neck dress to emphasize the fascinating gape of the jewel.

Torque
Belonging to Tribal family, this solid necklace worn close to the neck looks fantastic. Made with metal, its one end is kept open which come in front and without any clasp. With spherical shape, its ends are made imposing. A chic style outfit will drag you into the limelight in party tonight.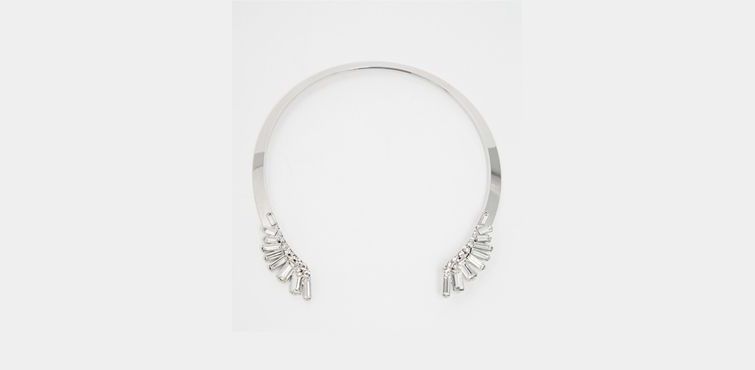 Lariat
A scarf style neck piece designed with no clasp points a unique pattern. It is wrapped around the neck with one strand hanging down the other. To add a bewitching look, it may also knot over the chest part. Also whispered as a lasso necklace, it may be worn with U-shaped neckline apparel.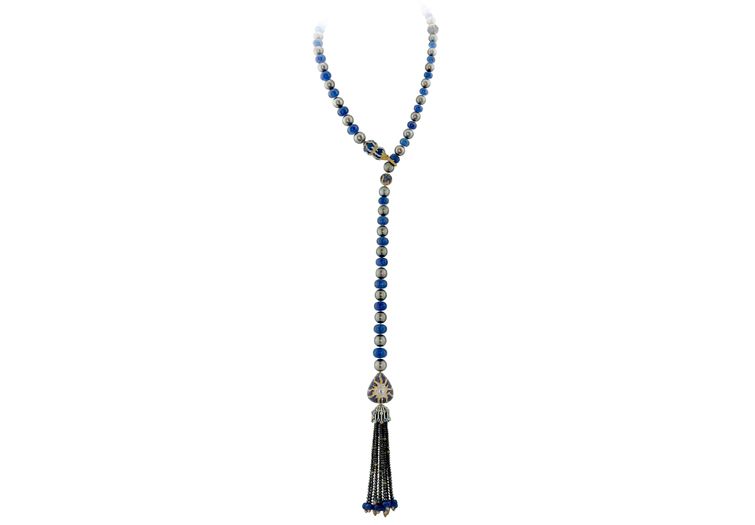 Twisted
Made with multiple strands, this piece, twisted slightly tag on a charm to the splendor gaze of 'her'. It may festoon with the beads or may style with wire-like strands.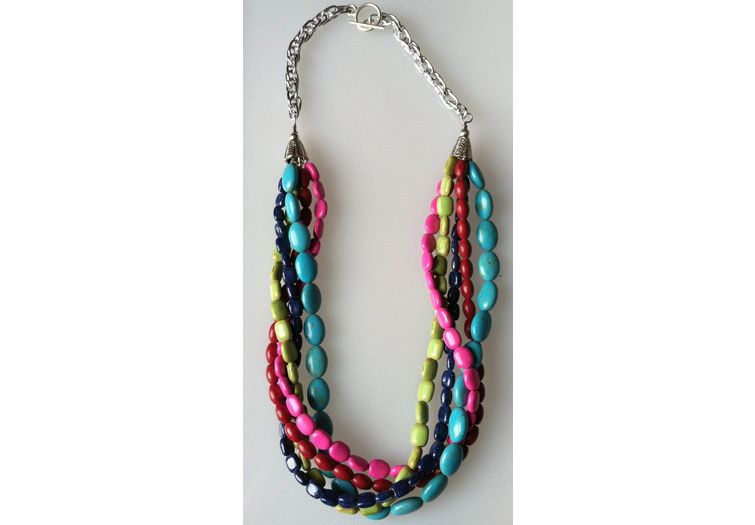 So, tune up your neckpiece look and check-in for a night date today.