Turquoise is commonly recognized by its blue hue but you might be finding this a little confusing hearing about green turquoise. Actually, Turquoise gemstone comes in green tint too which looks amazing and make us remind the sea water which appears to be greenish-blue.
Today, we will go through a unique collection of green turquoise jewelry from the house of "Silver-In-Style" on eBay. This is a leading store of USA which is known for its exclusive collection of sterling silver jewels.
Angel
Check out, this mesmerizing piece of pendant which is made with sterling silver. A green colored gem piece of oval shape is embellished on it named, green turquoise. On this charm, some interesting shapes are carved which is revealing off its story. This is a Tibetan theme based neck piece. On it an angel wings fairy is designed who is riding a unicorn horse. This item will definitely attract many compliments and queries about its unique design.
Owl
Now, spot out, this riveting neck piece made with sterling silver. A green color gem piece named, green turquoise is embossed on it which is oval in shape. Above it a lovely pattern of owl is carved which is sitting on a stem piece. This jewel will make the heads turn in the party.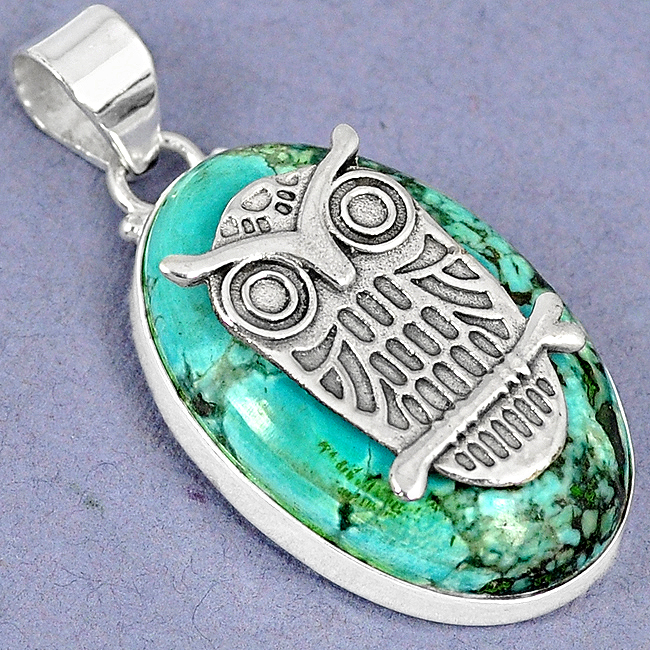 Long
Next, just witness a gorgeous piece of sterling silver ring which is showing off its stunning shape. A long and stylish piece of jewel will enhance the opulent gape of your hand. On this lovely piece of ring, green tinted enamel is adorned named, green turquoise which is beautifying it.This is a designer piece which will make you stand apart from a crowd.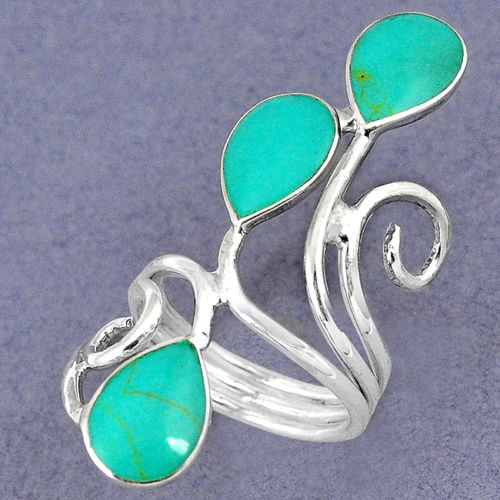 Solitaire
Next, check out this splendid piece of ring which is looking amazing and is made with sterling silver. It is given a solitaire motif which will look fabulous in your finger. An oval in shape and green hued charm is adorned at the center of this ring named, green turquoise.
Dangle
Witness this charming pair of sterling silver dangle earrings that are styled in a traditional pattern. This pair is styled in a striking contour which is looking marvelous. Green colored enamel is applied on this pair named, green turquoise.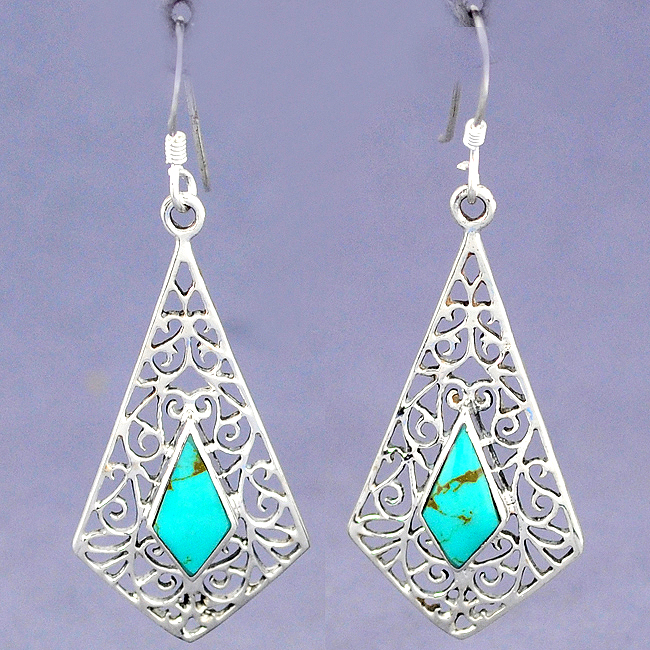 Tortoise
At last just welcome an animal theme based dangle pair of earrings made with sterling silver. These ear pieces are given a gorgeous shape of tortoise which will make you look different. The green colored enamel is decorated on this pair named, green turquoise.