Frog is one of the famous amphibians, the motif of which is a popular design in the world of jewels. In fact, today the girls are fond of a collection of animal carved jewelry.
Keeping this in the track we too have come up with an exclusive collection of frog shaped jewelry that are going to take of your beating heart.
All the following jewels are the part of a unique and artistry collection of sterling silver jewels from the store of Jewelexi.
Orange
So let's get started, check out a riveting piece of sterling silver pendant which will make you stand apart from the party tonight. Give a closer look to this fabulous item, an orange in hue gem piece is festooned on which a frog is sitting that is showing possessive attitude towards it. This gem piece, named, amber is enhancing the gorgeousness of this piece. You may pair it with an off-shoulder dress with an orange tone.
Pink
Toddlers always reveals the cuteness and magnetizes the attention towards them whether it belongs to an animal or a being a family. Taking this theme in mind, here comes,a baby frog which is designed in resting manner. Its arms and legs are stretched wide in air and at its center a pink color gem piece named, pink pearl is festooned which is looking amazing. A pink tinted and floor touching clothing will go well with this jewel item.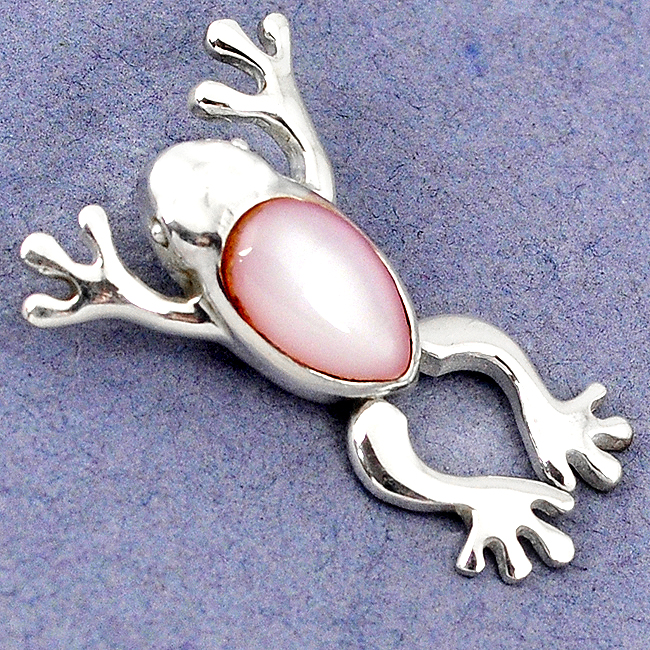 Red
Next, is the turn of a fascinating piece of pendant made with sterling silver. A frog shape is carved on this jewel item which will look fabulous on you. To append more charming gape to it a red colored and shining charm is embellished at the center named, red onyx. Again, the frog is showing a grasping behavior towards it. An eye of this beautiful creature is decorated with a piece of pearl which is enhancing its beguiling gaze. You may don t with a red colored and long couture gown, which will pull you in the limelight.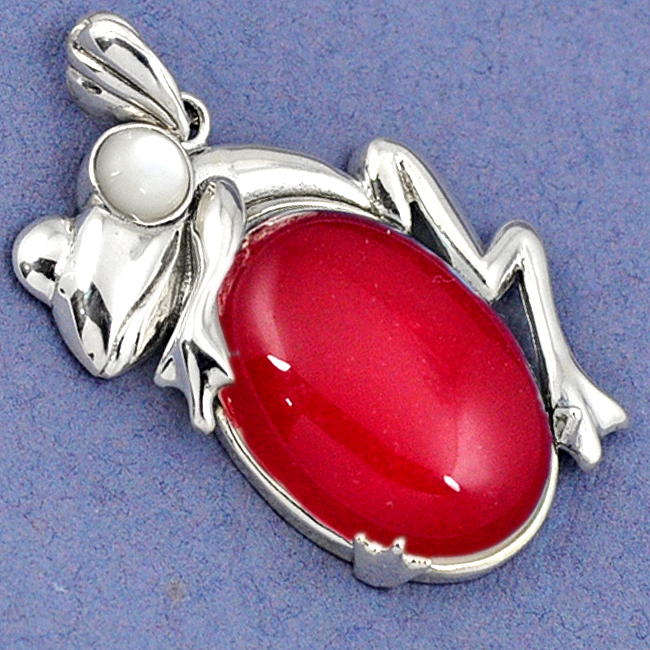 Green
The last one is a bewitching piece of pendant made again designed with sterling silver material. A frog is too styled on it an eye of which is engraved with a white pearl charm. At the center of this neck piece, a sublime green hued gem piece, from Colombia is adorned which will go well with a similar colored gown.