The heart shape, meant for love and compassion, instills a sensation of affection and adoration in the beings especially who are in love. Gifting someone, a heart shaped jewelry directly strikes his heart with a feeling of love. This is an amazing way to express your care and gratitude towards each other.
Finding a gorgeous gift for her might be difficult but not impossible. It should hold a power that make her happy and attract a sweet smile on her face. Keeping this in our mind, today we have come up with a bewitching collection of heart shaped small and dangle earrings with which she is going to fall in love again. All pieces are made with sterling silver metal.
Firstly, check out this lovely pair of earrings designed in a fabulous pattern. It is given a long motif that is going to magnetize the attention even of the crowd. Two pieces each of natural white pearls are embellished on these that are enhancing the opulent gape of these.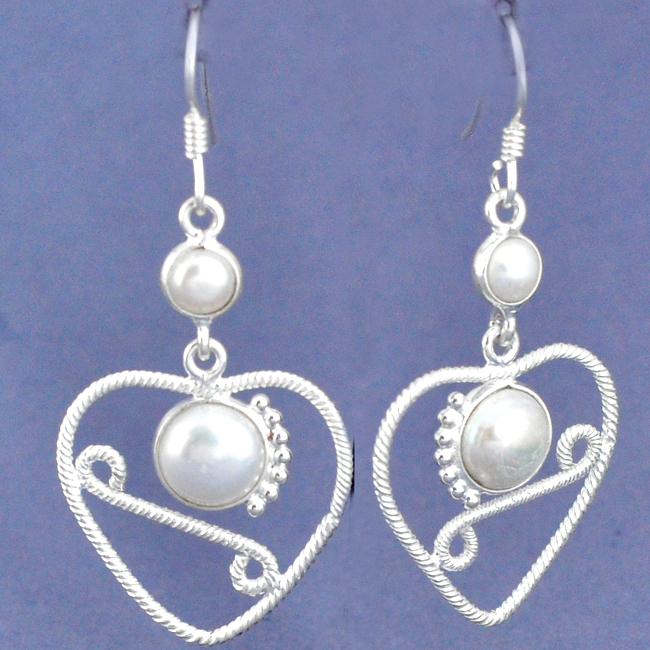 Next, welcome a gorgeous pair of studs. It is too carved in a sweet heart contour. Various blue hued gems are engraved on each piece named, sapphire. This bluish touch will look fascinating on you.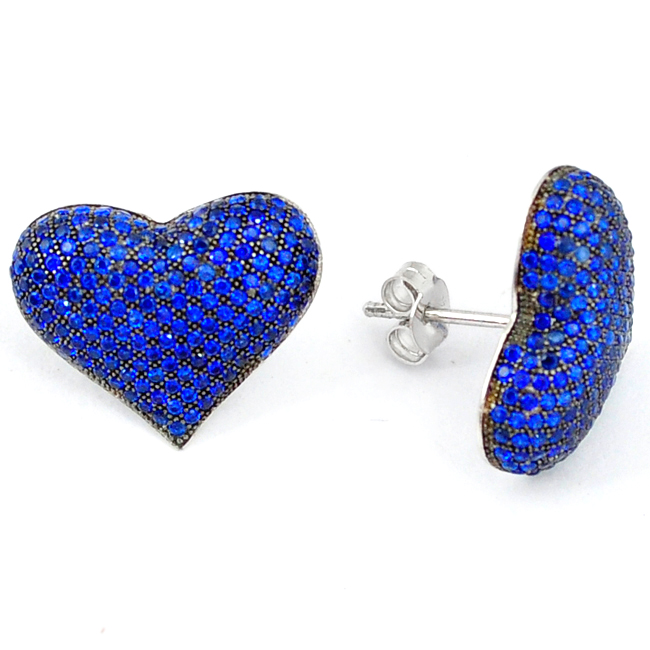 Now, spot out a heart shaped pair of stud earrings made with sterling silver. At its center, a yellow hued gemstone is festooned named, citrine. All around this gem piece, some crystals of marcasite gems are also engraved that are enhancing its sparkling look.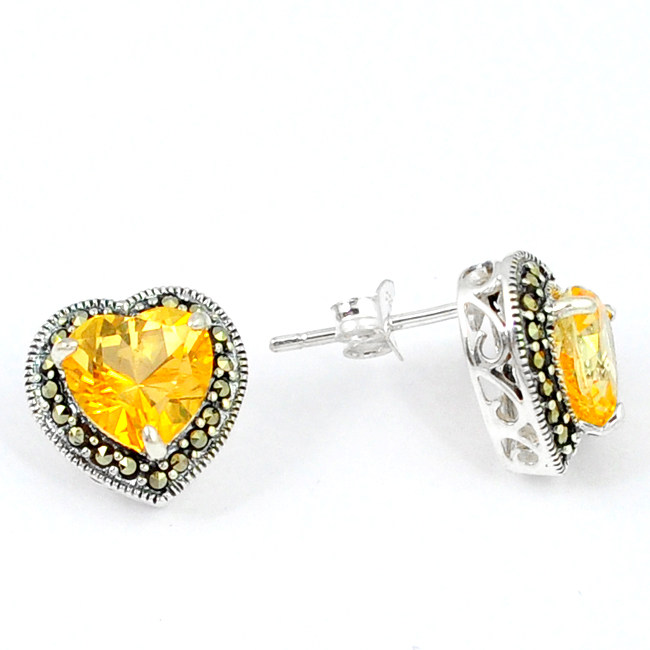 Again, check out a dangle pair of earrings styled in heart motif. These are too made with sterling silver. The style of these jewels is slightly different and matches with the today's trend. Spot out the shape of the heart which is looking stunning and creative. Some clue color gemstones are embossed on it named sapphire. To give a sparkling touch to these pieces, various crystals of topaz are also adorned on these that are looking marvelous.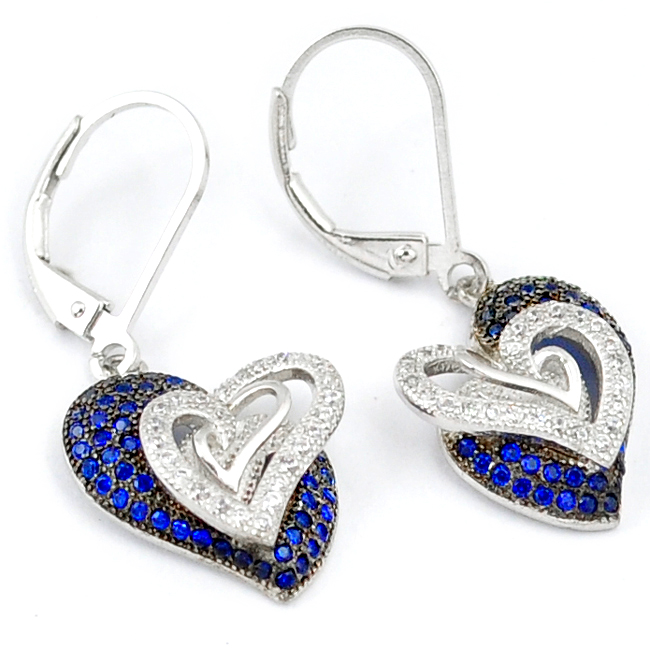 At last, witness this lovely pair of sterling silver studs too handcrafted in heart pattern. At its center, a purple hued gemstone is embellished named, amethyst. All around this gem, various pieces of marcasite gemstones are embossed named, marcasite.
All these jewels will make her look glamorous when worn with matching attire including a striking outfit, a harmonizing pair of heels and an alluring sling.