We are here to present you a delight collection of gold rings from one of the leading sterling silver jewelry store Jewelexi. This renowned place of jewels is whispered for its dazzling and artistic collection. In fact, the arty designers of jewelry here stand for their innovative and creative work.
Let's now keep you waiting more, here comes a riveting collection of gold rings.
Citrine
Firstly, check out this beguiling piece of ring made with sterling silver. To give this jewel item a royal gape a touch of 14k gold layer is applied on its band part which is looking fabulous. This piece is given an adjustable motif which would make it easier for you to wear whatsoever the finger size. On both the ends two sparkling gem pieces of distinctive colors are festooned named, citrine and amethyst that are yellow and purple in hue correspondingly.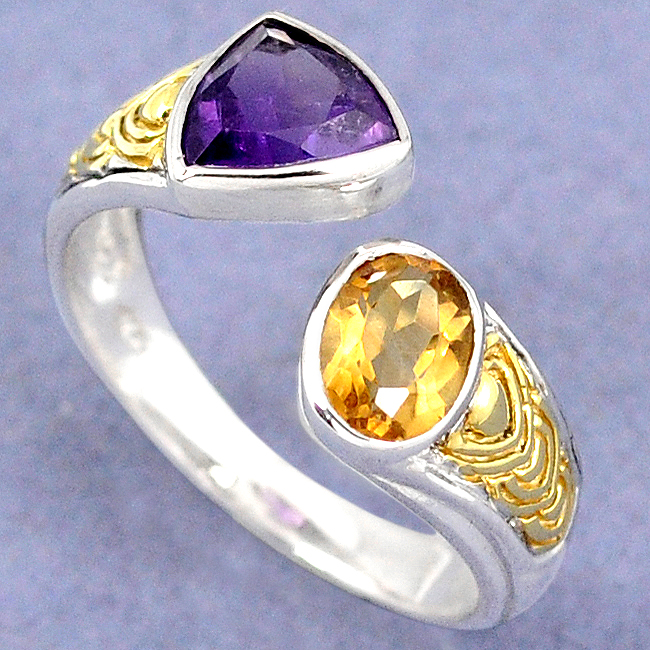 Bali
Next comes a bewitching and stylish finger piece which reveals its pattern from Indonesia Bali Java Island. Most of the females are always in a search of some unique and exclusive pieces that make them stand apart from the crowd. So, this would prove to be a special piece for them. It is made with sterling silver and at its center majestic look is offered by 14k gold layer which is decorated on a round shape.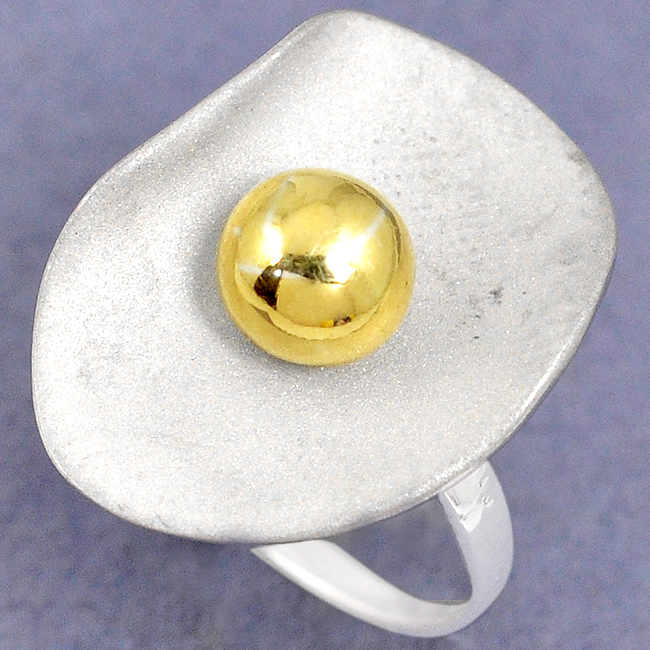 Red
Now let's welcome a mesmerizing sterling silver ring which is looking fabulous and will enhance your opulent gawk. First of all we will talk about the carving that is done on its band part and all around the gem piece which is looking damn hot. Next, the golden touch is given by 14k gold covering the entire carving which is raising its regal look. At its center a red hued gemstone is embellished named, red garnet.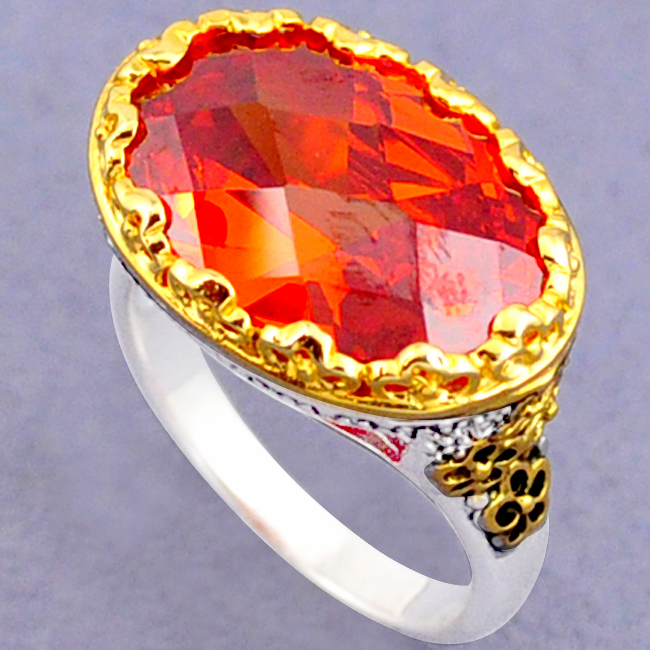 White
When it comes to diamond, it has been bumping heart for the gorgeous ladies. But it's not affordable for everyone so to give you a similar feel here comes a lovely finger piece for you which will make you forget a diamond piece. This ring is too made with sterling silver and all over its body various shimmering and white colored charms are embossed named, white topaz. This piece is too revealing its majestic gaze as 14k gold layer is applied on most of its parts.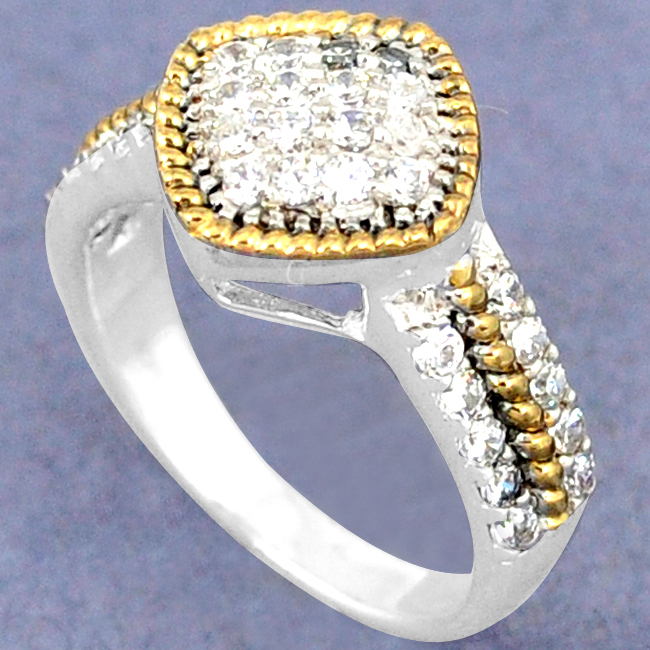 Amethyst
The last one to present you is a sterling silver ring which is engraved with a purple color gemstone named, amethyst. On its band part and around the gem piece a 14k gold layer is too decorated. The carving that is done on it is too looking amazing.