Heart and lip shape designs are in the latest trend of 2015. On this Valentine day, these cool patterns create a humorous and traditional touch of romance. These motifs are allied chiefly to the Valentine day but act as a mark in the creation of the design. An ineffaceable pop art of the mainstream culture is the flair in today's designs.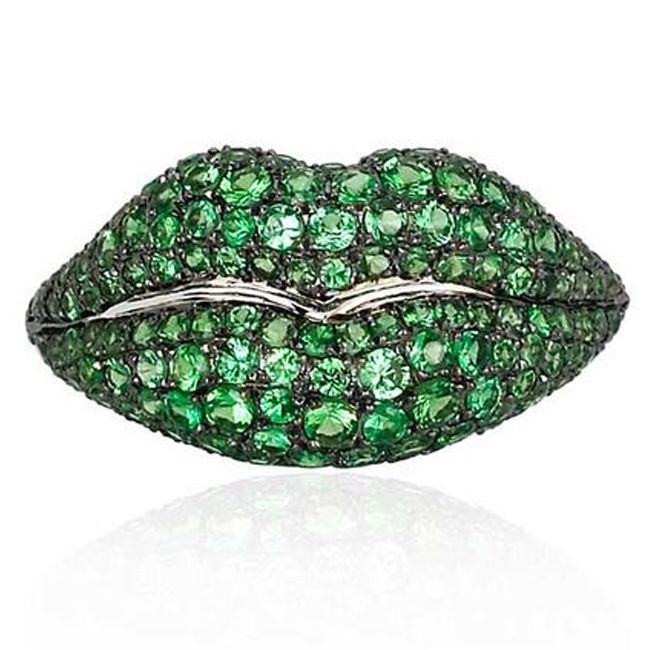 Colette Lips Ring in Gold
The inducement is clearly seen in the designs of the American artist, Jeff Koons'. His creation 'hanging heart' is a true art work that is appraised all over the globe. His fabrication 9ft tall pink metal heart infringements all the selling records as sold in 23 million dollars.

Jeff Koons Hanging Heart Artwork
Heart furthermore lips are the iconic motifs that symbolize love and yearning in its wholesome or purest form. In the season of love, February these romantic jewelry motifs are in abundance to portray the core love for each other.
Holly Dyment Glam Madame Lip ring
Raphaele Canot's, a magnificent jewelry designer of United Kingdom showcase the naughty side of love for the occasion of V-day. She veers the trend with her unique creations, like for Valentine day she makes an amazing 'Skinny Deco' collection that is appealing as well as gratifying to witness. She fabricates a beautiful gold ring embedded in red enamel and diamonds, while on seeing this, jewelry lovers shouts Oh My God, it's sultry to wear.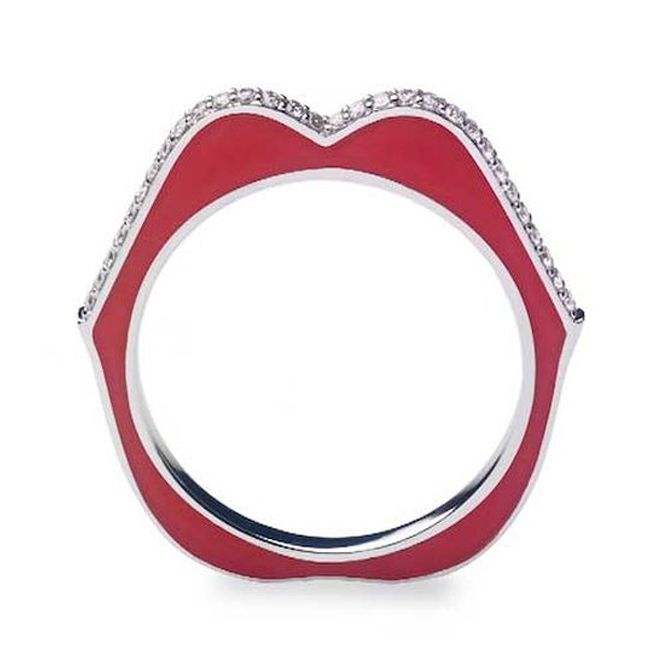 Raphaele Canot Oh My God! Ring
A fine jewelry trademark enthuses by the honest emotions as well as simplicity of modern lovers; Alison Lou presents its erotic ruby embedded lips in a gold ring.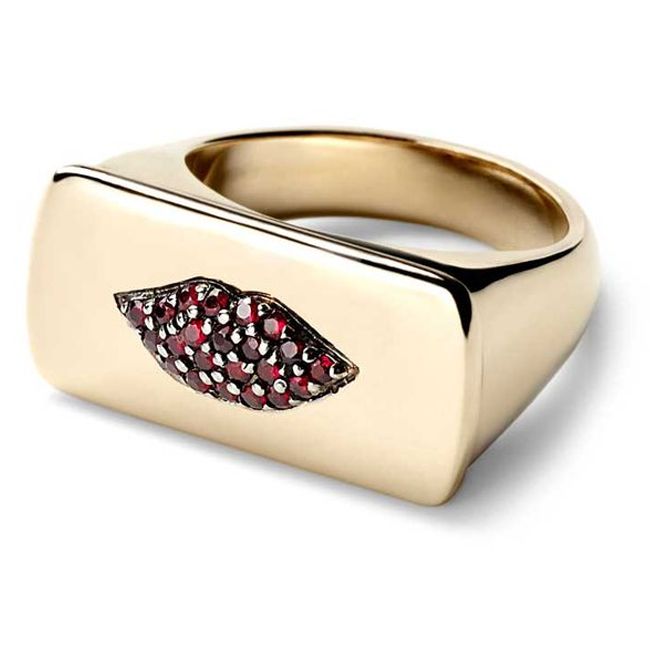 Alison Lou Ruby Lips Ring
Rosa de la Cruz, the iconic fashion designer, too creates the gold bracelet for Valentine day that features lip shape delineate with brown diamonds.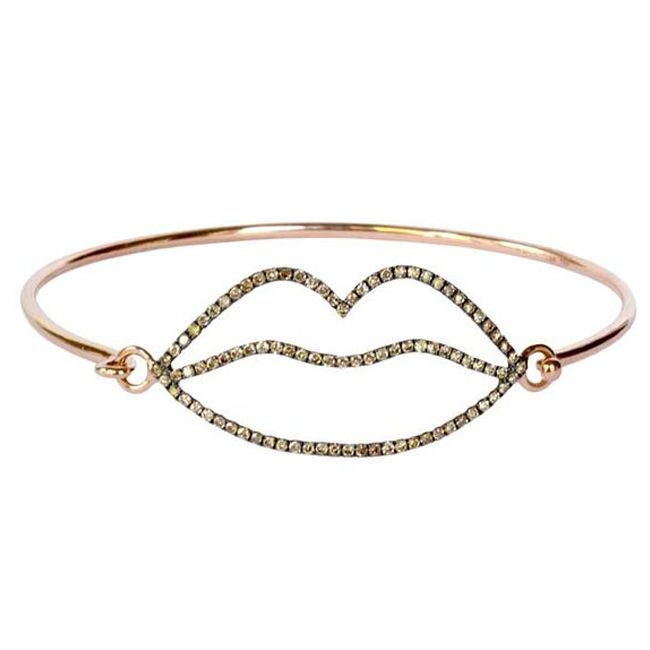 Rosa De La Cruz Bracelet in yello Gold
A Heart that assessed as an emblem of pure love has been integrated with the scads of new jewelry trends. Sabine G showcases her love ring on the sensual occasion, the valentine day. She launches the ring as a special collection that represents contemporary style romance.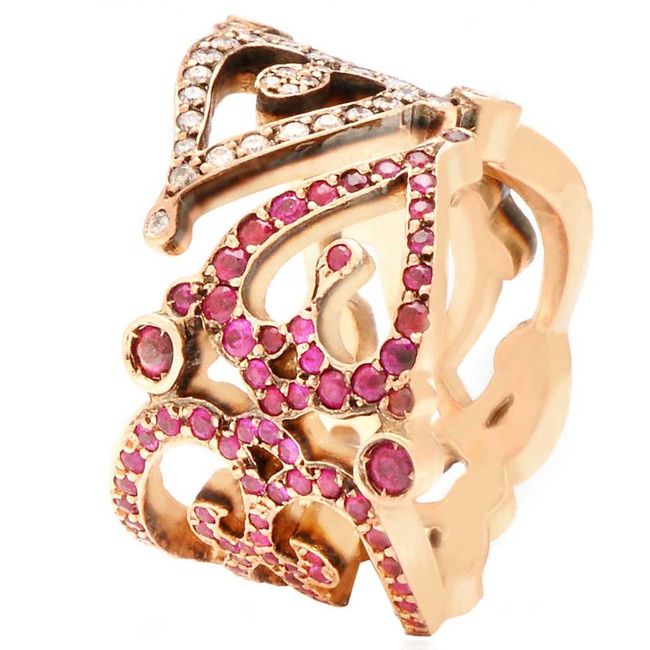 Sabine G Love Ring in Pink Gold
Elena Votsi, a jewelry house in Athens too presents it's 'Eros fine jewelry collection' inspired by the heart designs.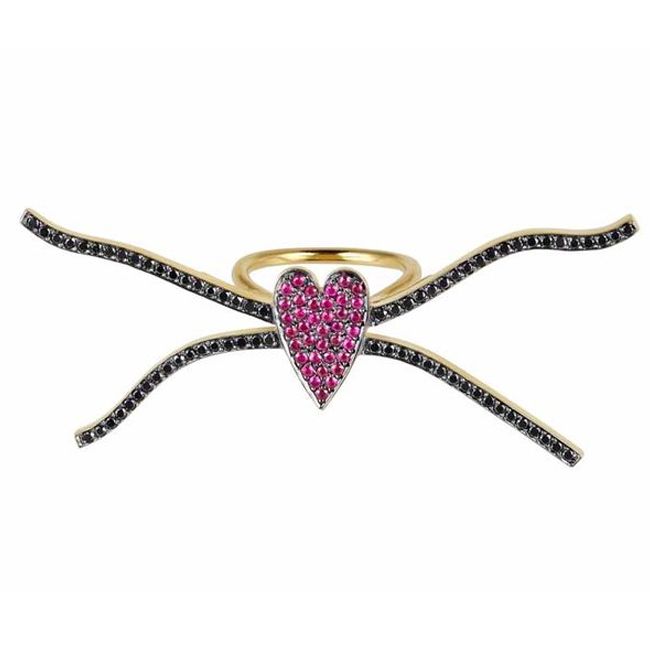 Elena Votsi Eros across The Finger Ring in Yellow Gold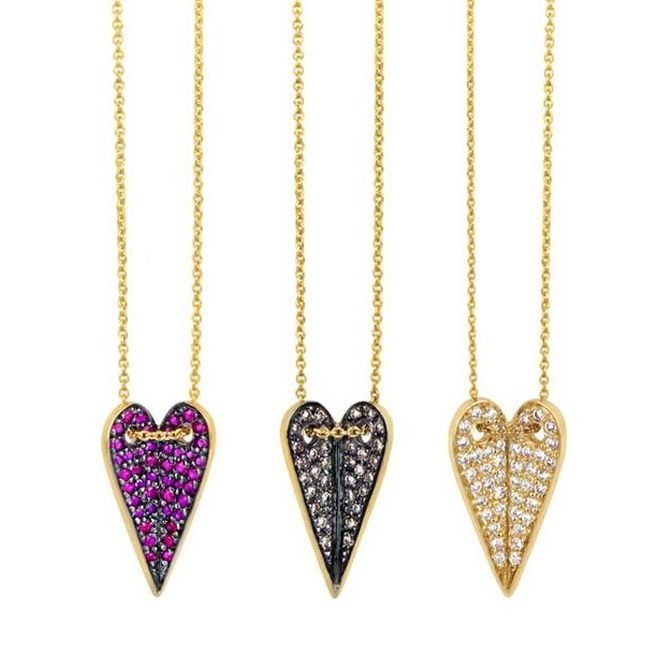 Elena Votsi Heart Necklaces from Eros Collection
Wilfredo Rosado, a fabulous jewelry designer of America, mixes the street style and high fashion together to create a breathtaking design for V-day. Wilfredo Rosado necklace in white gold with emeralds, pink sapphires and diamonds set in a burnt wood heart pendant. He proffers a neckline piece made up of heart shaped burnt wood that gives a bucolic look of scorched wood decorated with precious colorful nuggets.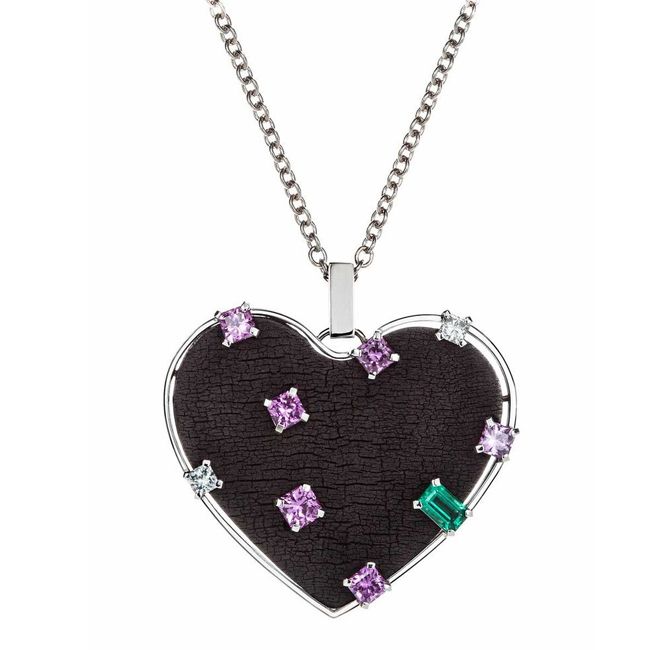 Wilfredo Rosado Necklace in White Gold
Sophie Harley's, a well-known jeweler who portrays her range mainly with unique contemporary jewelry in addition to the unique items fabricated in gold, silver. Londen-based designer, Sophie Harley's showcases her aquamarine ring that attracts multitudes just to have a look at the charismatic ring. The ring is set with a 2.5 carat heart-shaped aquamarine sandwiched between wing-shaped diamonds.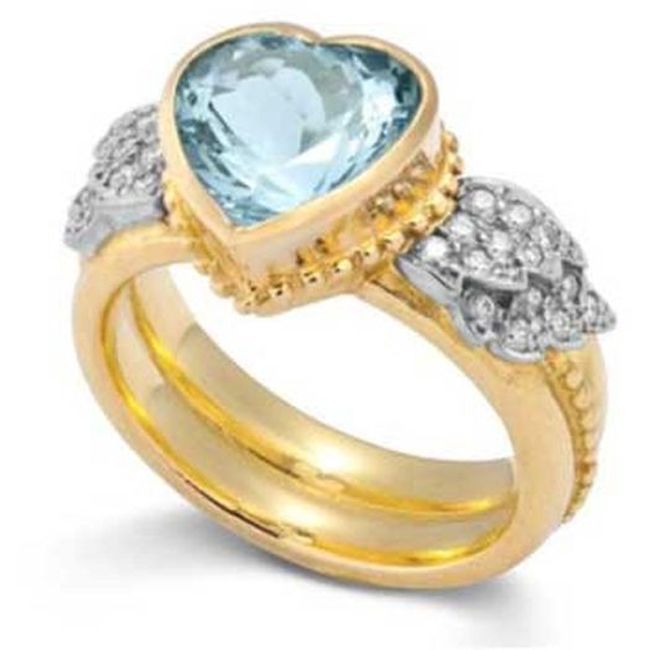 Sophie Harley Aquamarine Ring