Peridot, being a green charm flourishes the life of the wearer by attracting prosperity and happiness towards him.
The one who likes to don a younger face is going to fall in love with 4 Peridot looks as below.
You will experience a ton of glam and opulence in these hot looks. Let's unruffled the pitch perfect Peridot Looks. So, let's not waste a single clock, let's get started.
Look 1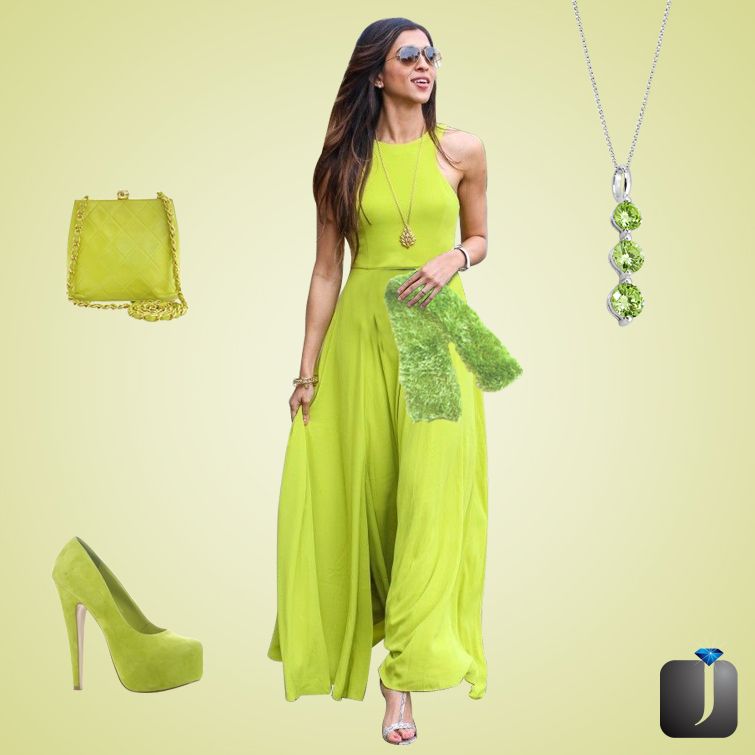 With the introduction of the oriental contour, this long green hued maxi gown is on the pitch. Getting covered with all the eyes, you will feel proud in this gown.
To complement your ravishing dress you may try stunning leather shoulder bag, it's bound to leave the people astounding.
Again, the attire is incomplete without sparkling jewels and heels, so check these out, a fine green colored stamped pump with gleaming long three charm pendant.
Made with sterling silver, this jewel piece is going to rock on you.
Look 2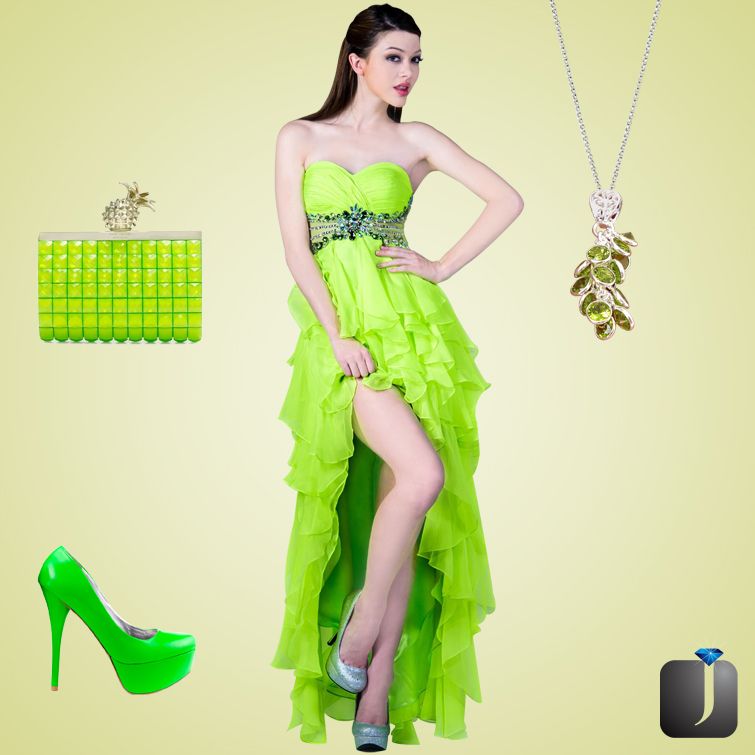 Damn hot, second look, a sweetheart shaped front-up gown accentuated with sparkling gems on the trimmed waist.
Pair it with the winning heart pumpkin hinge clutch it's going to make you steal the show.
Heels completes the look absolutely, spot these, outfit matching one.
A fascinating piece of sterling silver pendant will turn out well with the full apparel, designed fabulously in chandelier motif.
Look 3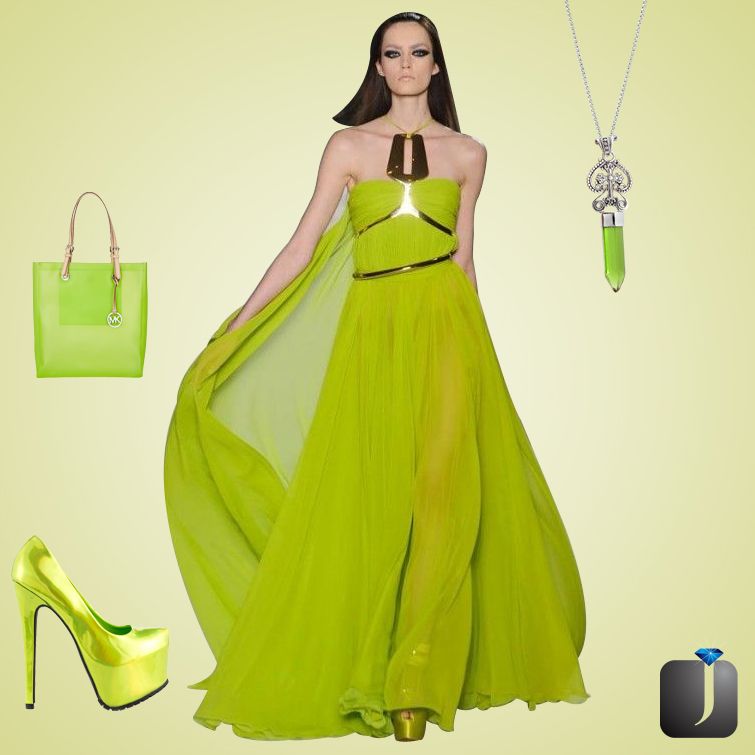 This enthralling set is going to unveil your expertise in picking up the best. Gorgeous, green color couture gown is going to take to high. It is going to bestow you a diva gape.
To successfully manage to turn the heads, team it with a similar hue eye-catching tote. Isn't it beautiful?
The striking and shiny green colored heels would complement your attire.
Again, welcome a sword-shaped, sterling silver pendant to complete your enticing look. The green shine is emitting out of the peridot gem engraved.
Look 4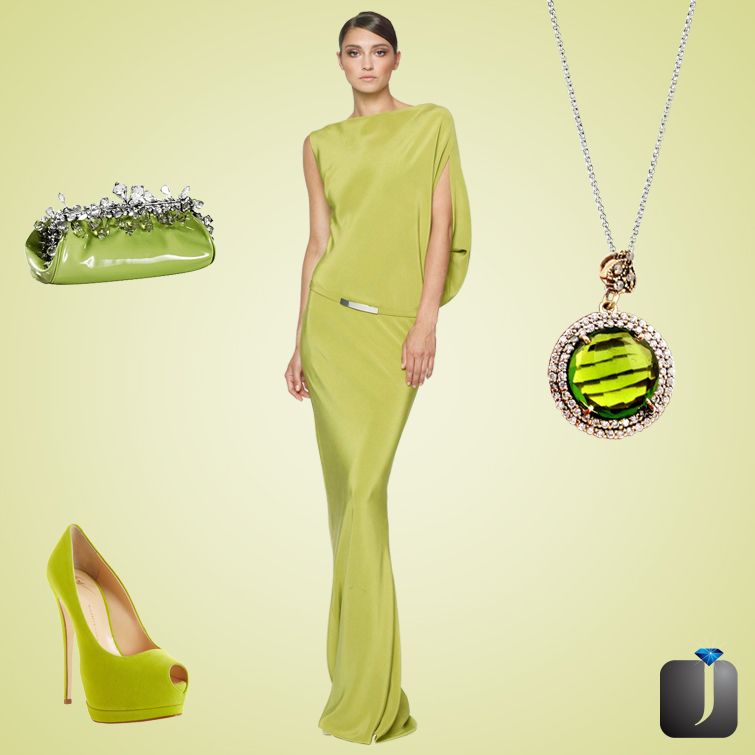 To append your entrance in the talking point, try out this engaging, sophisticated and easy-to-wear dress. A sleek belt pattern at below belly is going to take off your heart.
You may make your presence felt by pairing your alluring outfit with sleek and glossy glass hold clutch.
A harmonizing and too peep-toes heels is gonna kill the few at the event.
Without jewelry piece, you can't step up your game, so how's this sterling silver pendant with Turkish motif? So, go ahead and mix it up with your elegant gawk.