Piaget, the Swiss luxury brand recently launched a new jewelry collection called "Secrets & Lights – a Mythical Journey by Piaget" inspired from the ancient Silk Route. The famous silk route was one of the major trading routes in ancient world which connected several eastern and western countries for centuries. Thanks to the Silk Route, not only exotic goods were exchanged but numerous cultures were discovered as well.Several cities grew and thrived during this period, some of which still stand tall, while many others have perished.
Spokesperson from Piaget said that two historic cities, namely Venice and Samarkand,were the main inspiration for the artisans. Design inspiration from these two cities has resulted in them dividing the jewelry collection into two sections –"Secrets of Venice" and "Lights of Samarkand". The result of this inspiration can be seen in the form of 93 unique jewelry creations and 38 fine jewelry watches that were launched by the luxury brand. A variety of colorful gems apart from diamonds, and also gold, were used to recreate the essence of the Silk Route.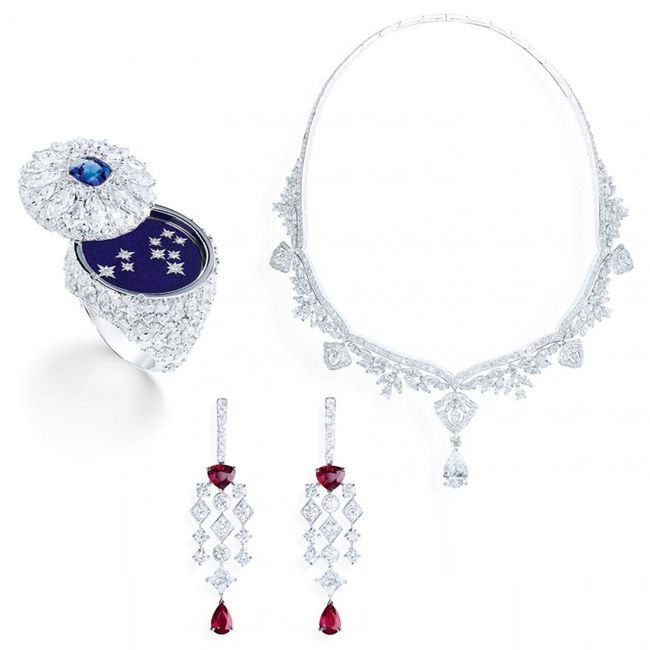 Venice was one of the most popular trading points which also served as a go-between Orient and European markets. Venice was known to be a major trading point between the Byzantine Empire and the Muslim world. Since the city saw massive fleet of vessels sailing in and out, it became one of the most prosperous cities in Europe during the High Middle Ages. The dominance of wealth was effectively displayed in the form of remarkable architectural structures and numerous festivities. The "Secrets of Venice" collectiontook inspiration from Venice's architectural monuments such as the Clock Tower, the Bridge of Sighs, St. Mary's Basilica and also the city's emblematic lion.
For the "Secrets of Venice" collection, the luxury brand has designed a signature while gold cuff bracelet that has a small "bird flower" depicting the famous Venetian masks that were worn to balls. There are several other beautiful creations in this collection.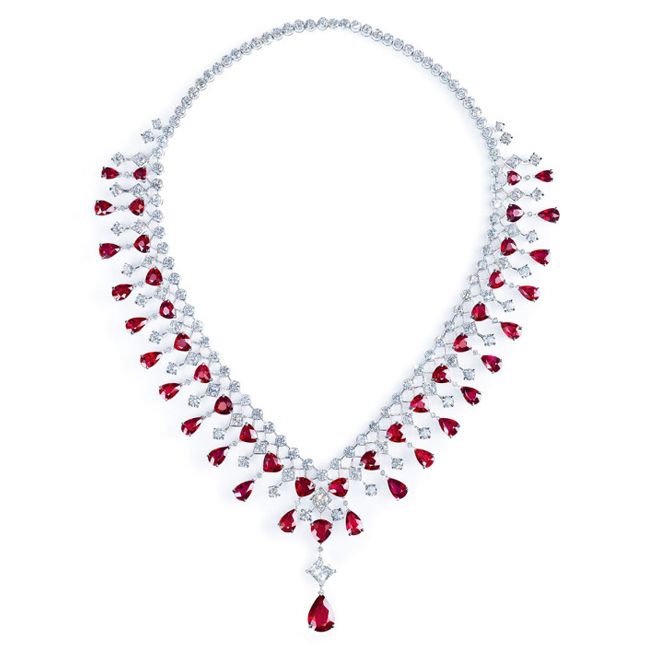 Samarkand also lay at the heart of the famous trading route. The ancient city was located on the plain of Zarafshan in Uzbekistan. Samarkand was considered to be a melting point of cultures and a crossroad for traders. The city was also known for its Islamic architectural masterpieces. To celebrate the culture and beauty of Samarkand, Piaget made use of central stones and alternative techniques of Artistic Crafts to create eggshell-inlaid lacquer, bulinoengraving and micro-mosaics.
Among the several artistic jewelry pieces that were released as part of the "Lights of Samarkand" collection, one is a long necklace made of cascading turquoise beads. In contrast, emerald-heart flowers and numerous diamonds have been used to add to the beauty of the neck piece. A ring with a four-leaf flower with a Colombian emerald in the middle is also part of this collection.
The company said in a statement released to the press, that, "each place provides a remarkable field of expression from which the exceptional artisans in the workshops of the Piaget manufacture have been inspired."