There is a slow rise in clients visiting their favorite jewelers and requesting them to create unique and specially-commissioned pieces that reflect their personality, taste and style. Renowned jewelry makers are happily providing this exclusive service to cater to their brand's favorite clients. Both the clients and the jewelry brands are leaving no stones unturned to create distinctive, exclusive, custom-made jewelry sets that are equivalent to bespoke gowns and tuxedos. Often intricately designed, the jewelry items boast of top-class craftsmanship.
Some Special Requests Made to Jewelry Brands
Cartier
Cartier has a long heritage of designing the world's most expensive and sought after jewelry and watches. In 1975, María Félix requested the brand to create an exclusive necklace shaped with two crocodiles and set in gold, yellow diamonds, emeralds and rubies. The request was also to create the crocodile designs in such a manner that individually they could be worn as brooches as well.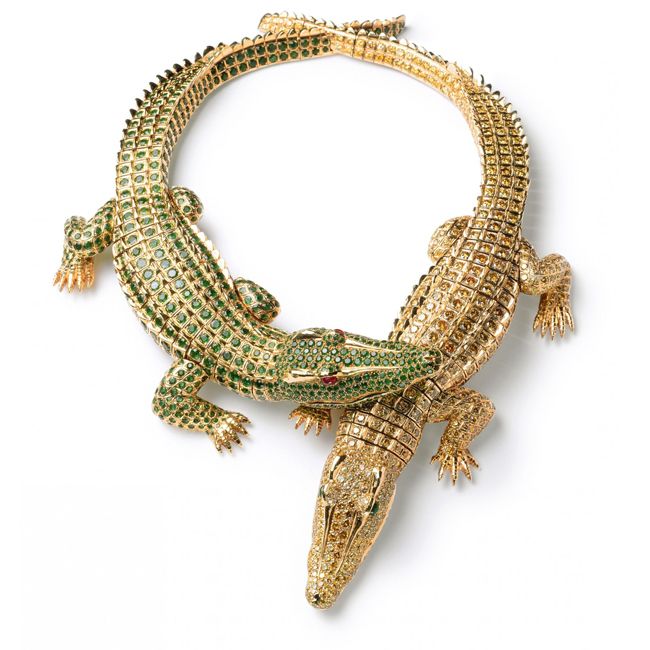 María Félix's Crocodile necklace by Cartier, 1975 - Photo courtesy of Cartier
There have been several other such bespoke creations of Cartier for their clients. The Duke and Duchess of Windsor in their 40-years of togetherness had Cartier create numerous 'sentimentally-charged jewels' to mark anniversaries, secrets and symbols. Indian maharajahs who were renowned for wearing extravagant necklaces, rings, jeweled sashes and enameled turban ornaments also often contact Cartier with their special requests. In the 1920s, Maharajah Bhupinder Singh had approached Cartier to create an extravagant Patiala art deco parade necklace with numerous huge gems and a colossal 234.69 carat diamond centerpiece.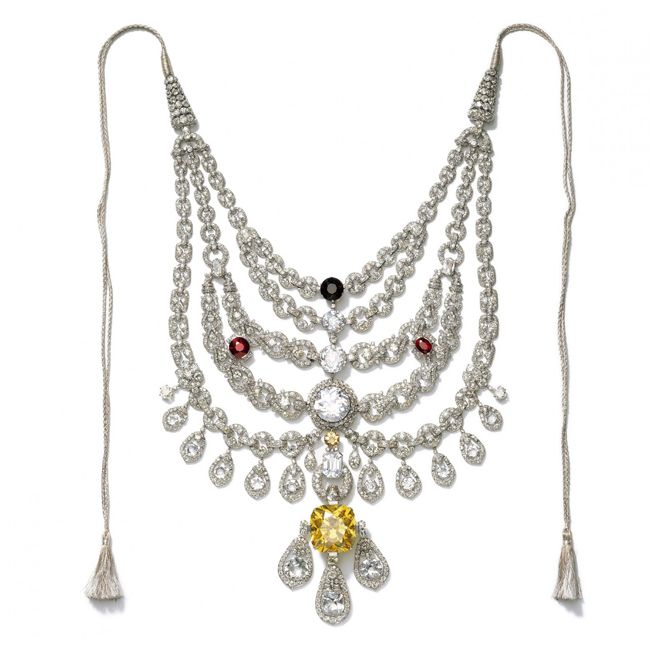 The Maharaja of Patiala's ceremonial necklace by Cartier, 1928 - Photo courtesy of Cartier
Bulgari
A few years back, Giampaolo Della Croce, senior jewelry director of Bulgari was commissioned to design an absolutely one-of-its-kind jade necklace. The commission was made by a chic and glamorous woman, a loyal client of Bulgari who had been collecting several emerald jewels from Bulgari for over 30 years. Her request was for a jadeite jade beaded necklace to compliment a jadeite jade ring she had earlier purchased from Bulgari. In order to complete the order, Bulgari frequented the mines of Asia, particularly of Myanmar, but nothing that was mined met the client's expectations. In took over two years for Bulgari to finally find a rock of jade weighing almost 5 kilograms that could possibly meet the client's requirement. Taking a risk, Bulgari purchased half the rock and soon discovered that it was indeed a rich, top-quality jadeite jade often called the Imperial Jade. The jewelry makers were finally able to make an exceptional necklace of beads spanning 13mm to 21mm in size. The client naturally was hugely impressed with the end-result and immediately bought the rare and exceptional necklace.
Chopard
The Swiss luxury jewelry, watch and accessories company were requested to create a necklace with a detachable lion's head which could also be used as a brooch. The ferocious feline's head was set in yellow, green, black and brown diamonds giving the piece a realistic appearance. It took the jewelry-makers over a year to complete the request.
SICIS Jewels
One of the most famous and beautiful jewelry pieces created by SICIS Jewels was for a private client who requested them to create a precious medallion with an image of Theodora, the Empress of Byzantine Empire and the wife of Emperor Justinian 1. Since SICIS is known for regularly combining ancient mosaic-art with contemporary aesthetics, the request was quite in line with SICIS's expertise. Over a period of 40 days, one of the brand's artisans hand-made the medallion using micro-mosaic tesserae, white and yellow gold, white diamonds, silver, Australian brown diamonds and Bolivian citrine quartz.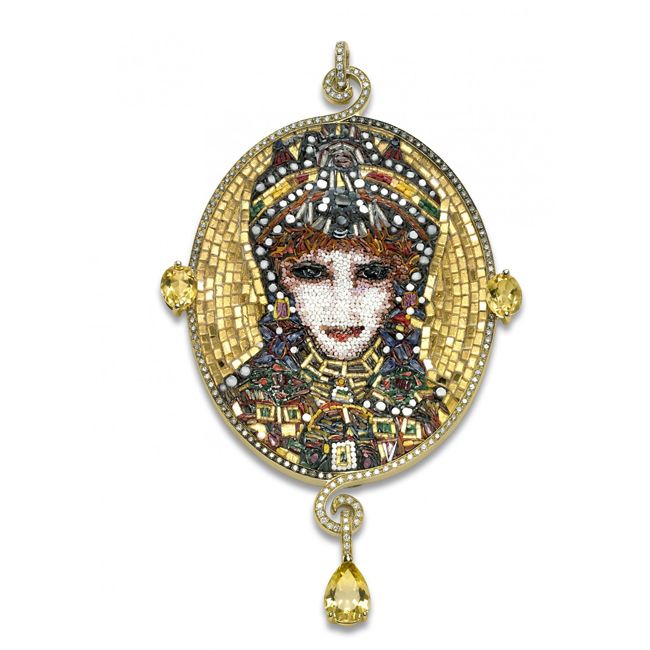 SICIS Jewels precious medallion decorated with the image of Theodora, Empress of the Byzantine Empire and wife of Emperor Justinian I, entirely handmade with micro-mosaic tesserae - Photo courtesy of SICIS Jewels
Creating one-of-their-kind jewelry pieces are not an easy task. It takes days, months and even years of hard work to complete the task. Nevertheless famous jewelry designers are not hesitating to take these projects and also completely them with finesse.