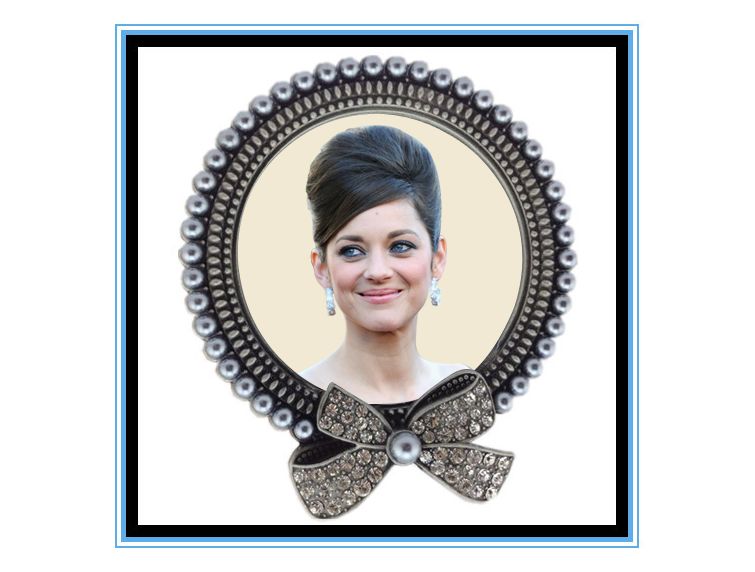 Marion Cotillard, holding a peak position in the list of hottest celebs, acts as a French character which made her 'Big' in Hollywood life. Now, getting known by her name, she is found in the catalog of beautiful reel player.
Folk and Career Diary
Born and bought up in the shelter of entertainers, actors, artists and teachers, Marion held the hand of acting stream and was tagged as a famous actress-cum-singer at her early age.
Cotillard performed in theaters too where she usually had guest appearances. Moreover, with minor and occasional roles she started popping up on the Television screen. Her first English role was at 17 in which she acted for an episode of "Saving Grace".
The first dawn-light of Marion's acting career lightened her destiny in the 1990's mean point. Her roles were short but were remarkable and left the memorable marks on the beings.
Cotillard leaded her first character in the "Chloe" which was a TV film. This story was roaming all around a teen, which was compelled to be a prostitute. Anna Karina was her co-star in the same.

After that, she was offered a role in a movie, Taxi, which was a combo of action and comedy. She too reprised her role in the two sequels: Taxi 2 and Taxi 3. Likewise, year-by-year, she played her screen roles dedicatedly which constantly made her move towards a tag of a "successful Hollywood actress".
Continuing the discussion about Marion's triumph, now, we will remind thoroughly her achievements till date.
Marking her endless accomplishments, she earned various awards in her career. Her first award was for La Vie en Rose, in which she was cherished for her lead role as an actress. For the same Academy Awards and Bafta Awards and Golden Globe Awards honored her.
Cotillard's latest attainment was "Film Critic Awards" in which she was runner-up for her movie "Rust and Bone".

Style-n-Jewelry Gallery

Known for appearing with typical looks, Marion is always witnessed with distinctive hairstyles. Sometime in straight cut, the other rime in side-braid, after that in French-know and the list goes-on.
Every hairstyle alters the opulent gape of everyone and the toning dress-up too appends. Showing her love for blooming designs, she was found in her floral attire at a Gala Eve.




Being an idol star of Elle, Cotillard clutched her glam from her red-carpet look to her nonstop elegant Oscar gape. As an endorser for Christian Dior, she finds her wardrobe full of couture gowns.
She is so flair, that she designed a Lady Dior Bag. This is not the end; Marion too dipped her fingers in the peculiar design waters.
Being a fan of Chopard jewels, Marion showed-off her talent by giving life to her jewelry designing vogue. In fact, to reveal off the plush "Green Collection" of her dazzling jewels, she donned them on the red mat at Cannes Film Festival.






Cotillard told WWD, "You design while thinking of the people who work on extracting the stones, so it's a totally different energy". "Why should the creation of dreams and luxury turn into a nightmare for the people who are providing the raw material?"