Call him a goldsmith or call him a jewelry designer, Henry Dunay exemplifies the art of turning precious stones and metals into exquisite pieces. Henry Dunay is especially known for his fine scratched surface technique called Sabi.

Early Life and Career
He was born to Polish American parents in Jersey City, New Jersey on May 1, 1935. He was the second of three sons. Born as Henry Loniewski, he changed surname to Dunay as he felt Loniewski would be an impediment in his professional career.
From a young age, Dunay got initiated into jewelry designing. At the tender age of 14 he worked as an apprentice for New York jewelerRudolph Cacioli. Though he was just an errand boy, his interest in the fine art of jewelry making made him sure of his future career. The grit and determination of young Henry was seen in the next few years. By the time he turned 21, he started his own jewelry designing company. He had observed, while as an errand boy and also while scanning jewelry in shop windows, that most of what was available in the market had similar styles and dimensions. As nearly a self-taught jewelry designer, he was sure from the beginning to do something different. His work soon got recognized when he was awarded in the De Beers Diamond International Awards, where he also got the chance to show his designs around the world.

Awards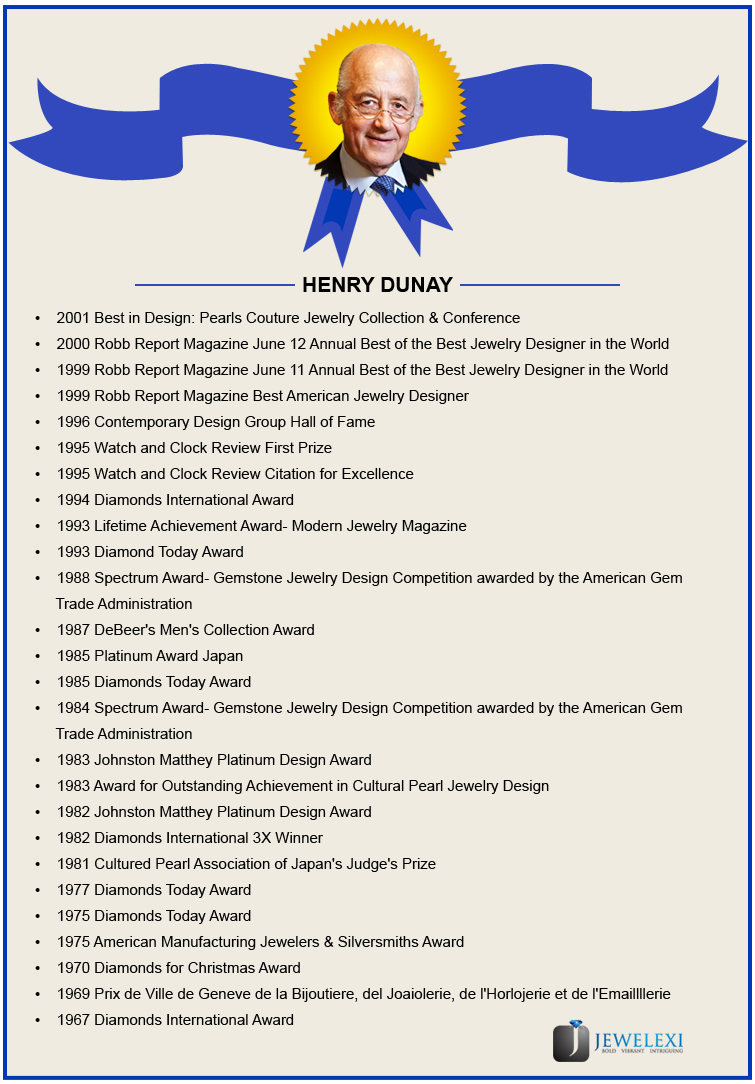 Types of Jewelry and Collection
One of the primary reasons why Henry Dunay's creations are so widely celebrated and loved is because he introduced Sabi finish to a large part of the world. Sabi finish has been inspired by Japanese wabi-sabi aesthetic where asymmetry, simplicity, and integrity are considered to be natural processes. Dunay's jewelry pieces, timepieces, fragrances, and object d'art are also known for their simple elegance. It has been Dunay's life-long commitment to create ever-elusive jewelry pieces that satisfy his thinking and spiritual thoughtfulness.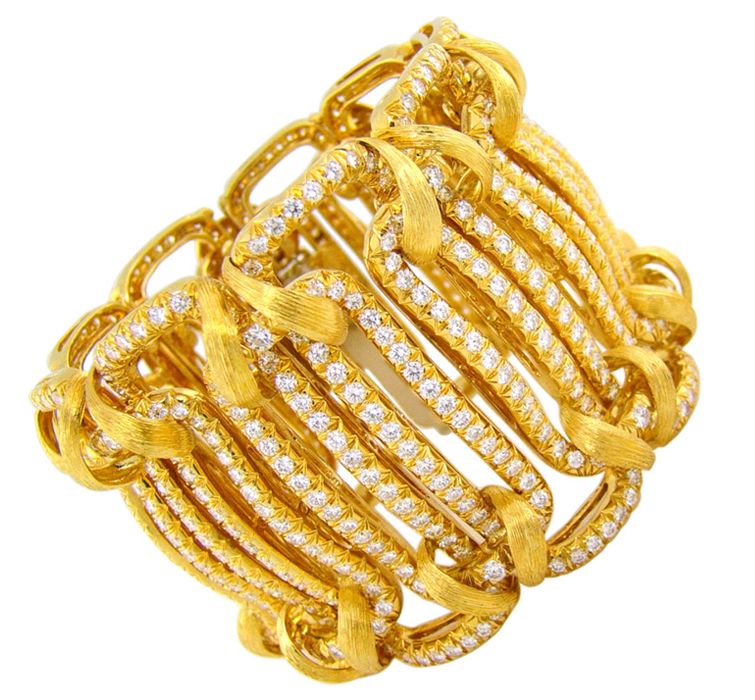 Though he is officially an octogenarian now, Henry Dunay continues to be actively involved in the jewelry community. He is a founding member of the American Jewelry Design Council, holds a membership of the Gemological Institute and is also a member of the prestigious The CFDA (Council of Fashion Designers of America). Henry Dunay has created a legacy that will surpass his time and will continue to inspire young jewelry designers for years to come.