Fred Kabotie was one of the most influential and celebrated Hopi painters of the 20th Century. He also excelled as a silversmith and introduced unique jewelry designing styles that became popular among Hopi artists.
Early Life – Formal Education and Painting

Fred Kabotie was born in 1900 in Shungopori, Arizona into a traditional Hopi farming family. One of the earliest examples of the artistic vision of young Kabotie was seen when he'd draw katsinas (or supernatural beings) on rocks in his father's field using bits of coal and earth pigments. Initially he was enrolled in the local school where his attendance was miserable. He was later shifted to the Santa Fe Indian School which marked a turning point in his life.
While in the school, he was taught the "white way of living", he was to discard his Hopi customs and beliefs. However under the able guidance of John DeHuff, Kabotie and many like him were encouraged to retain their cultural beliefs. Elizabeth DeHuff, the wife of the school superintendent, started teaching painting to the school children. Kabotie was one of her first students there. It was found that during this period, he would draw katsinas, stating that he missed home and they reminded him of his village.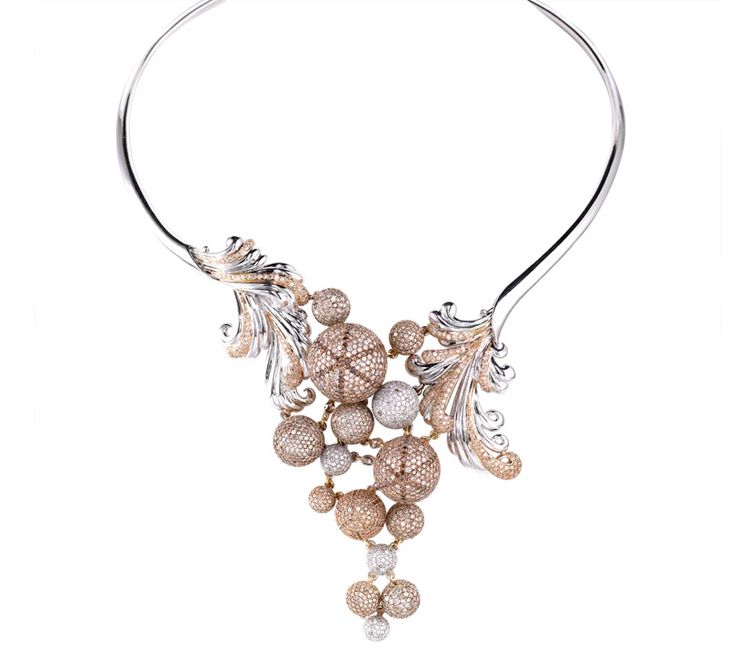 After graduating from school, Kabotie was hired by the Museum of New Mexico to paint and bind books. In 1920, just after graduation, his paintings were exhibited at the annual exhibition of the Society of Independent Artists in New York City. He mostly painted with water colors on paper.
His paintings were quite descriptive in nature and he relied on shading and modeling excessively. It was also seen that he paid close attention to details, meticulously using his brushwork to emphasize the distinctive features. These later became standard features in later Hopi paintings.
In 1930 he went back to his native village and also married a woman called Alice Talayaonema.
Sure-Footed Steps Towards a Career in Painting
One of the major breakthroughs in Kabotie's career came when in 1933 Mary Colter commissioned him to paint murals at the Desert View Watchtower. In 1939, he curated a show on Native American art and acted as an advisor at the Golden Gate International Exposition in San Francisco.
Kabotie started teaching painting at the local high school in Shungopavi in 1937, which he continued for the next 22 years. His painting career got the next impetus when in 1940 he was commissioned to reproduce prehistoric Awatovi murals at the Museum of Modern Art.

In 1945, Kabotie won the Guggenheim Fellowship, under which he studied the Mimbres pottery and published a book called "Designs from the Ancient Mimbreños".
Venturing into Silversmithing
Fred Kabotie always considered himself as a painter and within a short time had made a name for himself. He ventured into silversmithing after being encouraged into it by the Museum of Northern Arizona. They wanted him and his cousin Paul Saifkie to create a jewelry style that was unique to the Hopi people, yet different from what was common among the Navajos and Zunis. Together they created an overlaying technique, for which they took inspiration from traditional Hopi pottery making.

In 1941, he was among the founding members to start the Hopi Silvercraft Cooperative Guild and the Hopi Cultural Center which worked towards preserving traditional Hopi arts and also encouraged young artists.
Kabotie died on February 28, 1986 leaving behind him a rich legacy.
Awards and Recognition for David Yurman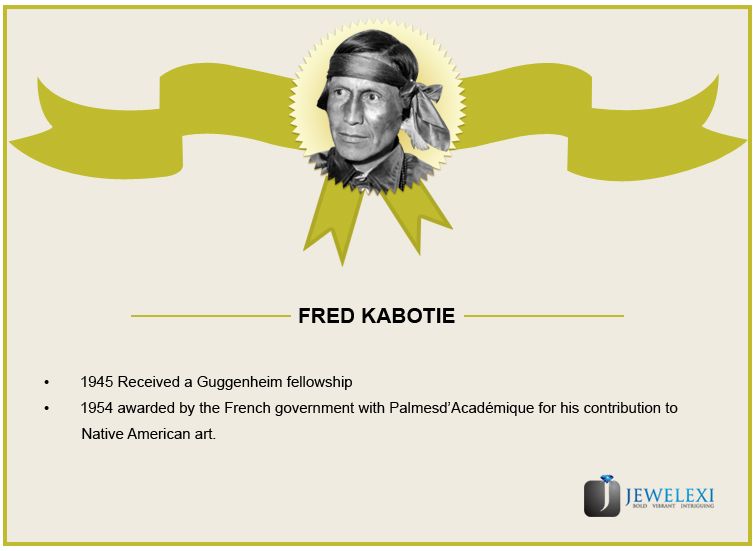 REFERENCES
https://www.owingsgallery.com/artists/fred-kabotie/
https://en.wikipedia.org/wiki/Fred_Kabotie
https://nativeamerican-art.com/painting-kabotie.html