Eric Daman created a place for himself in the mind of audiences who watched the American television series "Sex and the City" and "Gossip Girl". Eric Daman is a fashion designer who has dabbled in fashion modeling, jewelry designing and is seen on television shows frequently too. Apart from doing so much, Daman also writes for the New York City.
Early Life and Career

Eric Daman was born in Monroe, Michigan on August 21, 1970 to Douglas and Maryann Daman. Formal education finally led Daman to the world of fashion. He was only 18 when he enrolled as an undergraduate student at Wabash College, Crawfordsville, Indiana. However, he completed his graduation from the Paris-Sorbonne University, in Paris where he had taken a transfer. By the age of 22, he had a Bachelor of Arts degree in French literature.
Daman's career in the fashion industry kick-started when in 1994, he received a call from Steven Meisel's office in New York. They were interested to shoot with him for an upcoming Calvin Klein campaign. Daman was still in Paris then. Within three weeks, he was back to the United States and in New York City where he's completed shoot for the Calvin Klein campaign. His photographs featured in the prestigious cover of L'Uomo Vogue. In the next one year, he became a busy model in Paris. He modeled opposite Kate Moss in a series of Calvin Klein campaigns. He also worked with photographers such as Pierre et Gilles, Mario Testino, and Peter Lindbergh during this period.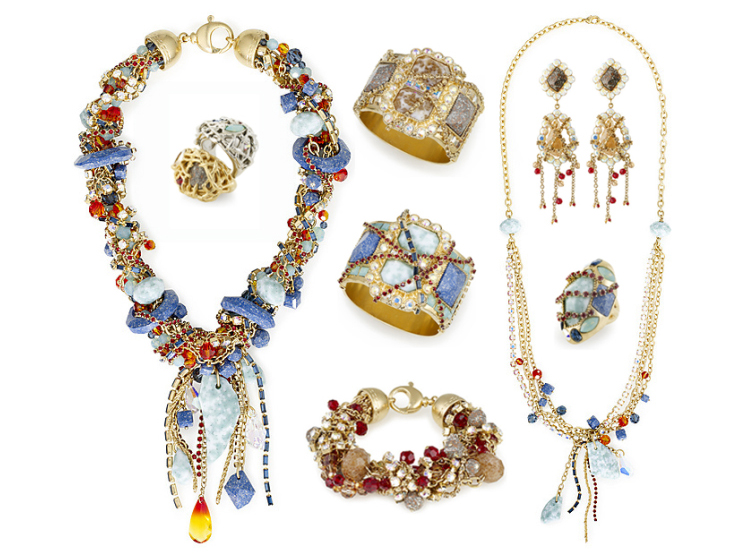 It was also during this time that he learnt several tricks of the fashion industry. As a curious, young model, Daman learnt everything he could about (and from) the stylists, assistants, makeup and hair artists and even set designers. Before he knew it, he was assisting in styling models for fashion shows.
By the age of 28 (in the year 1998), Daman had moved back from Paris to New York to begin a career as a stylist. He began fashion styling for American fashion photographer Terry Richardson. Their work was published in magazines such as I.D., Spin, The Face and Visionaire. Daman had also befriended Miguel Adrover and both of them began studying clothes as characters. This helped him understand costume designing better.
One of Daman's initial break as a costume designer came when he designed the clothes for an indie film titled "The Adventures of Sebastian Cole".
Costume Designing for Television Shows
In 2001, Eric Daman met fashion designer Patricia Field who was looking for an assistant for designing the costumes for the second season of "Sex and the City". Sarah Jessica Parker wanted to update the styling and fashion in the second season and was looking for more editorial tone. That's how Daman got the big break he was looking for. By the next year's Emmy Award, Daman and the team won the award for Outstanding Costumes for a Series.

In the following years, Eric Daman has done it all. He has been a costume designer for some of the very popular and long-running American shows. He has designed costumes for independent films. He has also collaborated with iconic brands such as Swarovski to create a jewelry line.

From 2007-2012, Daman designed the costumes for the very popular American series "Gossip Girl" and in 2013, he designed for "The Carrie Diaries". The costumes he created for the three fictional characters of Blair Waldorf, Serena van der Woodsen, and Chuck Bass in "Gossip Girl" has been listed as TV's best dressed in numerous occasions.

Apart from that, Daman has also appeared in television shows such as E! News, The Rachel Ray Show, America's Next Top Model and Project Runway All-Stars. He has also written the book "You Know You Want It: Style—Inspiration—Confidence" in 2009.
REFERENCES
https://www.huffingtonpost.com/eric-daman/eric-daman-gossip-girl-costume-designer_b_1766356.html?ir=India&adsSiteOverride=in
https://ericdamanstyle.com/
https://en.wikipedia.org/wiki/Eric_Daman
https://www.imdb.com/name/nm0198600/bio