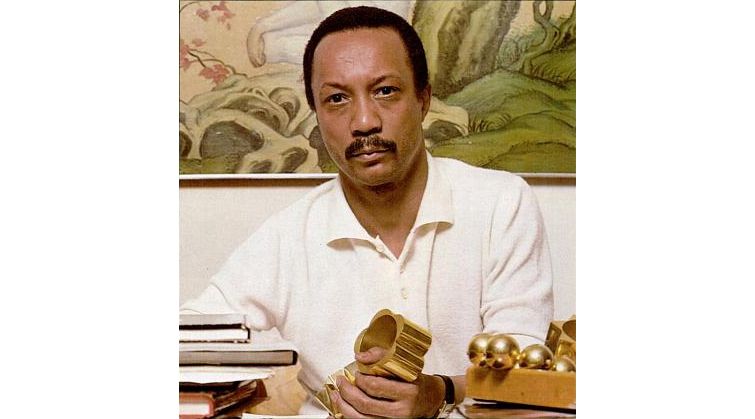 Bill Smith was born in 1936 in Madison, Indiana. From his childhood, Smith's artistic talents were recognized by family members and he was encouraged to pursue and develop them. Having a keen knack in arts, he joined the Indian University to formally study art. While in university, Smith also explored dance.
He formally took up dance in 1954 for which he went to New York and enrolled himself for the Alwin Nikolaisdance classes. But it was during his stay in New York that he decided to focus on jewelry design full-time and took up a part-time casting and soldering job with a jewelry company. This job taught him the technical aspects of jewelry making which he utilized when he opened his business a few years later. In 1958, he took his first professional step towards jewelry designing by setting up a small business in Murray Hill, Manhattan.
By the next 10 years, Bill Smith progressed steadily as a jewelry designer and climbed the steps of success. In 1968, he became the vice-president of the then second-largest jewelry firm in America – Richelieu. He had worked for just two months with the company as a design head. One of the biggest highs in Smith's career came in the same year when he was exclusively commissioned to design all the jewelry for the Broadway production of Coco, a stage musical being made on the life of Coco ChanelstarringKatherine Hepburn.
Awards and Recognition for Bill Smith's Work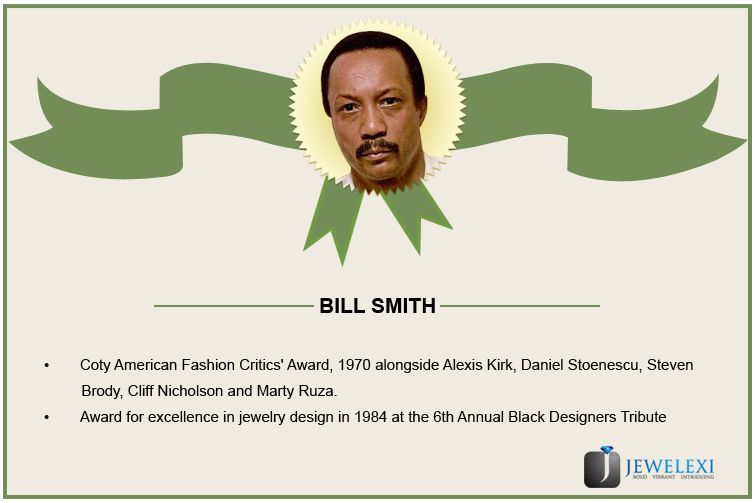 The African Design Inspirations

Bill Smith's African lineage has played a major role in molding his jewelry designing aesthetics. He has been known for his sparse and sculptural work – another example of his African heritage. In the early years of his career, Smith used a lot of tassels, leather, and cord in his designs. There was an equal amount of use of metal, stone, precious and semi-precious stones then. Apart from designing jewelry that were termed as "traditional", Smith also designed numerous chignon covers and belts.One such design from the 1970s (the time when he won the Coty Award) was a fringed suede fastened with an eight-inch gilded mermaid which also had a range of architectural ethnic-style crosses called "Peacemakers" hanging from silk cords.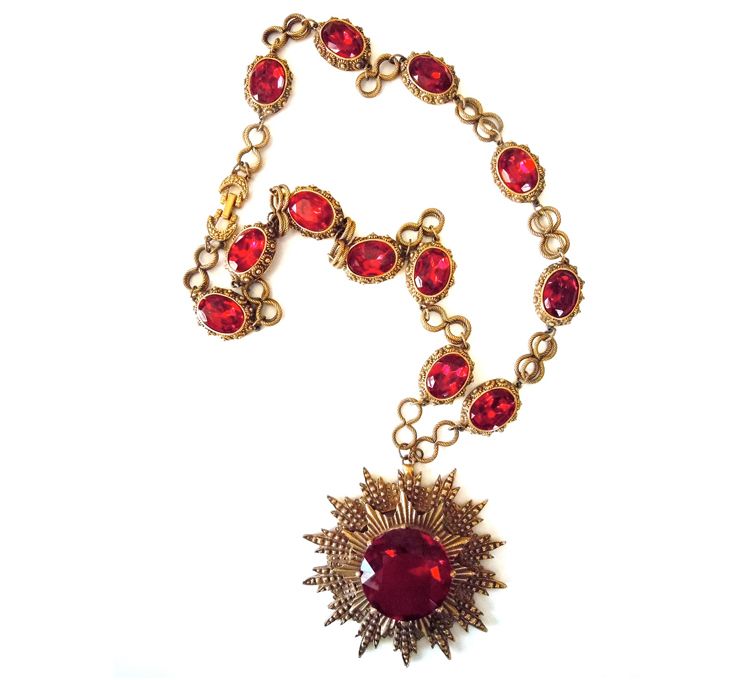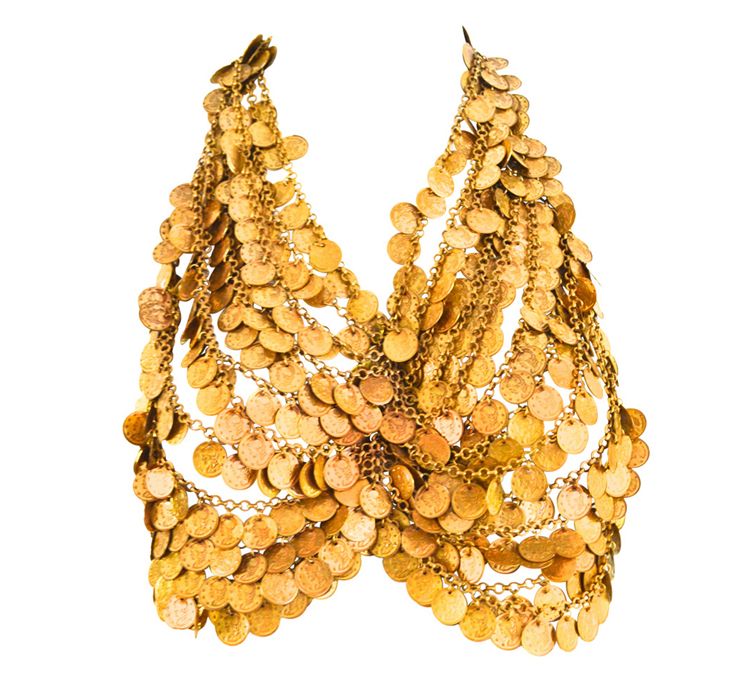 He set up the Bill Smith Design Studios, Inc. in 1972 with the help of Kenton Corp. It was from here that he started designing jewelry for Cartierand leather accessories for Mark Cross. The company was discontinued in 1981 and Smith started working with Omega Inc. and Hattie Carnegie as a consultant on accessory design.Hattie Carnegie designs the accessories that accompany Anne Klein's clothing collection.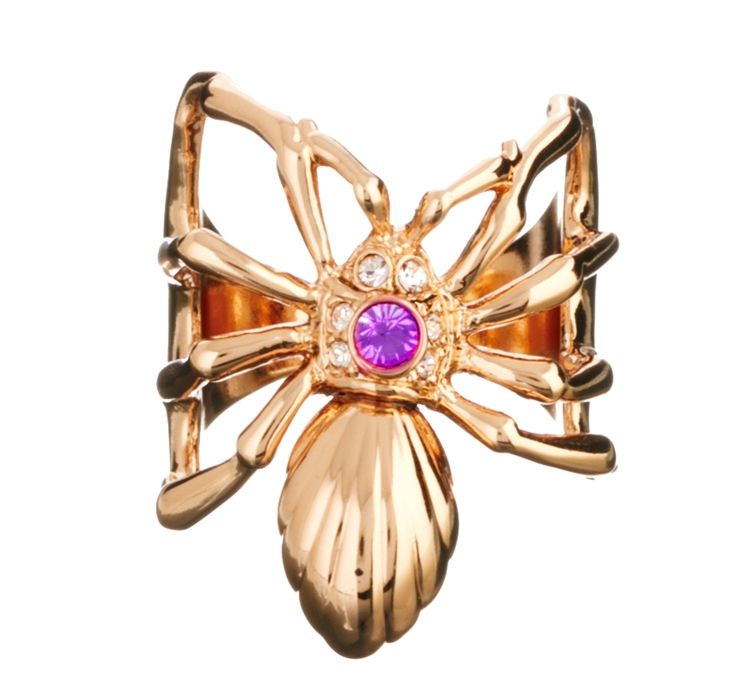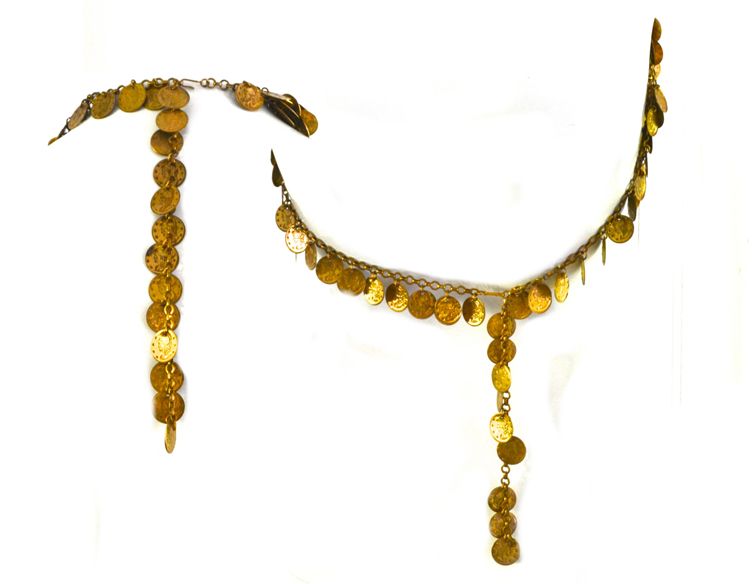 REFERENCES
https://m.famousfix.com/p21064638/bill-smith/
https://en.wikipedia.org/wiki/Bill_Smith_(jewelry_designer)
https://books.google.co.uk/books?id=rqJ_ZvaSPggC&pg=PA36&lpg=PA36&dq=&hl=en#v=onepage&q&f=false
https://books.google.co.uk/books?id=RNsDAAAAMBAJ&pg=PA96&dq#v=onepage&q&f=false