Early Life – Passion for Arts

Betony Vernon has carved her distinctive place in the world of jewelry fashion. But she is more than just a designer. Vernon is one of the prominent sexual anthropologists of modern times and the author of the "Boudoir Bible". Her jewelry designs are known for their erotic symbolism.
Vernon was born on August 15, 1968 to British civil rights activist mother Ann Dearsley Vernon and American pilot/ inventor father. She was born in Tazewell, Virginia, an isolated mountain town on the Appalachian Trail. She was the third of four daughters born to the Vernon's. From an early age, Betony Vernon's parents encouraged her to dwell upon nature and the arts. Living quite a carefree life during her childhood, she would often wonder around in the nearby woods or practice piano.
After obtaining a cum laude graduation from Virginia Commonwealth University in 1990 with a major in Art History and a double minor in Religious Studies and goldsmithing, Vernon's tryst with the arts began. She moved to Florence, Italy soon after and took up a metalsmithing directing program at the Studio Art Workshop. Simultaneously, she also opened her atelier to create one-of-a-kind objects for concept store Luisa Via Roma. While staying in Italy, she also dabbled inmodeling and acting but soon abandoned these professions to focus full-time in jewelry designing. She wanted to learn the refined art of jewelry making from the expert Florentine masters.
In 1995, Vernon moved to Milan where she enrolled at the Domus Academy and soon obtained a master's degree in Industrial Design. It was in Milan that she founded Atellier B.V., which continues to be her work studio even today. Soon her expertise became widely known and, apart from designing proprietary collections, she started to work for others. Vernon has since collaborated with famous design houses such as Missoni, Gianfranco Ferré, Swarovski, Pampaloni, Alexander Wang and Fornasetti. She was the design director for Fornasetti. Among her many famous creations has been a neckpiece designed for Swarovski's Runway Rocks project that was used by Lady Gaga in her "Paparazzi" video.
Research in Sex and Sensuality Gives New Dimension to Jewelry Making

Jewelry making did not remainjust a creative thing for Betony Vernon. From the early 1990s, she had started exploring sexand sensuality from a research perspective. These subjects soon became the core of her jewelry designing work. Very soon she came to be known for her upscale erotica designs. In this regard, one of her path-breaking and powerful collection was seen during the fashion week at Paris in 2001, where she presented her "Paradise Found – Fine Erotic Jewelry" collection.The collection, crafted in silver and gold,celebrated sexual vitality and sexual aesthetic. Through Paradise Found, Vernon continues to glorify human instinct of attraction, heightened body confidence, and emphasizes on the innate beauty of the human body.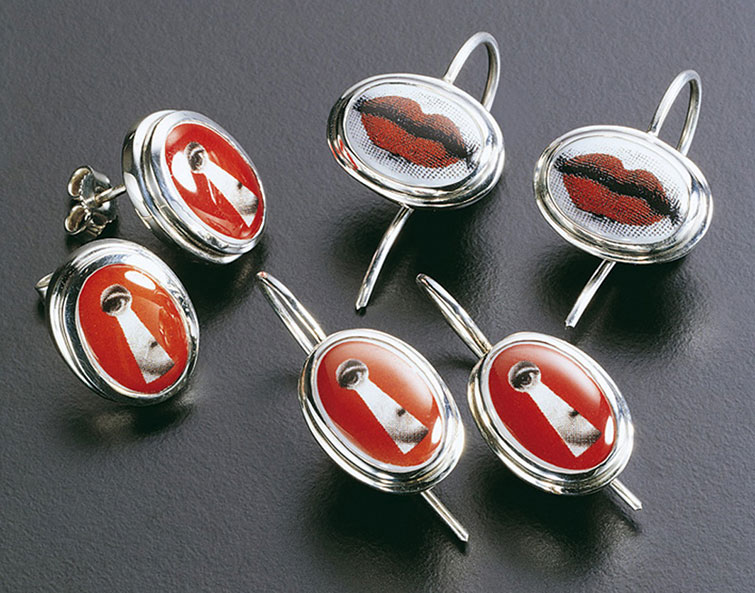 She has also been credited for coining the term "Sado-Chic" and "Jewel Tools" to define jewelry objects of sensuality and sexuality.
Vernon has featured many of her works in international exhibitions. Her work can be found at the Victoria and Albert Museum in London, Triennale in Milan and the Museum of Sex in New York City.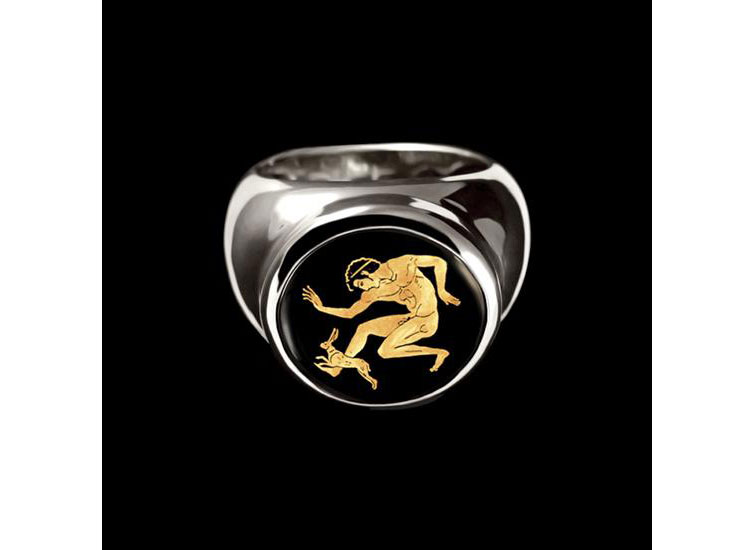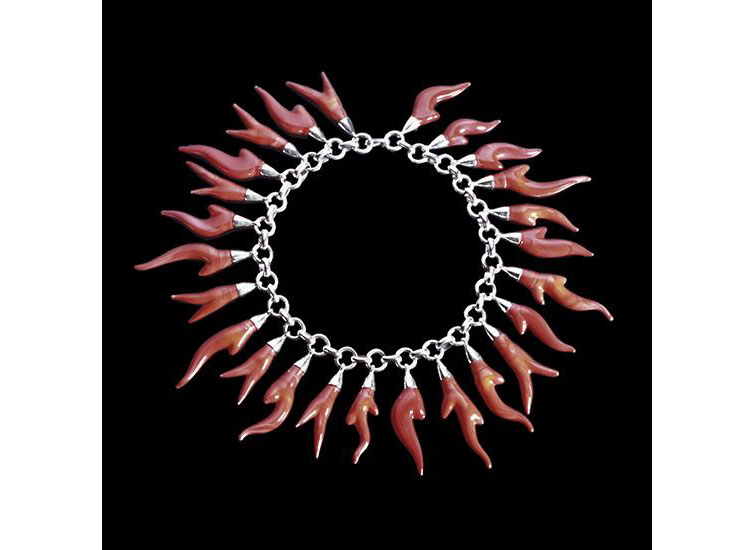 While her work continues to be applauded by international designers and she continues to expand her jewelry line, the latest feather to her cap has been the release of her book, a culmination of all her work, called "The Boudoir Bible" in February 2013.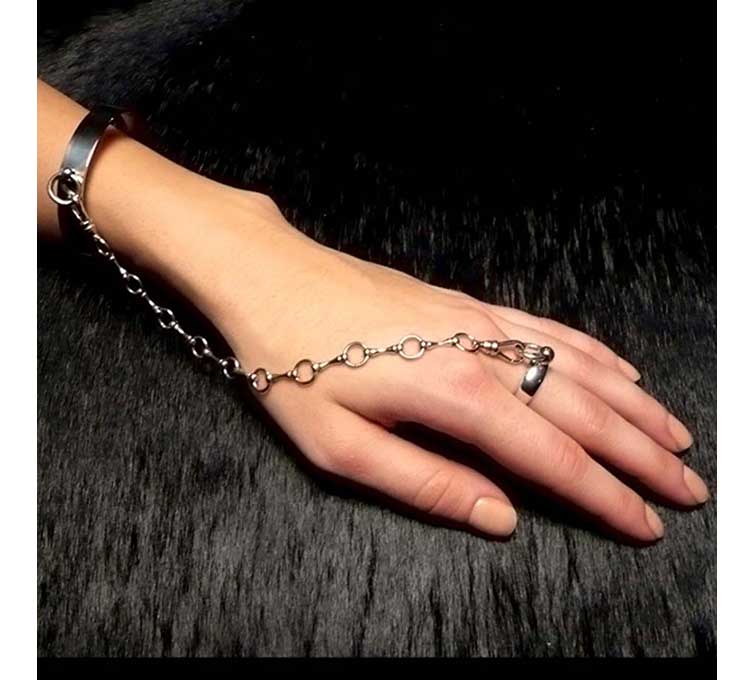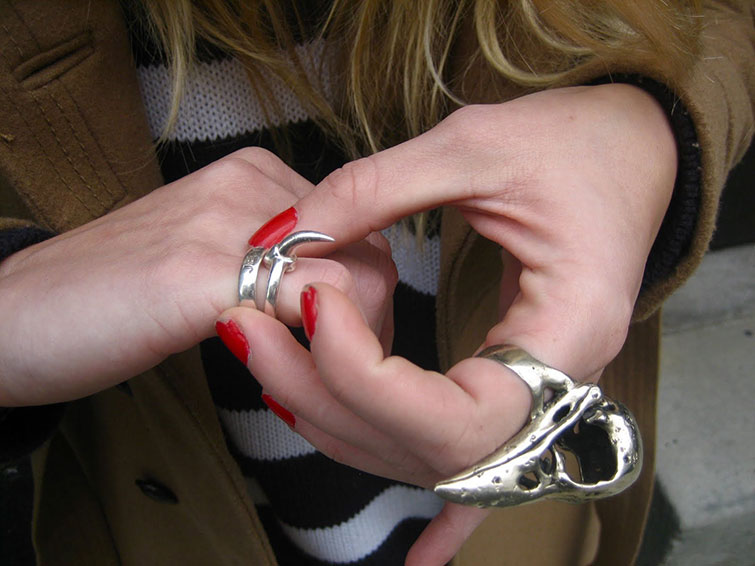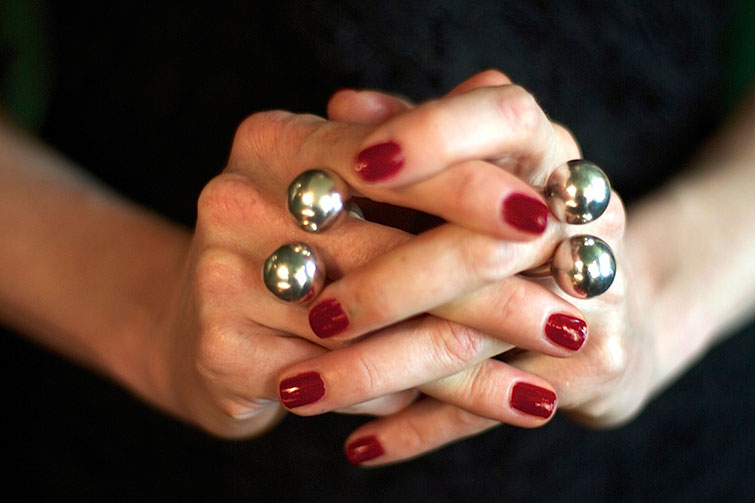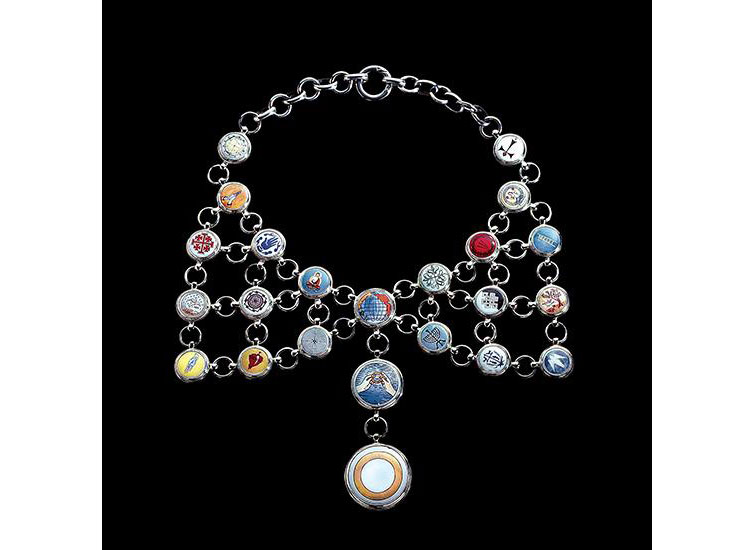 REFERENCES
https://www.totalstereopr.com/uploads/1/8/6/3/18638198/betony-vernon-biography.pdf
https://en.wikipedia.org/wiki/Betony_Vernon
https://www.betonyvernon.com/meet-betony
https://www.thecoveteur.com/betony-vernon/