Are you tired of wearing the same conventional gold and silver jewellery? Are you looking for something that looks unique and creative? If yes, we unveil a collection of seven beautiful seashell pendants, just for YOU! Take a look at these awesome seashell pendants and decide which one is going to be your favourite! Here we go!
Tiny Conch with Gold Wire
Seashell pendants can really help you redefine your fashion mantra. These delicate ornaments are combination of elegance, beauty and glamour. Just put your attention on this cute little conch pendant. Doesn't it look so cute? Of course, it does. A mini lustrous conch is wrapped with a glittering gold wire. Such tiny pieces of sober jewellery can be worn on any casual occasion. Good to look, good to feel!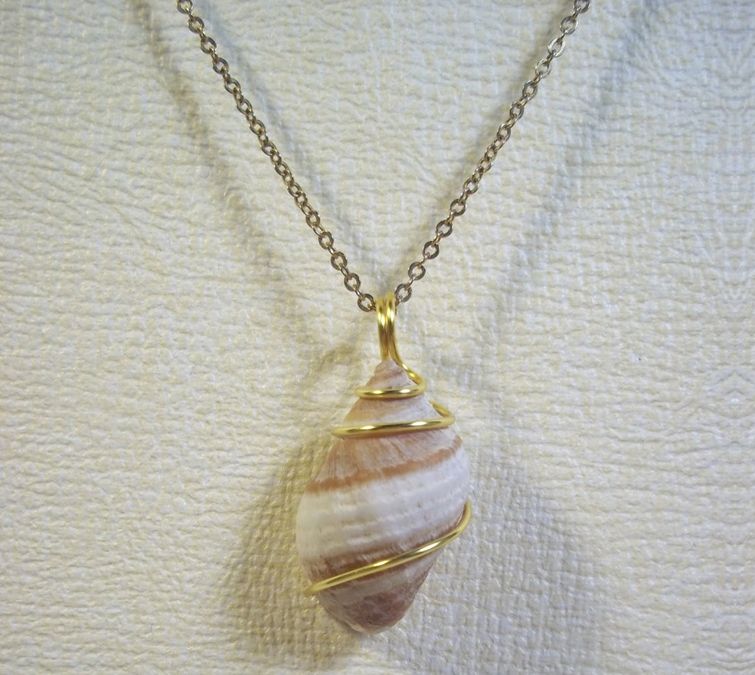 Seashell with a Pearl
Seashell pendants look best when combined with pearls. This particular piece of jewellery has got a real seashell with a beautiful purple tint. The exquisiteness of this pendant lies in its creativity wherein the pearl has been fixed in all natural looking style. The white pearl sits beautifully in the purple shell's lap and looks so inventive at the first sight.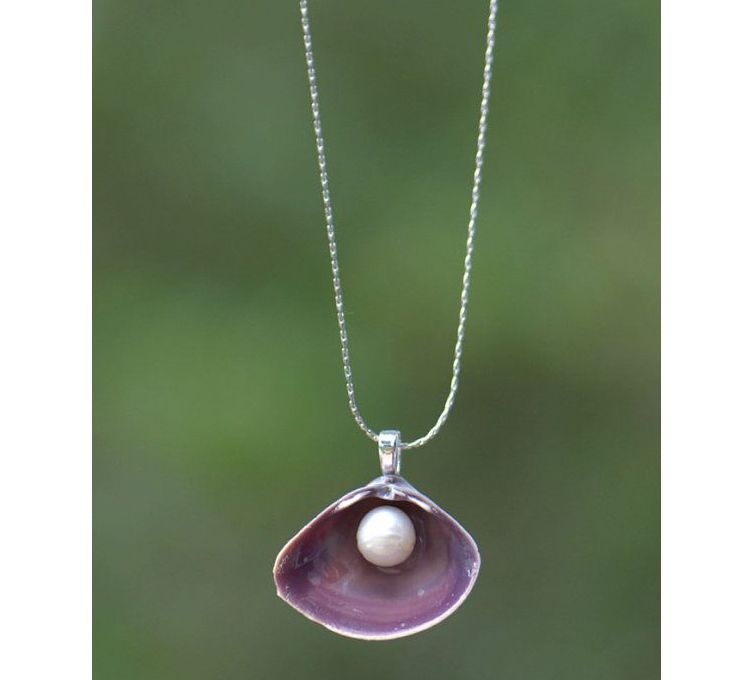 Pure White Seashell with Marine Charms
For those who are looking for some trendy seashell pendants, the one with various charms solves the purpose. This pendant has got a pure white seashell along with a Swarovski heart. The silver starfish and seahorse emphasize the beauty of your neck. The silver barrel of this pendant is attached to a thick sea blue cord which signifies the sea origin of this seashell jewelry piece.

Flower Pendant Made of Abalone Shell
Indubitably, seashell pendants look best in their natural form. But when something imaginative is applied to these seashells, they look even more enchanting. The above flower pendant is made of white abalone shell and has been beautifully combined with white pearls. The pendant's astounding beauty would definitely add more attraction to your personality.

Pendant with Painted Marine Art
Hold for a sec and just take a look at this cute little thing! A pure white seashell with a blue wave like pattern and starfish looks so appealing. When seashell pendants are painted with some creative marine artwork, they simply remind you more about the time that you spent on seashores.

Pendant with Beautiful Copper Wire Work
Seashell pendants match perfectly with your cool summer outfits. The pendant showcased above display tints of blue and purple. A copper wire is beautifully wrapped around the seashell. The barrel gets attached to a copper chain that compliments the whole pattern of the pendant. Wear this pendant with a blue, purple or pure white summer dress and see how it marks its own impression!

Multi-coloured Seashell with Crystal & Bead Work
There are certain seashell pendants that go well with all sorts of dresses and all sorts of colours. This one is an example for the same. A seashell with black background colour is painted in rainbow colours. The crystal and bead work on this seashell gives it a rich and complete look. The black colour in the background highlights all different colours. Somewhat different but truly attractive!

Flower Pattern Pendant with Multiple Seashells
Last but absolutely not the least; we display this beautiful piece of art for you. A pendant with many seashells that adjoin together to appear as a flower. All seashells in this item look like the petals of a flower. The midst of this flower has got a crystal. These types of seashell pendants give a very feminine appearance.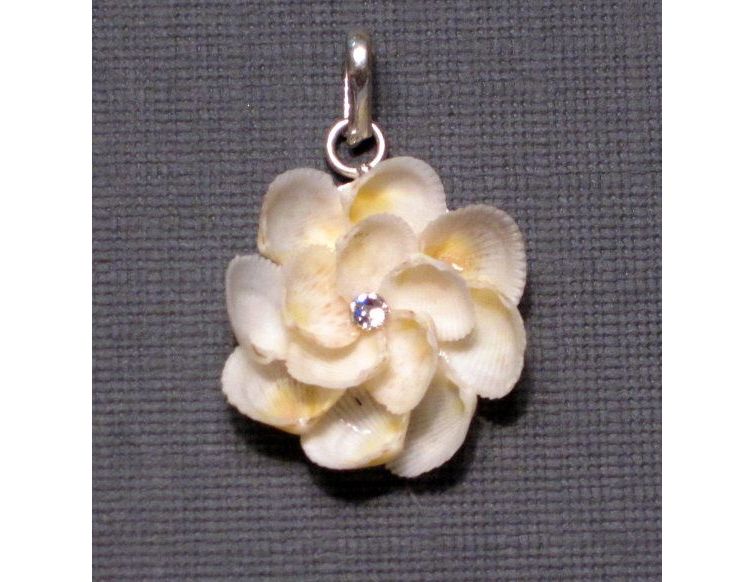 Seashell pendants find place in the list of favourite jewellery for those who love classy yet cool and sophisticated yet chic jewels. If you do not have a seashell ornament, get one for yourself, today! Enjoy the tranquil charm of seashells and keep beautifying yourself.