To chase the autumn blues far away, the flourishing bouquet of the chic floral jewels has come to dawn. With the lasting motif, the flowers in the fine jewel pieces are eternal. Leaving an elegant overtone behind, these new born blossoms, sparkle on "Her" with grown vibe, cool gawk that makes them wearable infinitely.
Jewelry creations form the world famous store, Jewelexi adds elegant edgy sensation to the jewels. Its collection features colorful charms encased between the fascinating contours.
Check out, an enchanting sterling silver pendant with various flower-like silhouettes; make us remind of the bright blooms arranged to decorate the sparkling frame make be cherished as a perfect daily luxe jewel.
Plush neck piece 14k gold over silver festooned with fragrant and romantic pink flowers seems of be an inspiration behind an innovative jewelry collection by Jewelexi. It's an attempt to utter a tale of amazing creation of petals with the arresting combination of ruby and dazzling white topaz.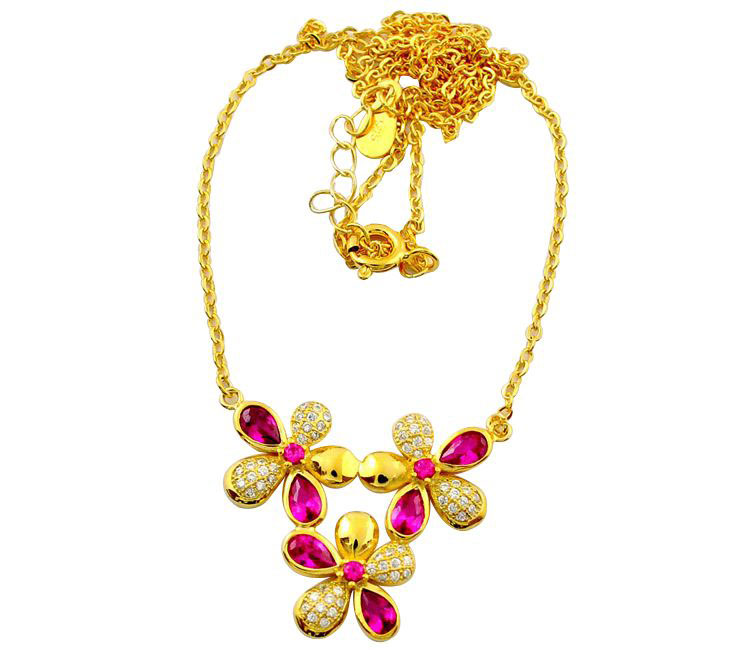 Speaking of this gaudy piece by Jewelexi, a ravishing pendant taking us to the colorful world of gems innovatively arranged to give off a floral contour. This reminds us an exceptional blueprint by the God.
After getting stirred from Garbera Daisy, this sterling silver Ring which speaks Thai tongue is crafted using red ruby gems all over it.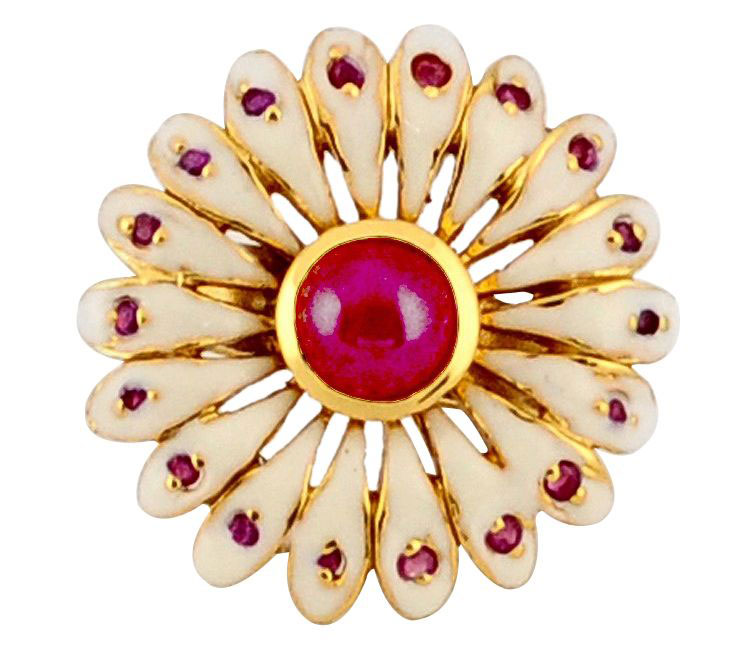 With the touch of live, a swish design of this finger piece will make you wander in the world of love where the love resides all over and nothing else.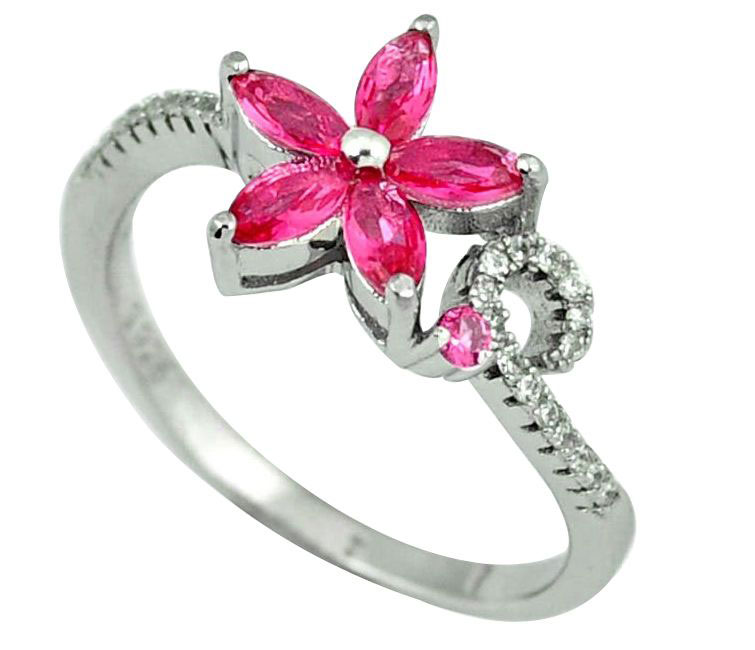 Making us think of a green hued fresh cut cauliflower decorated with green enamel.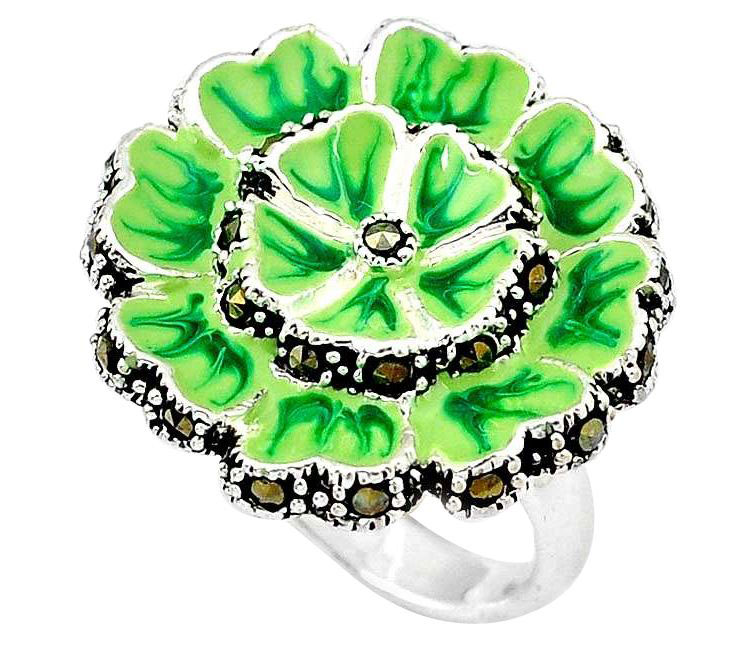 The captivating beauty of the fresh petals is undeniable, with never droop away attitude; the floral jewelry is in succession endlessly on the track towards winning our hearts.