Pearl has been the foremost choice of the females and males too. In fact, it holds a top position in the wish list especially of the women. Pearl makes the person stand out of the common crowd. It adds a regal touch to the being.
So, to ease your work of selecting the best pearl studded jewels, we from "Jewelexi", a sterling silver jewelry store on eBay, are here to present some exclusive pieces of jewels well embellished with fresh water pearls.
Two
Firstly, just welcome a charming piece of ring which is made with sterling silver. a stunning shape is bestowed to this jewel which is making it fabulous. On it two, round in shape, white in color, fresh water pearls are embossed that are looking amazing. To enhance the striking gape of this piece, some gleaming pieces of white topaz gems are too festooned.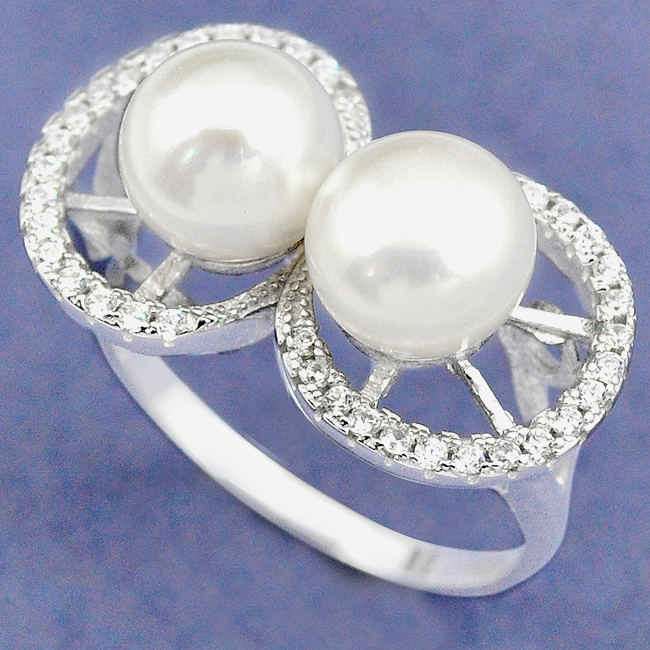 Dangle
Next, just check out a dangle pair of sterling silver earrings that will attract compliments towards you. On these ear pieces two drop shaped white colored pearl pieces are hanged that are looking fabulous. On the downward part of these charm, a silver shape is carved which is supporting these gems, is looking marvelous.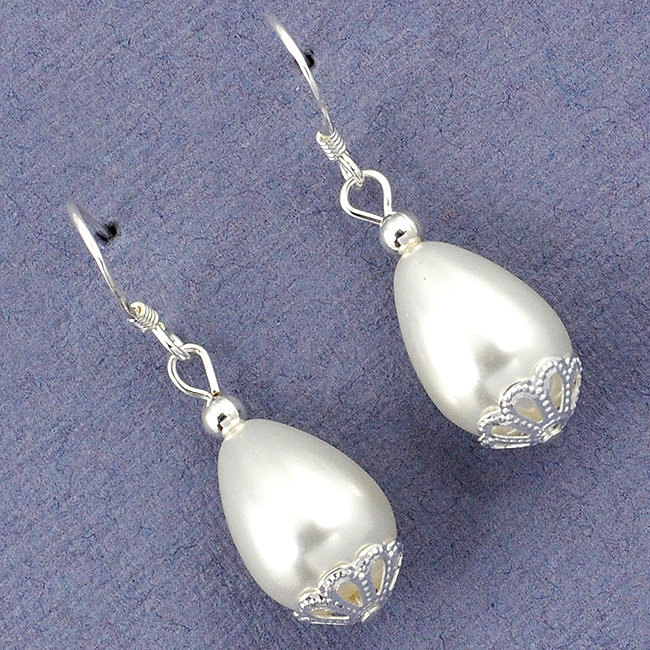 Titanium
Pearl too comes in various hues, so presenting you a lovely piece of pendant well ornamented with colorful gems. This jewel item is given a shape of flourishing flower which is raising its beauty. At its center, a striking piece of round gemstone is embossed named, titanium pearl. On its outer side, some blue tinted gems are festooned named, turquoise. A shimmering effect is too given to this piece by embellishing some marcasite gems. On the fence part some blue and pink charms are too decorated that looking charming.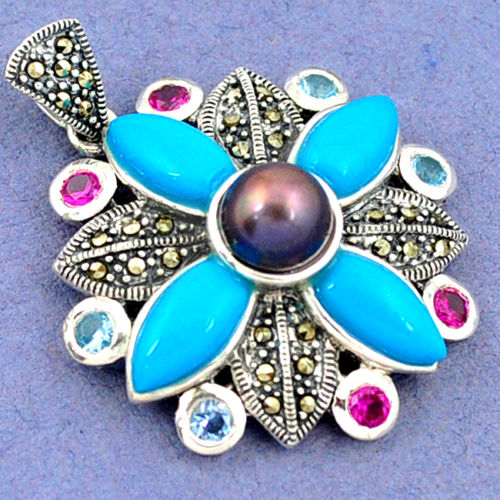 Pink
The pink hue of pearl too looks glamorous. So, check out this enthralling finger piece which is styled in star like motif. It is given a glistening touch by adorning various glistening white topaz gems on the star contour. At its center, a pink colored gem piece is engraved named, pearl. This finger piece will look marvelous when donned with matching attire.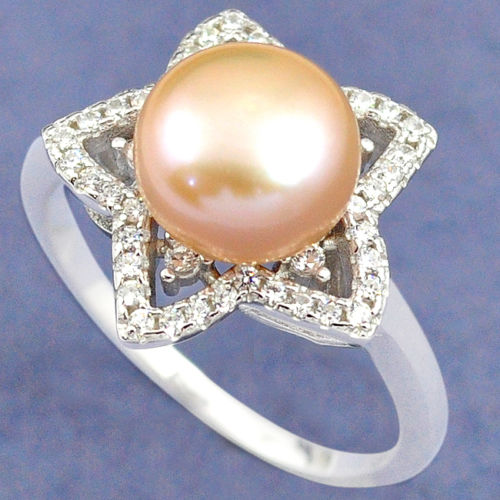 Butterfly
The butterfly pattern is in trend in the world of jewels. Spot out this glamorous pair of sterling silver dangle earrings that are given a butterfly motif. On above these creatures, a white hue is gleaming which is bestowed by engraving white colored blister pearl gems.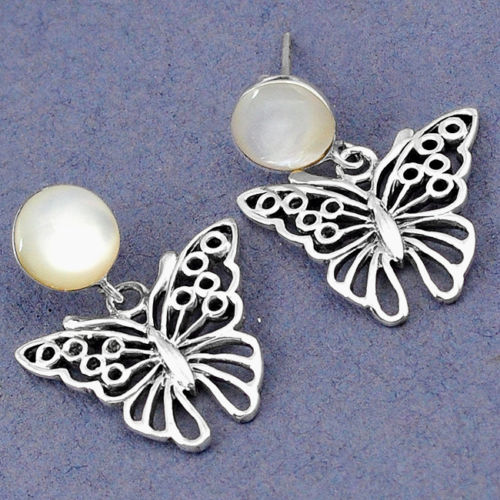 Mermaid
The last is a beguiling piece of pendant which is revealing off its uncommon contour of fairy mermaid. On this item, four pieces of white hued gems are embossed named, pearl.