Largest diamond sold at a record breaking price
Record breaking diamond that weighs 404.2ct sold at £11.5 million. The Lucapa Diamond Company has recovered this diamond from its Angola project earlier this month. Sources claim that $39,580 for per carat for this white diamond is highest to date.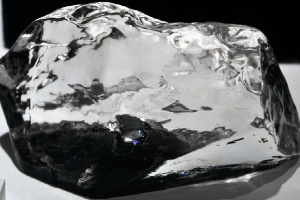 The Lucapa Diamond Company that has recovered this record-breaking white diamond that weighs 404.2 carats from its Angloa mines is sold for £11.5 million. As per the company officials, the selling price of this record breaking white diamond, £28,556 per carat is the highest to date mined at the Lulo Diamond Project in Angola, the African nation. It is a type-IIa, D-color diamond and was the largest recorded diamond ever mined in Angola and the list of the world's largest diamonds, it holds the 27th position. Chief Executive Officer of Lucapa Diamond's, Stephen Wetherall proclaims that the sale of this single diamond for $16 million highlights the vast potential of the Lulo diamond field to generate frequently gemstones that are both large and of top-notch quality. The operator of the Lulo project, Lucapa holds a 40% stake in the alluvial diamond mining operations, while Endiama possesses 32% interest and the private Angolan partner, Rosas & Pétalas has 28%. Miles Kennedy, Chairperson of Lucapa in his earlier statement stated that the cash generated from the sale of this diamond would allow the company to expand its operations in the area.